Congratulations to Twisted Oak Winery and Quevado, American and European winners of this year's WineFair.com "Telling Our Story in the 21st Century" competition. They each won a free booth at the 2011 WineFair.com, a international 3D virtual wine fair. Their winning entries follow: 
"Twisted Oak Winery: Telling Our Story in the 21st Century," by Jeff Stai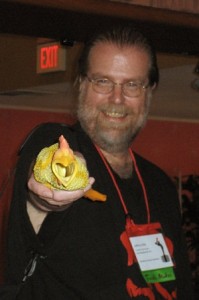 Telling our story in the 21st century is easy, because it's the only story we have! We had no story before 2002, when we founded the winery in the Sierra Foothills of Calaveras County. But it's not a story of a winery trying to use every whiz-bang technology that came along – rather, it's about how putting in the time and effort finally pays off. Kind of like anything else. 
With several thousand of our closest friends (or so it seemed) starting a winery at the same time, I realized early on that we had to do something to stand out from the crowd. 
Starting with a blog – El Bloggo Torcido, The Twisted Blog – about five years ago, we have slowly built a customer and fan base using little else but the social media tools available, as well as good old fashioned pouring wine for people – which is still king no matter what anyone tells you! 
I'd like to tell you how we have jumped into every social media pool out there – from weekly video blogs to virtual vineyards on Second Life – but that's not the case. We're a small operation and we still have to run the business. We do what we have time for and we do what works (I would like to do something video but I still need to wrap my brain around the production tools!) 
What works, oddly enough, is going where people are. To Facebook, to some extent Twitter, and the wine forums (like wine.woot and the Wine Library TV forums.) We're bringing our Twisted vibe to people who want to engage with "that winery", or who have visited the winery and want to keep that Twisted feeling going. Having a strong web site with world-class ecommerce also helps. 
And, we pour a lot of wine, because it's still what's in the glass that ultimately sells your wine. 
Quevedo: Telling Our Story in the 21st Century," by Oscar Quevedo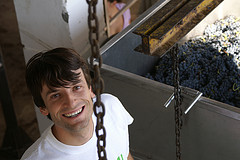 I belong to a small family of Port wine producers based in the Douro Valley for many years. As opposed to the many British families, my family, Quevedo, focused on its natural market to promote its wines – Portugal. But now, this is changing and over 90% of our production is exported for many countries in three different continents. What has changed? A few things, the most relevant of which was the adoption of social media to promote our wines. 
In the last two decades, when my parents took over the control of the company, the business was stable, but my sister and I knew that we would never be a high end brand if we continued to rely on the domestic market alone. With a scarce marketing budget, social media—or better said, conversing with potential consumers online—was becoming a very appealing option. 
After some research, we hired a social media consultant familiar with wine, and more importantly, the US and UK market. We created a blog and set up accounts on Twitter, Facebook, Flickr and YouTube to show the world how life in the remote and distant wine region of northern Portugal worked. Social media revealed a very useful complement to our strategy of attending wine fairs. Actually, social media worked as a differentiation factor that—fortunately for us—no one else in the Port business was using at that time. 
Going back to July 2008 when we first started blogging, I remember some very difficult weeks and months. Nobody was interacting with us, and we needed to search within for motivation and inspiration. Eventually, the community started to include us and decided to give our wines a chance. The benefits of social media, though still a niche media, allowed us to expand our horizons internationally. The downside—if there is one—is that it takes a considerable amount of time; however, it also has brought us many more clients. 
Now you may be saying, "Right Oscar, that's all very cool, BUT what's the ROI with social media?" Well, I can assure you that if we were not using it, we wouldn't have our wines being distributed in UK, US, and Hong Kong. Some other European markets were also consolidated due to social media. Basically we were exporting 20% of our production three years ago, in 2010, 90% of our sales were exported. But what these figures don't show you is that when you find a new importer or distributor because of social media, he is buying from you because of the network and the bonds you created with a group of people that may later buy our wine. The distributor has many doors opened by the producer, giving the producer more power in terms of negotiation, which is something difficult to have nowadays in the wine business. 
In the long term, we do not want to grow much more than we have. But no matter what our future holds, social media will always play the most important part of our marketing strategy! 
Congralations to Jeff and Oscar, to Twisted Oak and Quevado, and have fun at the