This year we are celebrating our 7th Open That Bottle Night. OTBN starts early in Antarctica, since we need to remember our special bottles when we arrive on the seventh continent, usually in September through December.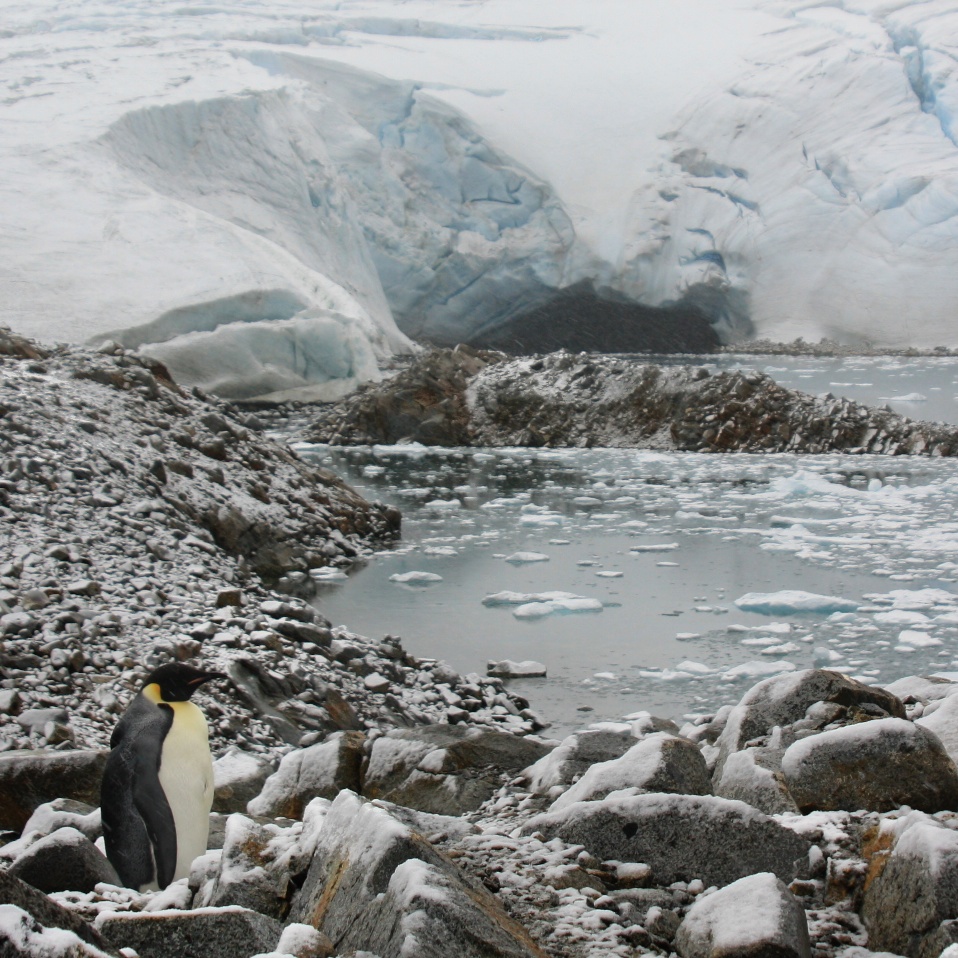 Then our OTBN stash grows: the Argentine Navy stops by occasionally for neighborly visits and the Commander gave us two bottles of Santa Julia Malbec. Word continues trickling out and as new science groups come to station, they bring a few bottles with them. Then all of us on station pull our special bottles from drawers and closets. As dinner approached we had thirteen reds, five whites, four dessert and four Champagnes.
Volunteers worked all week to create the main menu, which consisted entirely of appetizers this year. There are about 44 of us on station, and nearly everyone volunteered to help roll sushi, make crostinis, and fry calamari puffs. We had meatballs stuffed with pine nuts, rosemary with a light Swiss cheese cream on top, shrimp cocktail, chili-lime pistachios mixed with dried pineapple, meat and tofu skewers with mango and a hot spicy rub to make it tangy. Brie with jalapeno jam baked in a pastry. And to top it off flourless chocolate cake and crème brûlée with frozen raspberries—no fresh berries in this part of the world. We finished with a special treat of shaved ice flavored with green tea, lemon grass, raspberry, or watermelon.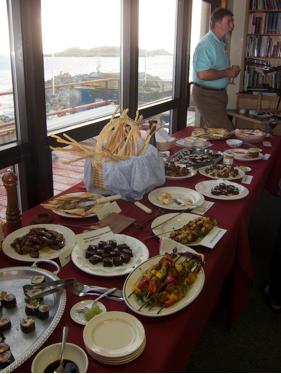 Other volunteers organized the galley, moving the tables off to the side to hold all the food, with one table reserved for the wines. People mingled with others that they usually don't come in contact with in their day-to-day jobs.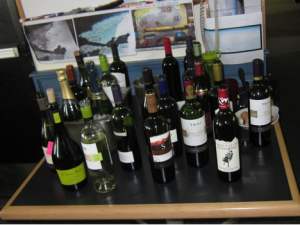 Our wines each have a story: Duck Pond Syrah with a full-bodied flavor; Trapper Peak Rodeo Red Cabernet which was a surprise that some who tasted weren't expecting. The Chilean wines had some surprising blends, and a variety of fruit white wines. We had a peach wine brought from Carlson Vineyards in Colorado. And of course the Champagne.
We didn't make it to the dessert wines, but we had a wonderful bottle of Ginger Currant wine from the Stones of London, and a chocolate port-style wine from Mission Mountains on Flathead Lake Montana. The other dessert wines will wait until a mini-OBTN II later this season.
I have many to thank for this evening especially to Dottie and John for and our cook, who seemed to work like superwoman giving guidance when needed, making a beautiful breadstick basket. She provided continuous energy the entire time.
Take care Dottie & John! Hope yours was memorable!