The most curious thing happened a few years ago. One of the great wine regions of the world became passé in one of the largest wine markets. Bordeaux was becoming hard to find in the United States.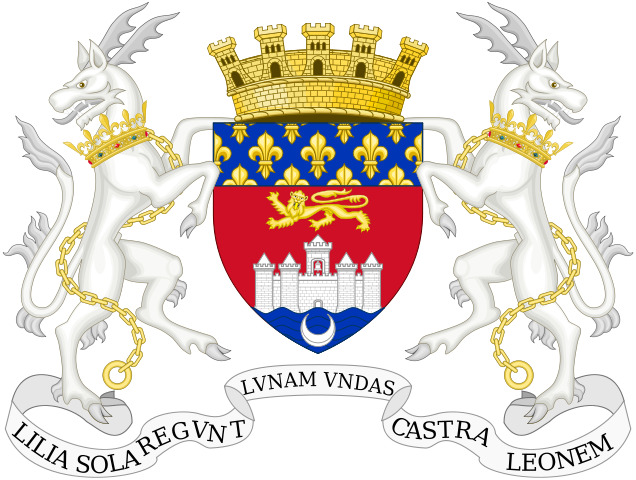 Oh, the Classified Growths and the rarefied boutique darlings maintained their stratospheric price points, and Parker still raved over his favorites while the English wine pundits sneered at his choices and argued like well educated fishwives over the good, the bad, and the jammy for the benefit of a miniscule throng of enthralled wine geeks. However, that flurry of publicity served only to disguise the fact that Americans simply were not drinking much Bordeaux wine any more.
They were collecting it, although not with the fervor of days gone by.  But consuming it? Not so much. Bordeaux was to cellar and brag about, or to commodify and flip for windfall profits. It had ceased to be about drinking.
The Big Slip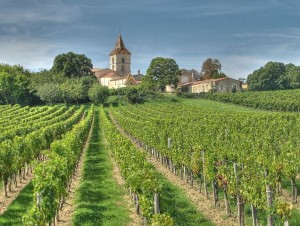 While the Great Growths were reaching those astronomica—at times arguably obscene—prices and even the merely decent Classified Growths were escalating beyond all reason, with people muttering about tulips and bubbles, another curious thing was happening: good, affordable, daily-drinking Bordeaux was quietly disappearing from the shelves and wine lists around the country.
Once a staple, basic Bordeaux Rouge, the bulk of the business in this huge winemaking region, was becoming an endangered species in the U.S. market. Bordeaux Blanc was even worse, approaching extinction. The surge of new world wines in three irresistible tsunamic waves—the U.S., South America, and bottom-of-the-price-point Aussies in the final devastating onslaught—took away market share and essentially changed consumer style preferences at the same time. Structure and tannin were out; plump and luscious were in, with extra bonus points for how much over-ripe fruit and sweet vanilla oak could be ladled over the wine.
The Bordeaux—what few were left—were relegated to the 'tired and traditional' section, also known as 'your grandfather's wines,' usually over-priced against the competition, under-appreciated, and not clearly understood. And since those few remaining were being marketed with all the excitement and panache of two-day old donuts, Bordeaux steadily lost both market share and appeal.
Alas, the U. S. market had become moribund. The large importer/distributor houses were not interested in aggressively pursuing Bordeaux, and the small specialty houses were not able to fill in the gap. In 2009, with Bordeaux volume declining by 27% and value plummeting by an astonishing 44%, the U.S. slipped to the fifth most important volume market. Even more humbling to the proud capitalist giant, it also gave up its claim as the #1 value market … to China.  All the glamour had shifted so far west it was in the Far East, and Asia beckoned.
Another Shift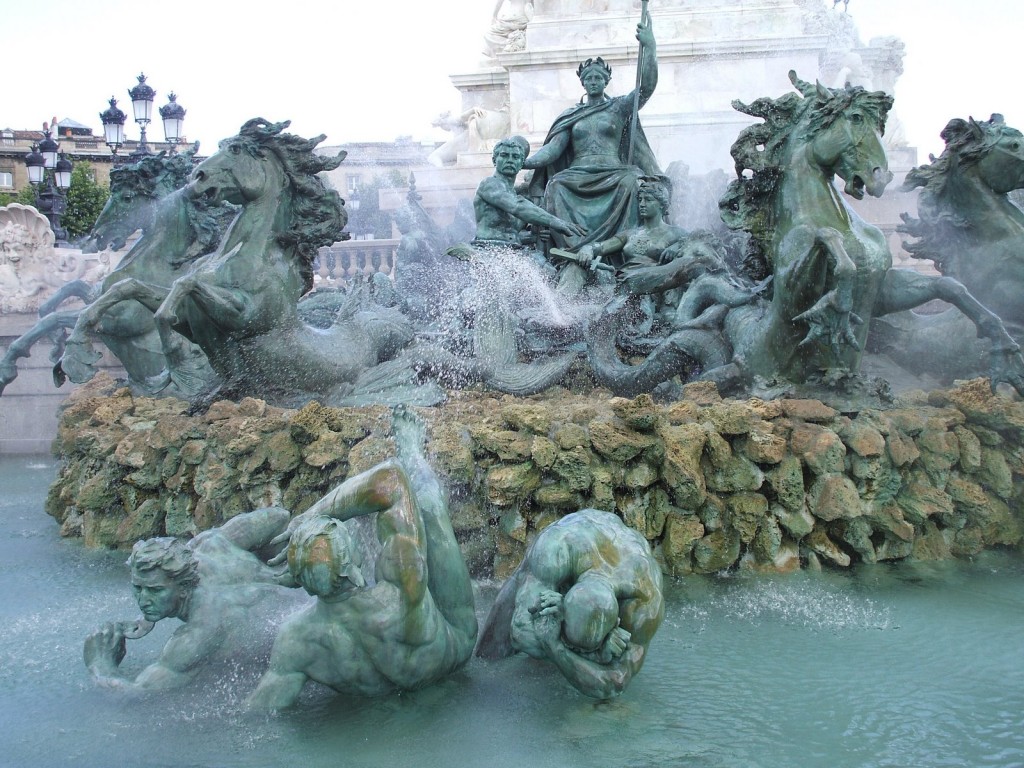 Then the wine business in the U.S., notoriously fickle, whimsical and entirely unpredictable, shifted once again. The newer generation wanted fresh, lively wines, and they wanted them at affordable prices. The classified growths were still out of reach for most, but there was a resurgence of interest in the more affordable Bordeaux wines.  The older drinking generation, tired of the jam and oak bombs, yearned for a return to the wines they remembered—but perhaps enhanced with some livelier fruit.
At the same time, the staid, privileged, and often arrogant Bordelais got over their umbrage at not being the center of the wine world and began to aggressively seek change, both in how they made their wines and how they approached the American market. Rather than noblesse and aristocracy they showed passion for their wines and—shock!—honest appreciation for their customers.  The new generation of wine makers wanted to impress themselves on the new generation of wine drinkers.
Perhaps as important, they also discovered the power of the Internet and social media, with its ability to refashion an image while appealing to a new and previously ignored market: young aspirationals who knew little and often cared less about staunch tradition but were eager to discover new tastes and new sensations (new to them, and that is all they cared about) and were willing to spend money to do so!
The timing was right.
With a fresher, more vibrant style, a new attitude, and a new marketing approach, affordable Bordeaux were back!
Daniel Johnnes, respected New York importer/sommelier and avowed Burgundophile, announced he was adding a rather large stable of Bordeaux châteaux to his line.  No less a wine chronicler and trendsetter than Jay McInerney wrote a defiant column in the Wall Street Journal championing the merits of Bordeaux.  Websites like the stylish Planet Bordeaux and Sweet Bordeaux began getting more and more attention and scheduled popular events around the country based on discovering affordable Bordeaux.
Good Numbers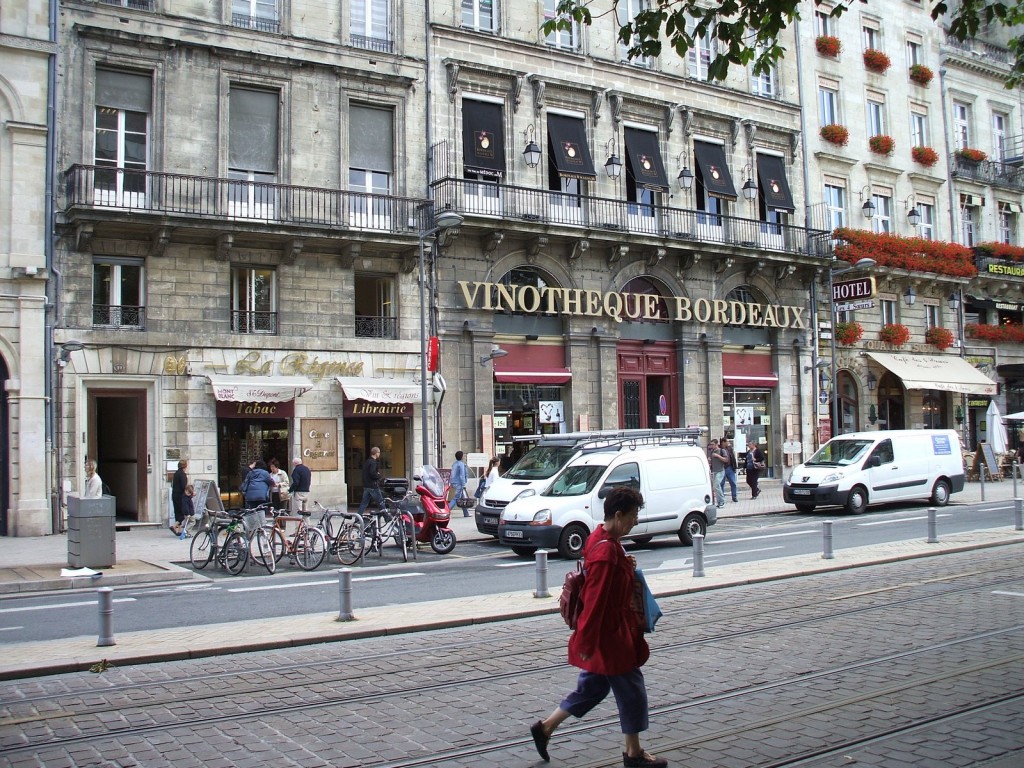 Recently, the official Bordeaux wine body, CIVB, released September 2011 statistics showing the grocery store channel had enjoyed a 5% volume increase in Bordeaux red wines with an average price of $10-15.  So although the entire category at all price points was down by 6%, the category of affordable priced Bordeaux was staging a comeback. The Bordeaux Supérieur designation, with smaller distribution to begin with, enjoyed an astonishing 129% increase in volume!
Liquor store numbers are harder to come by, but IRI surveys showed that liquor stores in the North East U.S., Florida and Colorado markets reported Total Bordeaux down by -4%, reflecting the loss of the high priced Bordeaux Classified Growth sales, while affordable Bordeaux reds gained by 11% for Bordeaux AOC and by 35% for Bordeaux Supérieur.  Again, an impressive increase in a difficult market.
Nielsen National sales figures for grocery stores echoed this shift; for the year ending on October 15, while French wines as a category were down by 8% in volume, Bordeaux wines under $10 were up by 6.1%.  By any measurement, that is a major turnaround in a market that had plummeted so low.  The nature of Bordeaux in the U.S. had changed.  Collectors of high-priced trophy wines were being replaced by drinkers who wanted affordable Bordeaux—and liked what they were getting.
Proof by Example
Two fine examples of this resurgence of affordable Bordeaux come from Château La Maroutine in the Premiéres Côtes de Bordeaux.
2009 Château La Maroutine Blanc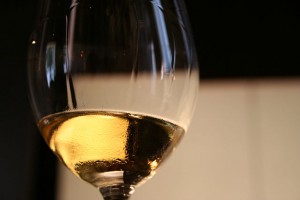 Who knew Bordeaux could be more herbaceous and grassy than Pouilly-Fumé from the eastern reaches of the Loire? If you think Bordeaux Blanc is synonymous with thin, dull, character-free white, think again. With some hefty weight, noticeable body, profuse sage and herb aromas and grapefruit flavors all streaked through with bright minerality, Château La Maroutine sings Sauvignon Blanc then murmurs a softer counterpoint with supportive Sémillon.
The secret here is the soil. You know, that terroir thing. Château La Maroutine, a wine estate since 1789 and now under the eighth generation of winemakers, is located in the St. Germain de Graves, so named for the thick layer of gravelly soil that allows quick drainage of moisture while providing the stony minerality that adds to the brightness and structure of the wine.  Although it is allowed the Premières Côtes de Bordeaux moniker, Château Maroutine is released under the humble Bordeaux AOC.
It is a value for drinking and a valuable addition to the stylistic range of the Sauvignon repertoire, resting solidly between the flagrant green vivacity of New Zealand and the ripe-cheese pungency of Chavignol.
2008 Château La Maroutine Rouge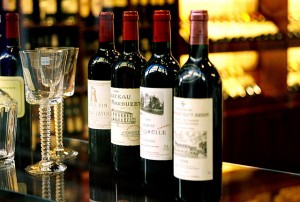 As befits the location and gravelly soil, there is initially a bright, crisp minerality to this red, with soft, plush red fruits emerging behind it.  A blend of 80% Merlot and 20% Cabernet Sauvignon gives it both fruit and structure.  On the leaner side—fruity, but not in any way jammy or over-ripe—it is wonderfully accessible at three years of age.  As it sits in the glass, the tiniest hint of cinnamon spice emerges from the delectable fruit, along with the suggestion of fresh baked bread.  But do not expect heavy oak and vanilla from this wine, because it is cold-fermented and then aged in stainless steel to preserve that crisp minerality and snappy fruit.
For such an inexpensive Bordeaux rouge, this is definitely a 'multi-option' wine: you can take it home and pop the cork and enjoy it right away; or you can choose to safely cellar it for two to three years to enjoy it as it matures gracefully.  Either way it provides value and pleasure far beyond what the price on the bottle would suggest.
Taste these wines and you will know why Bordeaux is back in style again.
---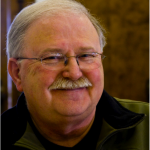 An enthusiastic lover of wine and spirits, Mr. Harden left a career in academia to follow his other muse for the last 27 years, trekking around the world to the great wine producing regions. He has experienced every possible facet of the world of wine and spirits as a retailer, restaurateur, bartender, buyer, wholesaler, supplier, marketer, critic, writer, competition judge, and educator. He is currently with Elixir Vitae Wine & Spirits Consultants, holds a CSW and CSS from the Society of Wine Educators, is the Portland Spirits Examiner for Examiner.Com, the Wine & Spirits Instructor at Mt. Hood Community College, and a Master Instructor with the French Wine Academy. His blog is at www.violentfermentation.blogspot.com.