"I'm looking for something fresh and flirty!" you overhear a customer tell the wine store clerk, that clever one who seems to know so much about wine. "We're having friends over for an alfresco lunch of poached salmon and salad, so nothing too deep or serious …"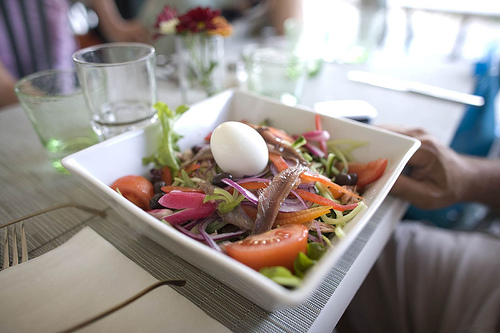 Savvy wine lover that you are, you begin to play the pairing possibilities over in your mind. Will the clerk suggest a Pinot Noir? If so, from Burgundy, California, or beyond?  Yet what does the customer mean by 'fresh?' And 'flirty?'
A few minutes later the clerk brings the customer an Italian wine, explaining it is from the grignolino grape, which grows in Piedmont. "It's a nice, light, friendly red wine," he says, "with refined fruit flavors perfect for your salmon and salad."

Grignolino is traditionally found in Monferrato, in southern Piedmont. There, it is a wine meant to drink fresh and young while the region's "serious wines," Barolo and Barbaresco, mature in barrel. Like pinot noir and nebbiolo, grignolino is a temperamental grape to grow, demanding sunny hillsides to ripen evenly, as well as dry, sandy soil. The grape's name comes from the local dialect for grignole, which means seeds.  It is a challenging grape to vinify because this fragile, dusty, dark-skinned grape is full of pips. For this reason, the grapes need to be very softly pressed so the bitter seeds do not break and result in astringent/green flavors in the wine.
You can find Grignolino in wine shops across the country, and this wine is perfect for the warm weather and lighter fare of summer. Grignolino is a special treat for wine aficionados who are bored with Pinot Noir, Gamay, and other lighter red wines, and crave something fresh and new.
I recently sampled two styles of Grignolino, one from Asti in Piedmont, and one from Napa, California where growing Italian varieties is all the rage. Both are similar in many ways: very light color (think light, transparent Pinot Noir) with the scent of fresh red fruits such as strawberries and raspberries.
The 2008 Heitz Cellar Grignolino from Napa seemed slightly more complex, possibly from riper grapes and some maturation in wood. It and the 2009 Francesco Rinaldi can both be found for under $18, and would be excellent with dishes that feature summer produce and lighter proteins. Try these wines with salade Niçoise, tuna tartare, or a composed salad with chicken, raspberries, pomegranate seeds and mint. Also easily paired with entrees, try Grignolino with poached salmon or even chicken or steak, especially with a light fruit marinade.
2009 Francesco Rinaldi e Figli Grignolino d'Asti
Pure red cherry fruit on the nose leads to bright refreshing red fruit flavors on the palate. Nice beam of focused acidity and a long finish.
2008 Heitz Cellar Grignolino
Light, bright red cherry on the nose, marked acidity, and a 'red hot' candy cinnamon element that hints at wood maturation and makes this wine a very lively companion to a steak or duck salad.
---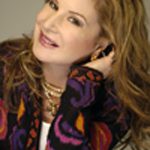 Marisa D'Vari DWS, CWE, CS, CSS is the publisher of the online wine magazine AWineStory has contributed to London's FT, Quarterly Review of Wine, San Francisco Chronicle, Food Arts, Wine Enthusiast, and many other publications. She is a judge for the International Wine and Spirits Competition and wrote her thesis on marketing wine to millennials for the Wine and Spirits Educational Trust.