Nowadays wine is so sexy and so successful a product that it seems everybody in the world is suddenly trying to get into the business – no matter who they are, or what kind work they do.
But there are also people who have nursed a secret desire to make wine throughout their lives. They may have had another career they were passionate about, traveling around the world, hoping to earn enough money to settle down somewhere and make wine. This is a description of one particular, unusual wine producer, who until recently was renowned for a very different reason: Alberto Malesani. He is a friendly man, initially a soccer player and later coach for many teams (12 in Italy and one abroad, the Greek Panathinaikos). He is an eclectic sportsman; he was also a top cyclist. Throughout his life he has won many awards including the Italy Cup, Italian Supercup, UEFA Europa League. He's a coach who loved football fields as much as he now loves his vineyards – which he personally looks after.
"I was born in a popular neighborhood of Verona," he tells me, "Good wine and good food are in my blood, as they are for most of my fellow citizens, and I dare also for most Italians." His dream of owning a winery came true in 2003, and he says it happened "thanks to my job as a soccer coach."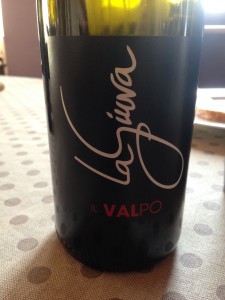 Alberto welcomed me to his winery – an organic estate of less than 10 hectares, at an altitude from 310 to nearly 400 meters (around 1,000 to 1,300 feet). After a visit with his winemaker Lorenzo Caramazza, we are now in a pleasant local restaurant in the countryside not far from Verona. A couple of bottles of Malesani's fresh Valpolicella "Valpo" are already on the table, and we are waiting for our dishes of grilled meat.
He begins: "It was in 1999, in Bordeaux, when my team and I had to play a round in UEFA Europa League. The day before of the game my players wanted to stay at the hotel to rest. I, being a winelover, decided to visit some wineries and taste some wines. That day I even tasted red wine with oysters!
"I was inspired by that experience. When we came back home [to Italy] I began to travel in search of a place to build my winery. I wanted to start from the beginning. I looked at wineries for sale in Tuscany and in Verona, but none of them fit my idea. I wanted to build a winery that was typical of my region, with some specific features…"
 What happened then?
"One day a friend called me and said, 'Alberto, there is land for sale, on top of a hill, close to Verona. Go take a look!' I did, and immediately realized that I had found my ideal place. I bought it just two days later. Finally, I could start my new adventure."
It took almost 10 years to produce the first wine, though: in the beginning there was just one vineyard, the other ones were purchased later. Alberto's first Amarone della Valpolicella is labeled 2012. The place is charming: a small, modern winery, harmoniously built just on top of the hill of Trezzolano, a small village in the highest part of Val Squaranto, close to the city, totally surrounded by vineyards. The grapes here are corvina, corvinone, rondinella, oseleta, to produce the classic wines of the Valpolicella denomination. The name La Giuva is formed with three names: the inverted initial letters of Alberto, LA, and the first letters of his daughters' names, GIUlia and VAlentina".
You have been an internationally renowned football coach, now you are a wine producer: what would you like each of those worlds to pass along to the other?
"The wine world could transmit to the football world a bit more humility. And the world of sports could pass on to the wine world a bit of creativity, genius, new ideas, a taste for risk… Sometimes it seems to me that the wine world is frozen, while the rest of the world is rushing forward."
Do wine and football have something in common, in your opinion?
"Yes, I might call it the sense of time. You have to be patient, with wine, because it needs time to become what you want it to be. When you play football, it's the same thing. If you are able to perform the right action at the right moment, if you have this sense of the time, you win."
Malesani winks at his winemaker: "And Lorenzo, a careful and precise guy, has a great sense of time for my wine; he always knows when it's the right moment to pick the grapes, or decant. It's his talent, a gift, I guess."
"It's not a gift, it's my professional expertise!" Caramazza protests, smiling.
What do you love most about your new life as a wine producer?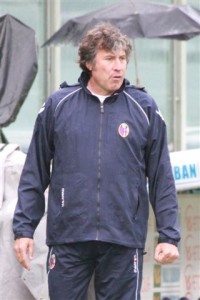 "The exciting sensation that I feel when I accomplish my goals. It's the same thing I felt 16 years ago, when I won UEFA Europe League as a football coach."
Whilst we are chatting, the meat arrives: the fruity, fresh Valpolicella with its acidity proves to be a perfect pairing with an appetizing plate of grilled meat.
What about your relationship with food? I ask, taking advantage of this inspiring moment. "I am a traditionalist," he replies. "I absolutely love pasta: my own spaghetti with tomato sauce is perfect – to me. Then, of course, I love all the dishes of Verona's traditional cuisine."
What makes you proud of your winery?
"Two things," Alberto replies. "The first that it is quite a parceled land. This means that in a relatively small space there are different types of soil, which over time will give different results in the grapes. And the fact that I choose everything in my winery, from the furniture to my co-workers.  When I go into my winery, I am in my world.  That's why, each morning, I cannot wait to go up to La Giuva, because it's my second home, a true expression of my personality."
I think about the purple colored boxes I've just seen in the cellar. I have ever seen boxes like that in a winery! "Purple and green are my favorite colors," Alberto explains. "They are two contrasting colors that go together well."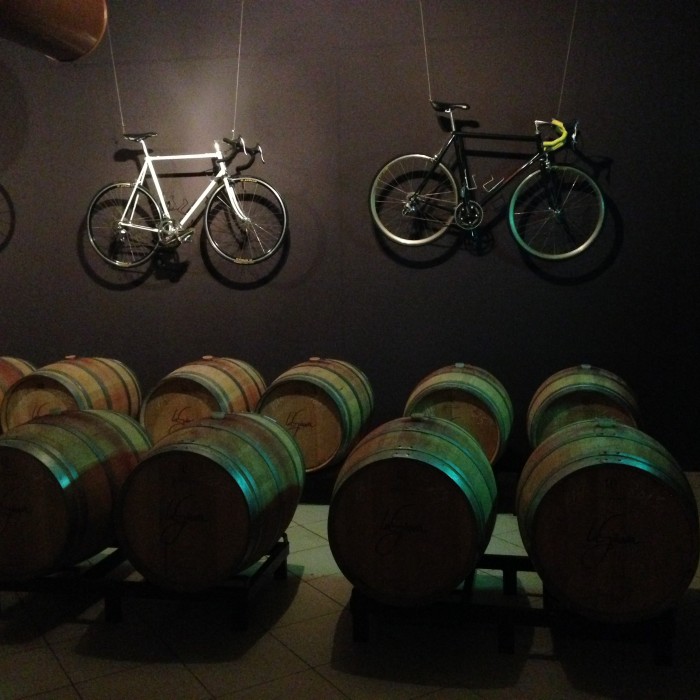 If you could travel back in time in your life, would you change anything?
"I would, if I could. Nevertheless, something that I would never change are all the decisions I made on instinct, without thinking too much. Sometimes you can be disappointed, but most of the time it's the right way, because it's a decision which comes from your heart, not from your brain. Rationality sometimes derails your courage, while instinct doubles it. If you think too much, you risk limiting your potential." This is a rule that seems to work for football as well as for the wine – or, at least, for La Giuva wines. For sure.