Freixenet, Spain's well known producer of méthode champenoise cava, has now released a glatt kosher version of its famous sparkling wine. The Freixenet Excelencia Cava Kosher was flash pasteurized and produced under kosher supervision, so it meets the highest level of kosher certification.
The appearance is pale yellow, with the slightest copper tint, which becomes more obvious after loads of small bubbles eventually settle down. The nose shows tropical fruits, particularly guava and baked pineapple, followed by a pastry crust. On the palate, sharper fresh pineapple and Meyer lemon lead, with sweet guava pastry coming through on the mid-palate. Sweet and tart linger together, with a mildly yeasty background. Pair with latkes (potato pancakes), sour cream and caviar. Recommended. 88 points.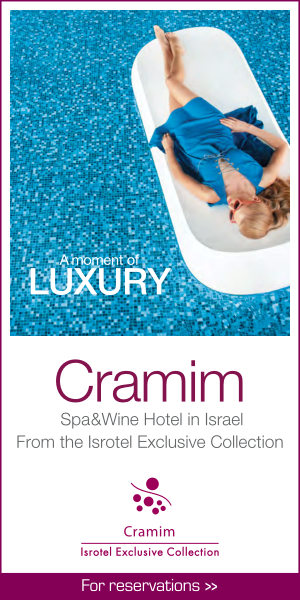 WHO: Freixenet
WHAT: White sparkling from 100% macabeo, grapes
DESIGNATION: Kosher
WHERE: Spain
WHEN: NV
HOW MUCH: $18
A statement from Cramim Spa and Wine Hotel, our Kosher Wine Week Sponsor

Cramim Spa and Wine Hotel

is situated in the heart of the Judean wine region, a 15 minute drive from Jerusalem. The hotel is surrounded by a beautifully scenic, pastoral setting and offers a quality experience of combined leisure, recreation, fine wines and impeccable tastes. Hotel guests will enjoy an exquisite chef restaurant, boutique wine bar, a contemporary spa complex with unique vino-therapy treatments, as well as pampering rooms and suites that boast a modern interior design.