I can't tell you how many hundreds of wines I've tasted this year. Wait, that sounds snobby. In truth, I'm privileged to be able to sample and evaluate wines all around the world – and sometimes I even get to drink them.
Evaluating wines in a region often leads to too many great experiences to mention, as in the myriad Chianti Classico and Brunello di Montalcino wines tasted in Italy last February. And the increasing number of striking Prosecco DOCG wines I discovered at Vinitaly in April. Here in the US, a Don Melchor Cabernet Sauvignon parcel tasting was full of complexity; another day brought several vintages of smooth and rich Chateau La Nerthe Châteauneuf-du-Pape.
Not to mention the dozens of sparkling wines from Champagne and other parts of the world I sipped this season for our multi-part "Countdown to New Year's Eve."
Below, my list of (other) top wines may look rather random; they are a representation many of the best wines I happened to have this year. There's no one particular region or grape variety that dominates. The wines range in price from under $10 to hundreds of dollars a bottle. Very simply, I made notes of wines that grabbed my attention when I tasted them. What they all have in common is balance, along with remarkable aroma and flavor elements.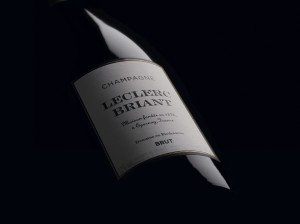 NV Champagne Leclerc Briant Brut Reserve: fresh, lively, poised and multifaceted – and biodynamic
1988 Champagne Piper-Heidseick Rare: honeyed notes, perfect balance
2013 Quinta da Aveleda: grassy herbs, lime acidity, delicate and very lively
2011 Royal Tokaji Dry Furmint: a walk through forest and caves, with moss and chalk and plenty of acidity lingering on the tongue.
2005 Mezes Maly Tokaji, 6 Puttonyos: from tropical fruit to grapefruit with some sous bois too, finishing with dried apricot and citrus rind
2011 Monteverro Chardonnay Toscana: beautiful expression of chardonnay including florals and salinity, some vanilla, citrus & minerality.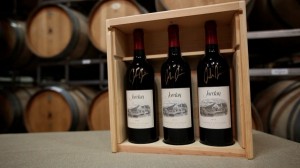 2012 Jordan Russian River Chardonnay: Minerals, green fruit, a mere hint of butter, a bit of tropical fruit, some creaminess, wisp of vanilla. Medium-bodied, nicely dry.
2010 Emidio Pepe Trebbiano d'Abruzzo: rich, full-bodied, lemony acidity – and it still needs to age…
2010 Masi Campofiorin Rosso del Veronese IGT: spicy, earthy aroma, hearty cherry and other deep red fruit, cedar and coffee, leather notes, soft tannins
NV H Stagnari "Dayman" 100% Tannat: big and balanced, fruity, long tannic finish
2011 Melior Ribera del Duero: first light, then fills out to a good, medium-bodied with a long finish, bigger with food

2006 Clarendelle Bordeaux AOC: wild sage and beautiful light red fruit and tannins, both deepening in the glass, good acidity too
2011 Cliff Lede Cabernet Sauvignon, Stags Leap: bramble jam nose, red fruit surrounded by herbs & wood through the finish
2012 Bodegas Salentein Reserve Cabernet Sauvignon: earthy and spicy, smooth and juicy
A note about Port: tending toward Vintage Ports as my first love — give me a 20+ year Vintage Port and I inhale and am lost — this fall I also developed a greater appreciation of older tawny ports.
In Portugal there was Sandeman's 30-Year-Old Tawny, handsomely complex and aromatic
And while I was inducted into the Confraria do Vinho do Porto, at the end of the dinner Taylor Fladgate's 1964 Single Harvest Tawny richly evoked figs and almonds.