I drank a few beers in 2014. Here are some of my favorites.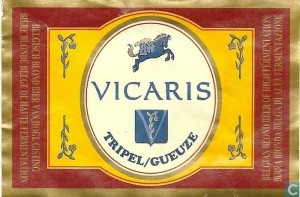 Gigantic Brewing Company IPL (Portland, OR)
I liked India Pale Lagers better when they were called pilsners. Actually, there is a subtle difference between your average German-style pilsner and IPL. An IPL is essentially an American IPA cool-fermented with lager yeast. So rather than the crisp and subtle noble hop aroma and flavor of a pilsner, an IPL will typically use American hops, and probably a lot more. This combination of Simcoe and Citra hops is refreshing with bold hop aroma. Also, Gigantic's tap handles look like old bowling trophies.
Great Lakes Brewing Chillwave Double IPA (Cleveland, Ohio)
Mosaic and Nugget hops throw off tropical, pineapple, and B.O. aromas, like sweaty dancing at a luau. Supported by a strong malt background, this is a flavorful, balanced beer. But if you see it, drink it right away. The volatile thiols that provide those tropical aromas are very fragile to oxidation and will be gone soon. Hopefully it will come around again in February.
Vicaris Tripel Gueuze (Grembergen, Belgium)
Full disclosure: I had this beer at the poorly-lit, dank Belgian bar at the Brick Store Pub in Decatur, Georgia, so I may have been a little taken in by the atmosphere. This blend of Vicaris Tripel (Brouwerij Dilewyns) and Girardin Gueuze is a delightfully synergistic blend of sour Gueuze funk and Belgian tripel sweetness. The beers are very good by themselves, but together they are great.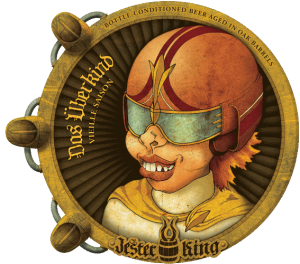 Anything from Hogshead Brewery (Denver, Colorado)
When I was "training" for the BJCP certification exam, I developed a real taste for English styles. Luckily for me, around the same time, a couple of Englishmen were converting an old gas station in Northwest Denver into a local motherlode of robust English-style ales designed to be served on cask. From their Boys Bitter to Gilpin Black Gold Porter to their flagship Chin Wag ESB, Hogshead continues to nail the English aesthetic, especially when there is a beer engine involved.
Prairie Artisan Ales Cherry Funk (Tulsa, OK)
There's something magical about the combination of Brettanomyces yeast and cherries. It's possible that they share similar aroma compounds (perhaps a case for François Chartier to look into…). At any rate, you should find this beer and drink it with abandon. It's not actually that sour (it's a common misconception that all Brett beers are sour. Many are, but they aren't always.), but the blend of fruit and funk reminds one of a lightly-smoked duck breast with cherry sauce.
Jester King Brewery Das Überkind (Austin, TX)
If you are into funky and sour beers, you should know about Jester King. Aside from the awesome artwork on the bottles, they are real masters of the wild ale. Überkind is the Vielle Saison version of their flagship saison Wunderkind. It's a sour saison that's heavily butyric and lactic, with a hint of malt oxidation from barrel aging and a toasty wheat finish.

New Holland Brewing Company Dragon's Milk Imperial Stout (Holland, Michigan)
Holy mother of dragons, an Imperial Stout aged in bourbon barrels. Lots of breweries make barrel-aged beers and it's easy to overdo it. This beer is a creamy Kentucky coffee with two sugars. The bourbon is seamlessly integrated. Careful, though, its 10% ABV makes it a little dangerous. In the words of George R.R. Martin: "Not all men were meant to dance with dragons."
Avery Brewing Company Tweak (Boulder, CO)
I live in Boulder and let me tell you it is very convenient to have the Avery Brewing Tap Room right down the street. Tweak is a barrel-aged spin on Avery's Mephistopheles Stout, which used to be called "Meph Addict." Not only does Tweak bring the coffee hard, it's also 17.8% ABV. It's a nightcap that will keep you up all night.
Comrade Superpower IPA
I live in Colorado and I like to drink local, which is one explanation for Colorado's heavy presence on this list. But you should know that Comrade Brewing is a real up-and-comer in an already crowded Colorado beer scene. Citra, Simcoe, and Amarillo hops give Comrade's Superpower IPA a bright citrus aroma and flavor with a piney, dry finish. It's really good.
Firestone Walker Brewing Company Velvet Merkin (Velvet Añejo)
Velvet Merlin is my go-to oatmeal stout in the wintertime. Velvet Merkin is the barrel-aged premium version. And sometimes they get a little crazy with the barrels. Velvet Añejo is aged in Tequila barrels and adds a spicy edge to the smooth Velvet Merkin. It helps that I had this beer at the GABF and that it was poured by David Walker himself.