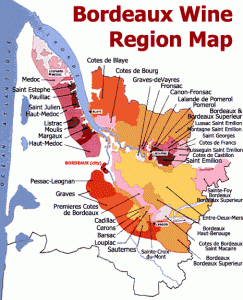 Did the French Revolution ever reach Bordeaux? In certain lights it's hard to tell. It's a wine region still ruled by a neo-nobility characterized by Gucci-clad Château owners, luxury brands, and brazen brokers. And now, after the nobility's latest exercise in excess and entitlement—the 2010 en primeur pricing—we're really wondering where the hell Robespierre is. But Bordeaux is also a region with thousands of producers who've existed on the margins amidst dire economic straits for decades, even centuries. Many have ended up huddled in a group of right bank Bordeaux satellite regions now collectively called the Côtes de Bordeaux. These 5 regions offer a counterpoint to Bordeaux's prevailing stereotype by offering real value and down-to-earth authenticity. So, for a little relief from en primeur exhaustion, we offer you a 4-week crash course in the other Bordeaux.
Côtes de Blaye
Blaye is the largest and the most northern of Bordeaux's band of Côtes. The region—which lies along the milk chocolate Gironde, just across from the Médoc—sits atop of the Côtes de Bourg (which we'll cover in more detail next week) like a cartoonish conglomeration of furniture tied atop a tiny sedan.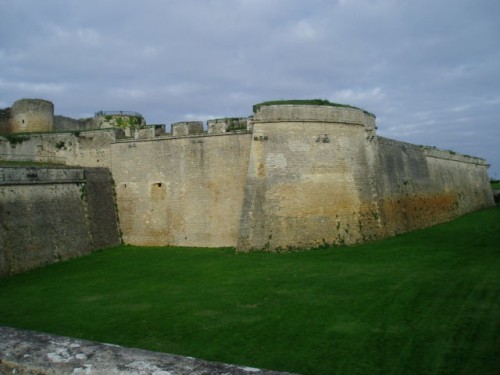 It shares much in common with its comparatively wee neighbor to the south, including a bounty of limestone and clay soil, rolling hills, and a quasi-marine effect courtesy of this no-longer-a-river-but-not-yet-part-of-the-Atlantic section of the Gironde.
Although only three percent of Blaye's production is dedicated to whites, today, it was historically a white wine region. Thus—perhaps in homage to its past—whites can be bottled under the Blaye Côtes de Bordeaux designation, rather than being banished to the catchall Bordeaux AOC.
In Blaye, Bordeaux's main white varieties—sauvignon blanc, sémillon and muscadelle—are allowed to join forces with colombard and ugni. These two flavor-challenged varieties are grown all over France as blending grapes, but have only managed to make a name for themselves in neighboring Cognac, where their innocuousness plays well to distillation and oak ageing.  Nonetheless, they're permitted to snag up to 30 percent of the blend in Blaye's whites.
In the red department, merlot continues to dominate while cabernet franc often slips into the second fiddle spot. The resulting wines tend to be a bit more approachable and tad more polished than those found just south—with the exception of the wines bottled under the Blaye AOC, a designation reserved for a handful of producers that carries rules as strict as those of Saint-Émilion Grand Cru, and wines that can reach similar levels of complexity.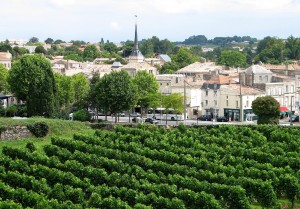 Historically, viticulture in the Côtes de Blaye is also said to date back to Roman times when Blaye—then called "Blavia"—acted not only as a port, but also as a base used in the protection of Bordeaux in the year 25 B.C. The Roman name Blavia comes from "Belli Via" meaning "Road of the War."
Later, during the reign of Louis XIV, Blaye's famous citadel was constructed by Vauban—then France's foremost military engineer—between 1685 and 1689.
Today it stands amidst the sleepy town of Blaye as a seemingly far-fetched reminder of the region's battle-tested past. Now, in place of intimidating armies, there are winemakers whose only threat is giving the town of Blaye a little buzz.
Châteaux of note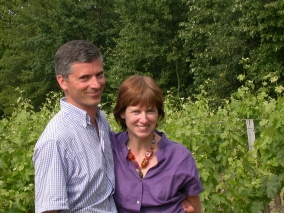 Château Peybonhomme-Les-Tours
An exceptional biodynamic and organic property under the control of owner-winemakers Catherine and Jean-Luc Hubert, who also own Château La Grolet in the Côtes de Bourg. The grapes are sourced from what is considered to be one of the best clay and limestone plots in Blaye. The château's white and red bottlings—both of which are vinified traditionally using only native yeast—are exceptional values. The red Bordeaux blend in 2009 is 70% merlot, 15% cabernet franc, 10% cabernet sauvignon, and 5% malbec; it's all crushed rock, iron, dark fruit, and violets with great balance and just enough grip to mate well with meat. Drinks well above its $15 retail price.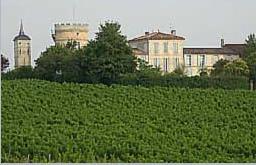 Château Mondésir-Gazin
A small 14-hectare property under the ownership of winemaker Marc Pasquet. The vineyard has been farmed organically since 2006 and the production methods are traditional, with only a quarter new oak used each vintage. The 2005 (65% merlot, 20% cabernet sauvignon, 15% malbec) is still in the market and is a fleshy wine with plenty of ripe tannin and dark fruit. Just starting to show its age with some barnyard and herbal notes, but has the structure to hold. AVG $28.
---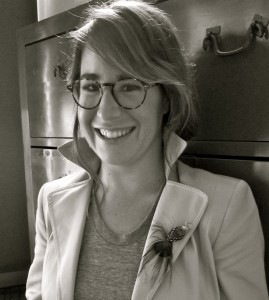 Talia Baiocchi is a wine writer living in New York City. She's the current wine columnist at
Eater.com
National and New York, the former editor of
WineChap.com
in the United States, and a frequent contributor to The San Francisco Chronicle, among others. Before she started writing about wine she had a brief stint as a dressage trainer for unicorns and her mother still thinks she'd make a great lawyer. Find her on Twitter at
@TaliaBaiocchi
.