Did the French Revolution ever reach Bordeaux? In certain lights it's hard to tell. It's a wine region still ruled by a neo-nobility characterized by Gucci-clad Château owners, luxury brands, and brazen brokers. And now, after the nobility's latest exercise in excess and entitlement—the 2010 en primeur pricing—we're really wondering where the hell Robespierre is. But Bordeaux is also a region with thousands of producers who've existed on the margins amidst dire economic straits for decades, even centuries. Many have ended up huddled in a group of right bank Bordeaux satellite regions now collectively called the Côtes de Bordeaux. These 5 regions offer a counterpoint to Bordeaux's prevailing stereotype by offering real value and down-to-earth authenticity. So, for a little relief from en primeur exhaustion, we offer you a 4-week crash course in the other Bordeaux. This week: Côtes de Castillon.
Côtes de Castillon
Whether or not the "proletariat" housed in the Côtes will storm Bordeaux's figurative Bastille is yet to be determined. It happened most recently in Champagne with the rise of the grower-producers who have since staked a claim in the market and introduced a new more value-driven and terroir-sensitive element to the region. If it were to happen in Bordeaux, Castillon wouldn't be a bad place to start a revolution.
It's an area hardly a stranger to conflict. Côtes de Castillon is named for the town of Castillon-la-Bataille, home of the Battle of Castillon, which, in 1453, ended the Hundred Years' War. But today merlot vines have taken the place of fallen soldiers.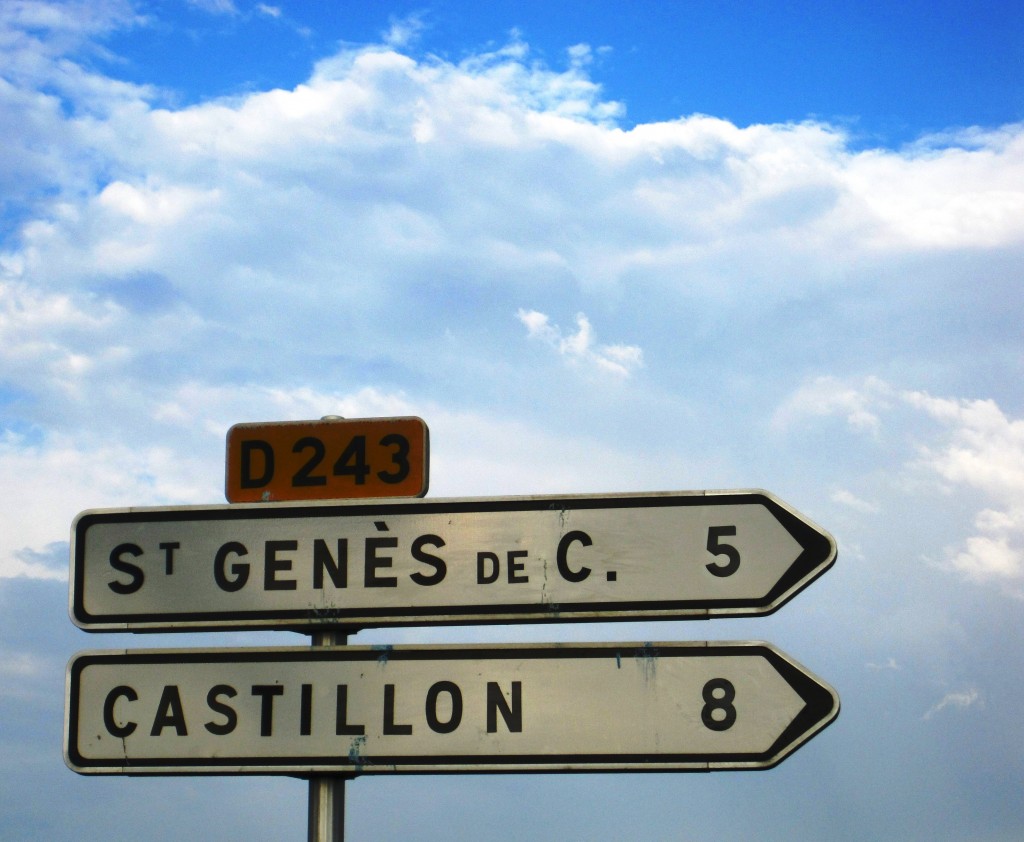 Like Castillon's more famous neighbor to the east—St-Émilion—the merlot grape is the dominant player, most often accompanied by Cabernet's Sauvignon and Franc. The region also shares much of the same soil composition—clay and limestone on the hilltops, sandy gravel at the base of the slopes, and clay and silt in the valleys—and a similar landscape characterized by plenty of undulation.
In recent years Castillon has established itself as the most fashionable of the Côtes, becoming a place where more prominent Château owners have come to search for that perfect "Château away from Château" and a place in which famous wine consultants like Stéphane Derenoncourt have taken a strong interest.
Beyond its draw as a new frontier for the already well-established, Castillon is also home to many small producers who are now—after spending many years selling their fruit to négociants—bottling under their own labels.
Importer Daniel Johnnes (who is also Beverage Director for Daniel Boulud's Dinex Group), has recently assembled a portfolio of Bordeaux in the hopes that he can change the perception of the region's wines among sommeliers who, as he explains it, "high-five over how much they hate Bordeaux." Much of his collection of small (some with less than 10 hectares), family-owned properties hail from the Côtes de Castillon and range in price from $15-$35 bottle—a price window and sensibility that has been resonating with restaurants and buyers.
But the real selling point for Castillon, beyond its manageable price point and grounded producers, is its similarity to St-Émilion in terms of terroir. The wines may not have the longevity or pedigree as those of their more famous neighbor, but the best wines from Castillon often drink like diet versions of the original: all of the flavor without the guilt of having to liquidate your kid's college fund to drink them.
Châteaux of Note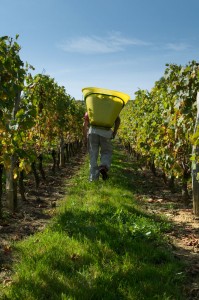 Château de Clotte
A small estate of about 12 hectares. The Château's sole bottling is a democratic blend of 30% merlot, cabernet sauvignon, and cabernet franc, with 10% malbec, vinified via traditional methods. The current release, 2006, is all dusty cherry fruit, saddle leather, and crushed rocks with tannins in repose. AVG $17
Château La Croix Lartigue
A collaboration between three star oenologists, including Stéphane Derenoncourt. Controlled, but traditional techniques yield a wine that is a polished, forward fruit with a mineral bone that pokes out with some time with oxygen. The 2008 is a well-made, crowd-pleasing wine that shows off the more exuberant side of right bank Merlot. AVG $33
Clos Puy Arnaud
Thierry Valette farms organically and biodynamically—still a tragic rarity in Bordeaux—and is focused principally on making traditional Bordeaux that reflects the uniqueness of Castillon. His are pure wines that are made up primarily of merlot with the rest mostly cabernet franc. The 2008 is all crushed rock, dense red fruit, and herbs.  AVG $30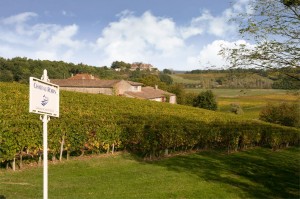 Château Robin
Another château that is dedicated to making classic Bordeaux. Half to ¾ of the élevage here is done in barrel (1/3 new) and the rest in cement tanks to balance the presence of oak. The wines are subjected to minimal handling and are bottled unfined and filtered. The current release, 2005, is intensely floral, plummy, and showing its age with a tinge of old doll and iron. AVG $22
---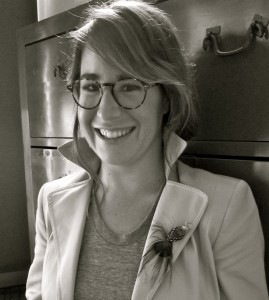 Talia Baiocchi is a wine writer living in New York City. She's the current wine columnist at Eater.com National and New York, the former editor of WineChap.com in the United States, and a frequent contributor to The San Francisco Chronicle, among others. Before she started writing about wine she had a brief stint as a dressage trainer for unicorns and her mother still thinks she'd make a great lawyer. Find her on Twitter at @TaliaBaiocchi.