It's a sunny Sunday morning in Edinburgh and I and some like-minded souls are gathered together in a dim basement, paying reverence to matters of the spirit. Which is to say, we've all got a G&T in hand having reached the sampling part of a tour of the Edinburgh Gin Distillery.
Expecting that sentence to end with something a little darker? Think again. Sure Scotland is the land of whisky, with 100+ distilleries to show for it. But it's also a powerhouse in gin: 70 percent of British gin is made here.
Producers north of the border include heavy hitters like Tanqueray and Gordon's, which has been made at Diageo's Cameronbridge facility since 1998. And in 1999, William Grant & Sons introduced its Hendrick's Gin, a milestone in gin with its new botanical elements.
Other Scottish gins of note: The Botanist, made by the Bruichladdich distillery on the island of Islay, Caorunn, made in Airdrie, Pickering's, from Edinburgh, and GILT from Strathleven distillery and made with malt barley. And let's not forget Shelton Reel Ocean Sent Gin, which includes native bladderwrack seaweed from the Shetland coastline. There's even a mapped-out Gin Trail.
We went to Lesley Gracie, master distiller for Hendrick's Gin for some industry insight.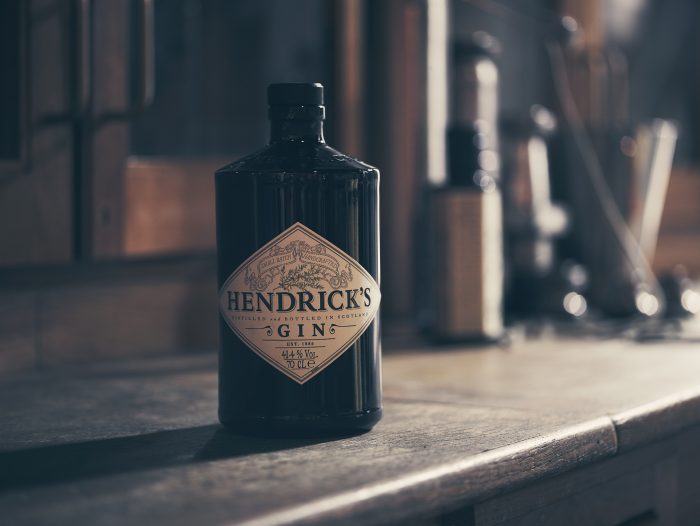 Palate Press: A lot of people think of Scotland as whisky country, and it is, but there's a surprising amount of gin made there. Why is that?
Lesley Gracie: You're correct in that several widely known gin brands are produced in Scotland even though they are considered London Dry styles. The Scottish tradition and history of distilling is very rich, as evidenced by its strong whisky presence, so it's natural that distillers have expanded upon those traditions and skills and have begun to embrace the freedom to experiment within the "gin" category and its various styles. Today there are around 30 gin distilleries in Scotland.
PP: Tell me a little bit about how Hendrick's got started.
LG: Charles Gordon, the great-grandson of William Grant (the founder of William Grant & Sons), was the visionary behind Hendrick's. He was very keen that his gin would take a side step from the existing mainstream gins and present a new and exciting flavor profile. He wanted to introduce new botanical elements to the liquid and the connotation between gin and "Britishness" was reflected in the decision to include rose and cucumber to mirror the image of rose gardens and cucumber sandwiches. Charles had purchased two stills at auction in 1966 and he wanted both of these two stills to be used in production. One of the stills, a 1,000 litre Bennet pot still was built in 1860 and the other a Carterhead still built in 1948.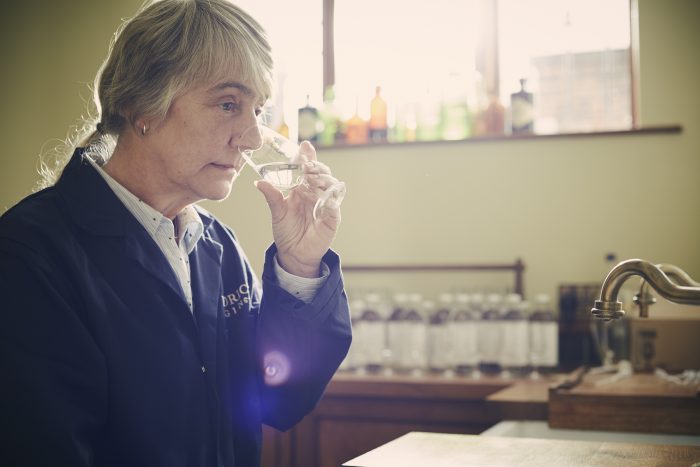 Work started in the laboratory looking at a huge range of different botanicals and understanding how they meshed together when distilled. The final selection of the botanicals ensures that the depth and complexity from the juniper, coriander, angelica root and citrus peels blends perfectly with the spicy, floral and green character from the other ingredients.
We continue to place emphasis on our craft. Hendrick's distills in small batches of no more than 500 liters, which provides great quality control.
PP: Where did the bottle come from?
LG: Our bottle was inspired by Victorian apothecary bottles, it is a step away from the norm – not for Hendrick's a tall, elegant clear glass bottle. The now iconic black livery says it all. It is different and it is not for everyone.
PP: Is Hendrick's a London Dry?
LG: There is a legal definition for London Dry gin which states that the primary aroma and flavor is that of juniper and nothing can be added after distillation. No one can deny the dominance of juniper in Hendrick's but to protect the delicate nature of our rose and cucumber aromas we add them post distillation hence Hendrick's is not a London Dry gin. This was a conscious decision as we felt it was far more important to have a fantastic liquid rather than just one which meets a definition which is not widely understood by a high percentage of consumers.
PP: The Scottish gin scene seems to be quite lively. I see quite a few new products, some bigger, some smaller, some with unusual ingredients — do you expect the experimentation to continue?
LG: Yes. The current gin revival, coupled with a healthy cocktail revival, has encouraged many other Scottish distillers to expand into the world of gin and they have been joined by a multitude of new gin brands from all over the world. After the successes of new flavors and profiles that are less juniper-centric, I'm sure these distillers will continue to produce interesting new liquids.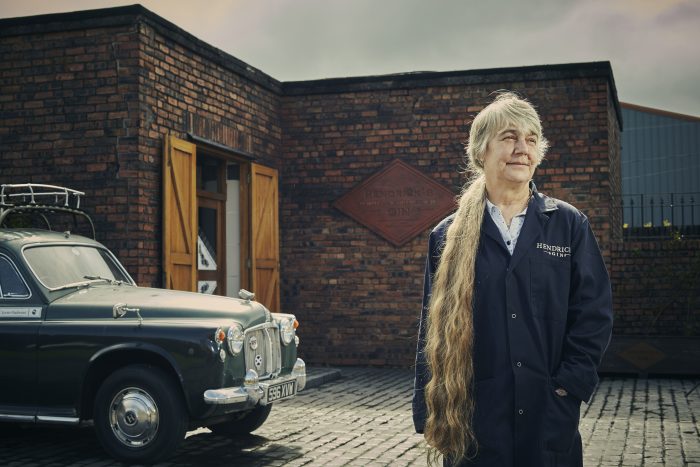 PP: Anything in the works for Hendrick's?
LG: Hendrick's is admired the world over as more people fall in love with its unique flavor and are drawn to it by its distinctive bottle and its quirky Victorian spirit of surrealism and adventure. Our primary focus will always be on Hendrick's and we will never deviate from that. However, I do have the freedom to experiment which I do all the time. Some of these experiments see the light of day, some don't. For example a couple of years ago we produced Hendrick's Kanaracuni, the result of an epic trek to the Amazonian rainforest to find an interesting new botanical to play with. True to the spirit of adventure and innovation, I'll continue to play around with interesting new tastes so who knows where this make take us. Coupled with inventive events and partnerships that are executed around the globe, there is always something new happening.
All photos courtesy of Hendrick's Gin.