Big companies dominate the Chilean wine industry so much that I didn't think small artisanal wineries existed there. Yet there are terrific, unique wines being made in Chile: not points-chasing Napa wannabes either.
You have to look really hard through oceans of solid, unpretentious wine. But imagine wines of such purity of flavor that they taste like the essence of Pinot Noir – yet made with such precision that the winemaker sleeps in the winery. On the other hand, imagine natural wines made as primitively as you've ever seen: just grapes in a big, open, not so clean vat in a crumbling earthquake-stricken building with no electricity. Yet these wines have so much depth and complexity that you don't want to give up the glass.
I wouldn't have found these wines without Eduardo Brethauer Roncagliolo, wine editor of the Chilean magazine Vitis. Eduardo and I met in a swimming pool in Portugal, where we bonded over "Breaking Bad." Some years later, Vitis got some money from the Chilean government to bring wine journalists to the country, and he remembered me. (Note to self: always pack the good swimsuit.)
I wouldn't have found these wines even in progressive-thinking restaurants, my number one place for wine discovery. Chile has dropped off the radar of U.S. sommeliers except when they're looking for a cheap Sauvignon Blanc or Pinot Noir to pour by the glass.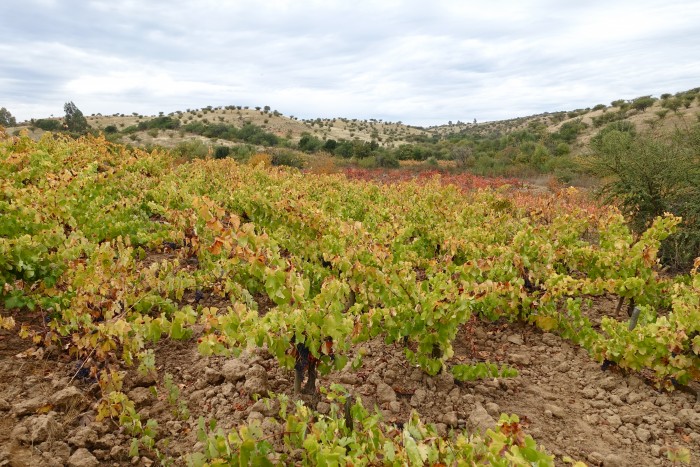 It's not because Chile makes bad wine. Far from it: Chilean wines might be the best in the world in the lower price categories. Chilean wine totally kicks butt under $10.
The problem is, that's not the price range to be in these days, especially when exporting to the U.S. market. It's not just that profits on $7.99 wines are low, or that prices paid to farmers for their grapes for such wines are unsustainably low. The latter is definitely true: some big wineries were offering prices so low for grapes this year that they're not even worth picking.
But even as big Chilean wineries squeeze the growers, their own sales in the U.S. are dropping, because the only sales growth in the wine industry right now is in wines over $10. To thrive today, wineries have to do more than make acceptable wine cheaply: they have to make good wine that people seek out by name.
Chile has been slow to this game, despite huge inherent advantages. The long, thin country has a range of climates and soils with Pacific breezes that keep the climate cool. No wonder French vintners have been drawn there for decades. Nobody doubts that it's possible to make great wine in Chile – heck, it shouldn't even be hard. But what was the last great wine you had from Chile?
Here are three great small wineries from Chile. All have wines available in the U.S. from Wine Searcher, and none is particularly expensive. These are exciting wines, the kind of wines you might not have thought existed in Chile.
Laberinto: Laberinto is an estate winery founded by wine consultant Rafael Tirado in one of the coldest parts of Maule Valley. It's so isolated that Tirado's family refused to move there and his assistant winemaker Felipe Gelerstein begged us to stay a few more minutes so he could have a little more conversation. "A few times I've spent 48 hours here without seeing another human being," he said.
Tirado is such a fanatic for temperature control during fermentation that he and Gelerstein sleep in the winery. It reminds me of sake production: rigorous attention to detail to make a wine that ends up tasting pure.
Laberinto makes what might be the best Sauvignon Blanc I've ever had: green and fresh, with layers of flavor and a long finish: no oak, no leesiness, no herbal notes. I found it for under $20 on Wine-Searcher. Laberinto Pinot Noir ($25) is also outstanding: pretty and lively, with raspberry and rose petal flavors and a line of minerality on the finish. Both of these are under 13% alcohol. There's also a lively Cabernet-Merlot ($33) that shows how purity and freshness define the winery.
Garage Wine Co.: Derek Mossman is a Canadian who came to Chile in the 1980s to go skiing and fell in love with a Chilean winemaker, Pilar Miranda. A few years later she was making Smirnoff Ice for a good salary "but I said, 'I married a winemaker, let's not let go of that," Mossman said. So they founded the archetypal Garage Wine Co., something that exists all over California and France, but that Chile didn't have.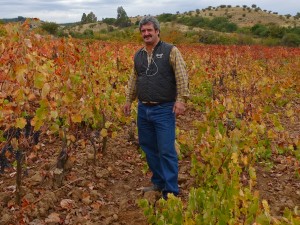 Mossman finds old vineyards where farmers are willing to adapt to his desires, which is not a given. We visited one, a vineyard off the electricity grid where the owner doesn't have a driver's license because "he drives a horse," Mossman said. How primitive is it? "There are people here who have wheat on the hills and they cut it with a scythe because there's not enough to bring in a machine, and they grind their own flour and bake their own bread," Mossman said.
These farmers had always gone for big yields from their nubby head-trained vines, and had picked early, before any threat of rain, so you can imagine what those wines tasted like. They settled for lowball rates for their grapes from the big companies and used the cash to buy things they can't grow, like sneakers.
Mossman imagines something better, so he pays about four times as much for the grapes as the big companies. Most of Garage's bottlings are single-vineyard wines with lot numbers. Seek out Lots 45 and 47, Carignan-heavy field blends from Maule Valley; they're both complex and delicious and about $35.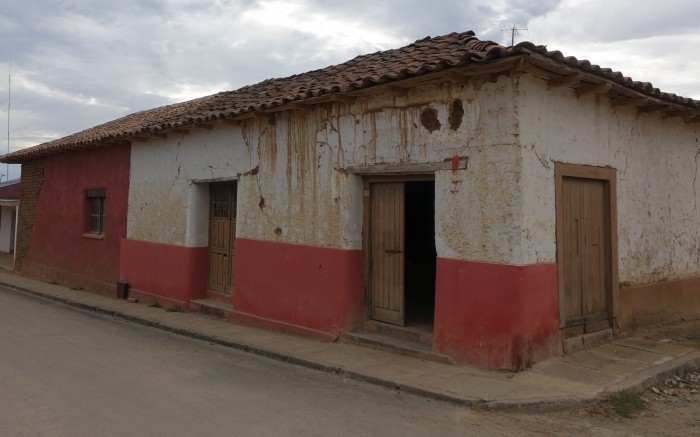 Huaso de Sauzal: Hernan Cancino's tiny winery is one of just six buildings in the town of Sauzal that wasn't leveled by a massive earthquake in 2010. There are big cracks in the haphazard walls. Some bricks made of dirt are exposed, while paint remains on some sections. The wiring is exposed but it doesn't matter because there's no electricity.
One of his wines, dripping from a tap at the bottom of the vat, smelled so strongly of vinegar that it made my eyes water. I had no desire, frankly, to try his wines. I am neutral to the natural-wine movement and expected a mouthful of bacteria. Only the pleasured moaning of Mossman and Roncagliolo convinced me to put the stuff in my mouth.
But wow, these were terrific wines: what natural wine tastes like at its best. Rustic, savory, funky, spicy, floral and herbal: heck, this is what wine tastes like at its best. I can't vouch for how well these no-sulfite wines will survive the trip north, but they're only about $30 on Wine Searcher, and the possibility that they will be fascinating and delicious makes them well worth the risk.