What's your image of South African wine? Big-boned, smoky Pinotage, highly extracted Bordeaux blends, or super-ripe oaked Chenin and Chardonnay perhaps? These were the wine styles that put post-apartheid South Africa on the international wine map.
You might be surprised if you tasted Jurgen Gouws's refreshing bottles. Visitors were scratching their heads at London's Real Wine Fair last month, as Jurgen explained "I had all these people asking me, how can you make a red wine from the Cape with only 12% alcohol? They were totally confused".
The answer isn't so difficult – The Cape winelands benefit from a predominantly hot, dry climate (the 2016 vintage experienced drought conditions), so ripening isn't a problem. Picking earlier to preserve freshness and acidity – while keeping sugar levels under control – is key and doesn't carry any risk of unripeness or green tannins, as it might in a cooler winegrowing environment.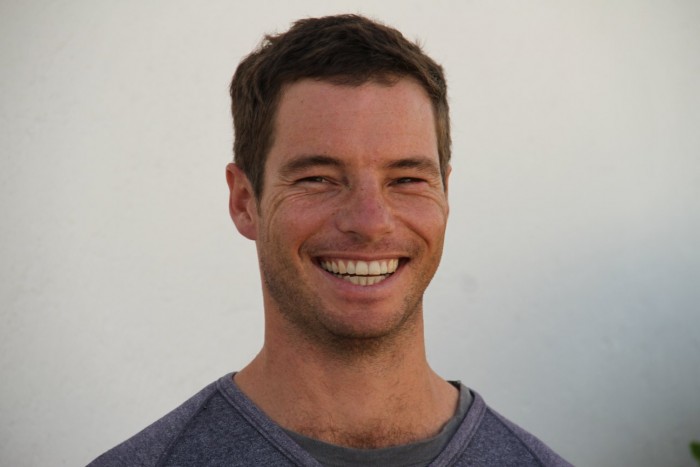 Gouws is one of Swartland's young guns, a laidback chap with a surfer's tan and a cheeky smile. He currently owns no vineyards and no cellar of his own, but developed his own brand "Intellego" while working at Lammershoek with Craig "El Bandito" Hawkins. His wall of old barrels in the rented space at Annexkloof bear the names of favourite musicians, DJs… and women. We ask about one barrel which is chalked with "no butterflies". "It's a long story – involving a girl", he grins.
Jurgen notes that "Craig was one of the first to start making fresher wines, from around 2010", as he explains that fashion rather than "terroir" is to blame for the alcohol and oak bombs of old. He's not a fan of what he terms "the Robert Parker way" – serious extraction, new oak and over-ripe fruit. This style became popular post-1994, leading to "hugely endowed", soft, early-maturing wines that have not always held up well in middle age.
The Elsenberg Agricultural Training Institute persisted in the style, as Jurgen reflects "We were taught to make Pinotage to a recipe – pick late, add yeast, add nutrients, extraction, extraction, extraction, oak chips. During the exams I tried writing stuff like 'For a fresher wine, use a basket press to get less extraction'. They kept failing me!"
Luckily he persevered, and the Intellego wines today are deft, elegant and characterful. 2016 Chenin Blanc, tasted from several different barrels, has wonderful aromas of fresh herbs, hay, chamomile and green apple, with a zesty citrus and lemon peel lift. A 2016 Cinsault barrel sample with ripe cherry fruit and spice weighs in at a featherlight 11%.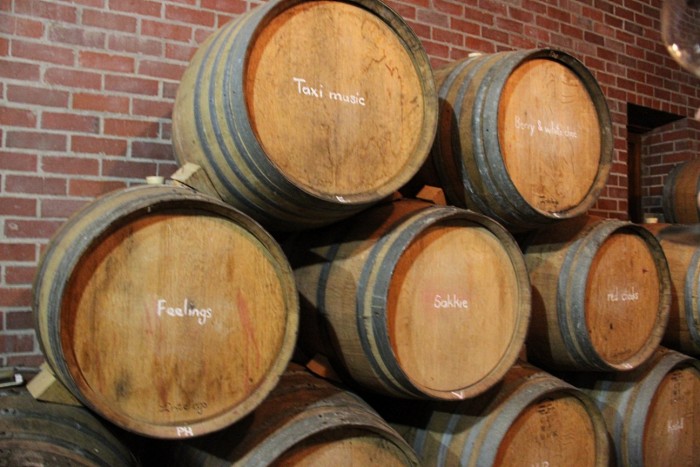 Gouws has a range of techniques up his sleeve to achieve these styles – his preference is for bush vine Chenin ("There's no competition with trellised vines – The fruit intensity is really exciting"), and a strict adherence to organic farming without irrigation. Whole bunch fermentation is key to preserving freshness during vinification, especially for red grapes. Yields are extremely low – down to a ton per hectare in 2016.
Intellego doesn't exist in a vacuum – Jurgen is part of a new wave of Cape winemakers all moving in a similar direction. Common themes are organic or biodynamic farming, minimal intervention in the cellar, and the desire to make pure, thirst-quenching wines that aren't screaming for trophies or 100 point ratings.
Craig Hawkins left Lammershoek (in 2015) to develop his own project "Testalonga", with a newly purchased vineyard in Swartland's far North. Heading further south to the area around Stellenbosch, producers such as Scali, Reyneke, Laibach and Joostenberg sing from the same hymn sheet.
Jurgen doesn't come from a winemaking family – he ruminates that as his parents don't really drink wine, their home would be a good place to store some precious library bottles. "I wanted to be a dentist when I was growing up, but at some point I realised I wasn't smart enough", he jokes. But, with the small annual production (40,000 bottles) of these fresh, lively wines selling out increasingly fast each year, I'd say he looks pretty smart now.