There's a predictable scenario that takes place on about every foreign press trip I attend.  Sometime over dessert during the farewell dinner, the host asks everyone to provide our thoughts on: "What is happening in the American wine (or spirits) market, and what can I do to get a bigger chunk of the action?"
Wine writers are not hesitant to give their opinions on anything at any time. But filled with overdoses of wine and food – well, Babel sounds like the quiet car on Amtrak by comparison.  As I am generally a contrarian, I try to hold back, but pretty soon I, too, am pontificating like a paid analyst on cable news.  In the end, we are about as helpful to our hosts as a cab full of New Yorkers are instructing the driver on the best route for getting across town in rush-hour traffic.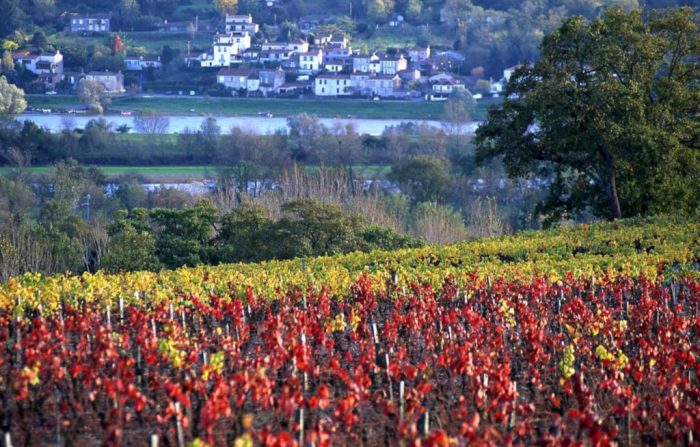 So I am not here to pontificate about Loire Noirs, which make up 20 percent of the region's 250 million bottles produced annually.  I do not know if Noirs are the wave of Loire's future, or if they will merely wave at the future.  I do not have any hidden insights, insider knowledge, best-kept secrets or relevant Nate Silver-worthy statistics to quote.
But I do think there are some interesting things going in the Loire that might be relevant to wine drinkers, particularly those always looking for something new, something different in their pursuit of red wines.
The first has to do with Pinot Noir.
When I made my first visit to Sancerre several years ago, I was struck by the number and complexity of Pinot Noir wines being made there. Although some were predictably light, a style that we come to expect from Loire reds, a few were quite full and assertive.  At Domaine Fouassier, for example, I was impressed to taste older vintages of their "Empreinte" cuvée that were big, complex, yet still elegant, reminding me in some ways more of Right Bank Bordeaux reds than red Burgundies.  They also had a nice spiciness about them.
In some ways, they were similar to Pinots I tasted in the 1970's made by Napa Valley winemakers schooled in Zinfandel, Petite Sirah and Cabernet Sauvignon.  At the time, we dismissed these wines because everyone was looking for the right places and the right methods in California to make Pinot Noirs that tasted like Burgundy Pinots.  Today, when I taste some take-no-prisoners Pinots from Sonoma Coast, I am also reminded of those Sancerres.
One thought is this: Since Sancerre is naturally and historically a good place to grow Pinot Noir, could it become (or has it already become) the one place in France that could give a credible alternative Pinot to the classics made in Burgundy?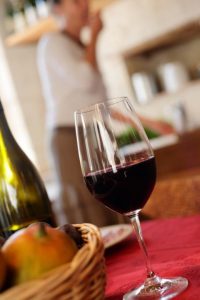 Of course, the red Loire wine that everyone wants to talk about these days is Cabernet Franc.  There are several reasons for this.  One is that consumers who have been schooled for decades on so-called Bordeaux grapes are already very familiar with Cabernet Sauvignon and Merlot, and they've learned about Malbec from Argentina.  Petit Verdot is limited in its appeal once you get beyond five percent of it in a blend (yes, I know, there are perhaps four people who make a really great PV varietal).  That puts Cab Franc next on the list of grapes you ask, "Tell me where your people came from."
A goodly number, of course, came from the Loire.  And in many ways, the Loire is the reference region for what a Cab Franc should taste like as much as Bordeaux is.  But there is another reason why Cab Franc is becoming increasingly popular, a reason that may surprise people who live west of Columbus, Ohio.  That is, there is a huge boom in high-quality Cab Francs being made on the East Coast, a place where the grape ripens better than Cab Sauv. Will drinkers familiar with East Coast Francs now want to explore Loire Francs?  Possibly.
Then we come to organic, natural and biodynamic wines.  There must be something in the Loire Valley water which filters into the wine, making winemakers fanatic about wanting to go all Woodstocky when it comes to growing grapes and making wines. Out come the bib overalls and Birkenstocks. If indeed wine drinkers are finally beginning to demand organic, bio and natural wines, as has been predicted ad nauseum, Loire reds are beautifully positioned.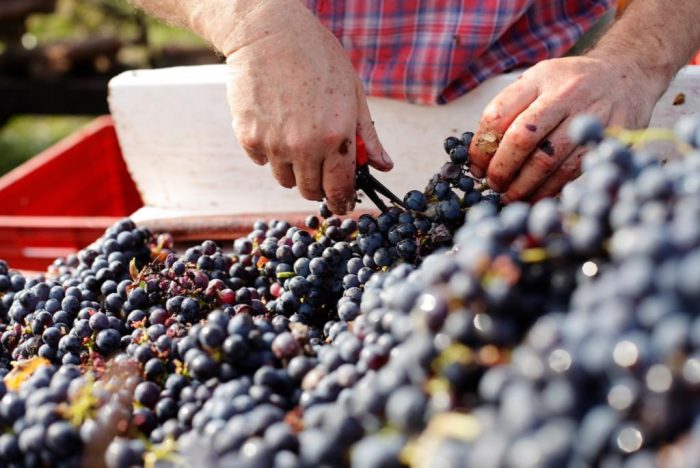 The same wines should also attract members of the high-alcohol Taliban, those people who hate big reds, especially those made in the Napa Valley, especially those having high Parker scores, and want the rest of us to hate them as well. Loire wines are not noted for being high-octane.
Finally, Burgundy producers keep running out of vineyard space to produce more red wine and have accelerated their Occupy Beaujolais efforts to sell as the next-best-thing, so perhaps we should remember that the Loire Valley also grows a grape called Gamay. Just as Pinot is well-situated to Sancerre, Gamay grows well further downstream.
Will any of these factors tip the balance to where we will no longer think that the words "Loire" and "blanc" mean the same thing?  Come back and see me later.  We'll talk about it over dessert.