Hong Kong. A city of more than 7 million people shoehorned into a small parcel of land on China's southeastern coast. This is an Asian city with a growing Western influence, with food and drink a central cultural tenet. Despite a rapid growth in middle-class incomes since the mid-1990s, the local moral compass has retained the importance of "face;" this raising of one's profile through vocational and academic rigor, in order to enhance social standing, has been one of the key drivers of the wine scene here.
In addition to education, there have been two other catalysts for the growth of wine consumption in the city. The first was the points-based assessment of wine. Linked heavily to the ritual of gifting, people started buying high-scoring bottles in an attempt to align themselves to the notion of sophistication. Secondly, a two-stage drop in duty on wine from 80% to zero in the 2000s meant the volume of wine being purchased here rose dramatically.
Hong Kong still has a long way to go before it can be called a wine-loving place, let alone one that embraces vinous diversity. Right now, annual per capita sales stand at around 8 liters, compared to 42 liters in France and 22 in the U.K. [the U.S. is around 11]. Strikingly, in spite of the growth of the industry, 77% of all wine sales are still two things: French, and red. Geographical allegiances pervade; brand devotion is everywhere.
Watson's Wine is the city's largest shop-front wine retailer. Ray Liu, manager of their Stanley outlet, explains that by looking at their company's overall sales, local people seem to be "not really interested in non-French wine. They think other countries are not famous, popular, or elegant." In the local-led areas, where the majority of Watsons' stores are located, the amount of non-French wine sold can sometimes be "less than 10%."
"Brand is everything", Ray continues, "and Cantonese people love Bordeaux especially. They pay close attention to the label so for them, the word 'Château' on a bottle indicates that it is a luxury product. They love the taste, the ease of drinking, and its power." But in the face of huge competition from supermarkets and independent retailers, which is leading to lower overall sales, they realize they have to "change things through education and tastings."
And across the city, change is exactly what is taking place.
For one, a lot of people here want to learn about wine. Hong Kong now has more WSET Approved Program Providers (31) than any other city in the world. As a comparison, there are just 37 across the U.S. as a whole. In spite of hosting its first course just a decade ago, mainland China (with 69 APPs) now provides the second-largest number of WSET candidates per year, behind the U.K.
Importantly, it is not just the trade providing impetus to the expansion of the educational movement. Higher-volume course providers, like Asia Wine Service & Education Centre, state that around two-thirds of all their students are self-starting private consumers. As affluence has grown here, wine lovers have gravitated towards being properly educated.
In terms of consumption, people are now willing to try different wines. In French wines they have started by moving off Classed Growth Bordeaux wines, and on to Bordeaux Supérieur. They are trying Rhone, they are trying Beaujolais. From the New World, they realize there are quality wines, many at a lower price point, from Napa Valley, Barossa, Mendoza, Stellenbosch or Marlborough.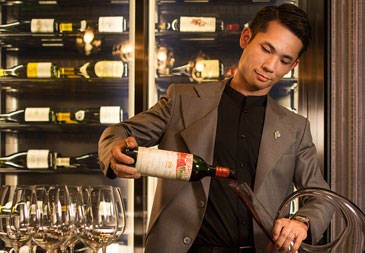 A section of the hotel and wine-led restaurant community is seizing this initiative by building esoteric wine lists that seek to differentiate themselves. As Kevin Yung, Head Sommelier at Flint restaurant, highlights, it isn't always easy to align this concept with actual sales. "We like experimenting, but a lot of our diners are from the mainland, so often the only places they know are Bordeaux and Burgundy. We do have some very interesting offerings from the New World, but at the moment it is mostly Westerners going for these wines."
Moreover, where people in the West often accept cheaper, more everyday style of wines, private consumers here have yet to fully buy in to this idea. This is explained in large part by the fact that five to ten years ago, wines costing US$1o to $30 were simply not available, as importers were not willing to take a risk on holding large volumes of drink-young, often New World white wine.
Thankfully this problem is less frequent nowadays. Amanda Longworth, Head of Marketing and Wine Services at Berry Bros & Rudd has started to notice a shift in consumption habits. "Diversity is coming because hotels and restaurants need to offer something different to the supermarkets and wine shops, to allow them to maximize their profits. It doesn't work for consumers when they buy a bottle of generic Sauvignon Blanc for HK$99 [US$13], and then walk into a nice restaurant and see the same wine for HK$350 [US$45]."
"Because the market in Hong Kong is so competitive now, and there are so many importers bringing wines from producers coming from all sorts of different places, diversity is almost forced on the consumers here – which is a good thing."
So where and how is this diversity playing out? "People are generally buying what they know for drinking at home, then trying different stuff out in the restaurants and bars," Amanda explains. "This is why venues have to have exciting wine lists. But it takes a long time for the effect to stick. For people to say 'I like this Soave having tried it at such-and-such a restaurant, now I am going to buy a case of it for home' is something that is not going to happen overnight. We know it's coming though, so we have a huge amount of stock on the ground that is intended exactly for this purpose."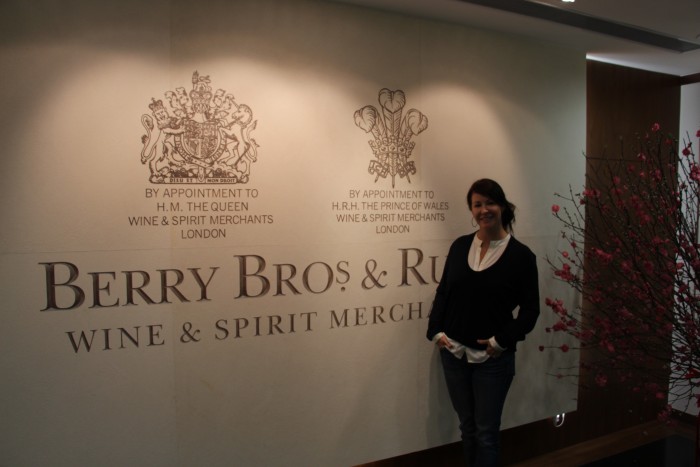 "But the real challenge we face is that people need to try these new wines first. If you're stepping outside your comfort zone, you really need to understand the style of wine a specific area is producing, and that's why dedicated tastings and country-specific campaigns enormously. This whole movement is still pretty new in Hong Kong."
Looking outside France for the countries and/or regions that have made the biggest impact over the past few years, which ones would it be? "Definitely Italy, led by Piedmont, the Northeast and Tuscany, followed by Spain, specifically Rioja, Ribera del Duero and Priorat," says Amanda. "The thing about these two countries is that they offer such good value for money, something which always appeals here."
This last point is important as Hong Kong looks forward. Concentration is still seen in higher price-point French red, but the cultural factors of brand loyalty and social standing are now softening, giving way to a more cost-conscious, educated and experimental generation of wine drinkers.