In Italy, where champagne imports reach more than seven million bottles annually, many wine producers who are in love with this product have tried over the years to create something similar. But France is France, and Italy is Italy: it's impossible to produce the same wine from a different terroir, even if the method, climate and grapes themselves (chardonnay and pinot noir) are the same.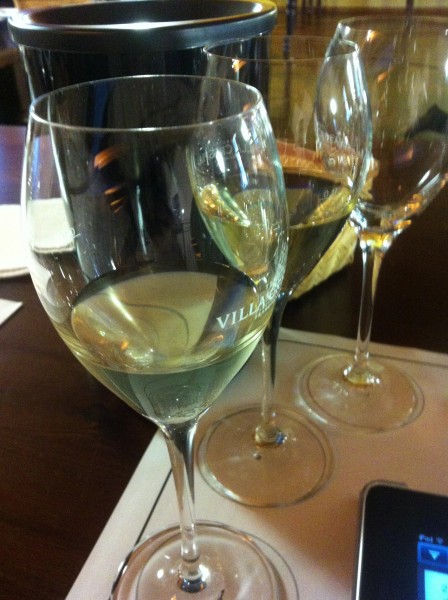 Nevertheless, there are some areas Italy where very fine and elegant classic sparkling wines are produced. Among them, Franciacorta, near the city of Brescia in Lombardy, is the most famous for its production of sparkling wines produced exclusively by the classic method used in Champagne.
Today, the front label on the bottles of these wines reads simply "Franciacorta."  This one term defines the growing area, the production method, and the wine itself. All of Europe boasts only ten such privileged wines, and only three of them are made by refermentation in the bottle: Champagne, Cava (from Spain) and Franciacorta – and in this area just 3% of the total production (330,000 bottles/year), is pas dose — or dosage zero, or brut nature, as you prefer).
In France, the addition of the sweetened liqueur during dosage traditionally solved a specific problem: to produce pleasant and drinkable wines made from grapes that were harvested while somewhat unripe , and to maintain acidity levels necessary for the process of sparkling wine. Franciacorta is a different terroir, with morainic soil and slightly higher average temperatures; the whole region in general enjoys the beneficial, moderating effects of Lake Iseo in its center.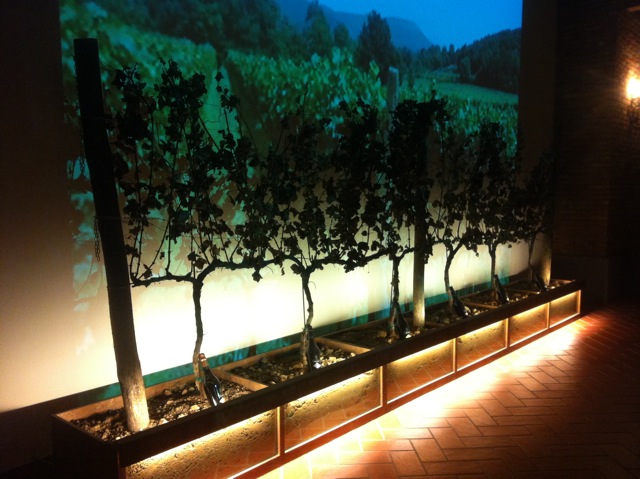 In this region, Francesco Iacono, researcher and winemaker, is the general manager of a renowned company, Arcipelago Fratelli Muratori, with four estates: Villa Crespia in Franciacorta; Rubbia al Colle in Suvereto, Tuscany; Giardini Arimei on the island of Ischia; and Oppida Aminea in Campania region. Francesco is convinced that Franciacorta is the ideal region for producing excellent dosage zero sparkling wines.   To show how they produce their dosage zero, Iacono developed an original, educational format that brought people in as winemakers-for-a-day. As a blogger, I was recently invited to be part of this group.
We experienced the process of production of a classical method sparkling in three tastings.  "First of all, we are going to taste two base wines (100% Chardonnay), from vineyards located in two different zones, in the plains and on the hills," Francesco Iacono began.  "Next, we will taste two sparkling wines before disgorging, and finally two sparkling wines that are ready to be sold. The process of making a sparkling wine usually takes three years: we are trying to recreate it in just half an hour, and in three tasting sessions."
His goal was to communicate to us the sensory differences between the two environments — the plains and the hills — because in Franciacorta the variability between vineyard locations is larger than the difference between the vintages themselves.
The tasting began with the two base wines.  Francesco Iacono explained that one of them came from vineyards located on moist and fertile flat soil, while the other one came from the hills where the earth is full of stones. Tasting the wines, I found that the first glass was more aromatic, and the second one more acidic in the mouth, so I thought that the wine from the hills was the first one. "Wrong!  Francesco smiled.  "That's the second glass; the wine in the first is from flat land.
"But let's go on.  Now we are tasting wines number three and four: both wines are before disgorging.  What are your impressions?" We all concentrated on the wines in our glasses, trying to figure out what the finished products would be like.
"And now, the two last glasses, numbers five and six. These sparkling wines are ready to be sold. Guess which one is the dosage zero?" Well, this was a difficult question.  Both the wines in fact were quite similar, both very enjoyable…We could not decide and continued discussing this while Francesco Iacono was smiling, satisfied.  He told us: "Glass number five is a brut, and number six a dosage zero. They are both enjoyable, right? It's difficult to distinguish them, because even this sparkling wine with no sugar added is balanced and very pleasant." Francesco continued, "The secret of this wine's appeal is the climate of Franciacorta, which is much milder than Champagne's Here the grapes (chardonnay, pinot blanc and pinot noir) ripen better. Thus, our sparkling wines are always smoother and enjoyable even with no liquer d'expedition added."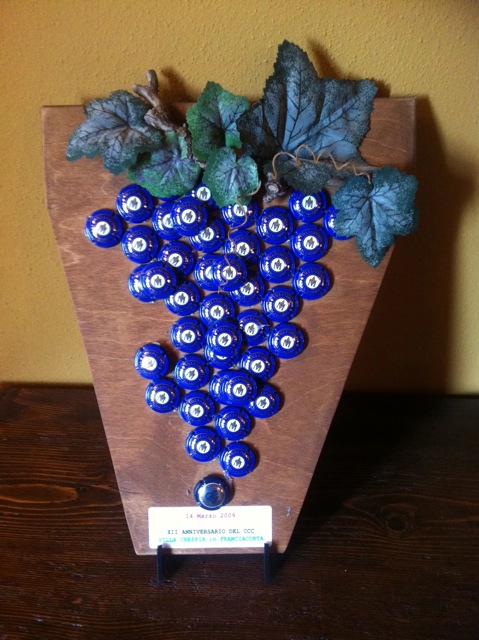 Of course, the terroir is important, too: "When I was a researcher, I took part in the creation of a study in Franciacorta to classify the land in this region," Francesco related. "We found that in this small appellation (just over 2000 hectares), there are six different identifiable landscape types — lets call them 'environments.'  For this reason, we in Villa Crespia decided to designate the hilly vineyards of glacial origin with deep soils to make our "Numero Zero" sparkling wine (Chardonnay 100%).  For "Cisiolo," the dosage zero made with 100% pinot noir, we use vineyards on the plains, with clay soils. Finally, our Brut Chardonnay "Novalia" is made with grapes from the fluvial-glacial plains."
I wondered: if the dosage zero sparkling wine is so good, why, then, the most of consumers are so wary of this category? "Because, I guess, they really don't know them," Francesco replied.  "They are misled by the words, and they fear that the so-called sugar-free sparkling wines would be too dry and too aggressive." However, tastes are changing, he added. "At the beginning of the 2000s, it was rare to find sparkling wines brut nature or dosage zero, but now they are becoming more common. Here in Villa Crespia, we have the dosage zero in our DNA: at least half of our production (more than 150,000 bottles) are dosage zero."
The winemaker concluded: "When you work with precision in the vineyard, understanding the soil and the whole environment, then making a classic method sparkling wine is less technical than it may seem. And nowadays, choosing to produce sparkling wines of the category pas dose can become the trademark of our appellation." Thank you, France, for your inspiring model. Though Franciacorta is different, its own "classic method" may be equally valuable.
[author] [author_image timthumb='on']http://palatepress.com/wp-content/uploads/2010/02/162f729-e1266674226608.jpg[/author_image] [author_info]Elisabetta Tosi is a freelance wine journalist and wine blogger. She lives in Valpolicella, where the famous red wines Amarone, Ripasso, and Recioto are produced. Professionally, she serves as a web-consultant for wineries, and in her free time writes books about Italian wines. She is also a contributor to Vino Pigro.[/author_info] [/author]