Today, November 12, is World Pneumonia Day, a day dedicated to raising awareness about the deadly infection of the lungs that is still the leading cause of death in children under 5 years of age worldwide. As a tribute to World Pneumonia Day, concerned citizens around the world are wearing blue to show their support for the fight against pneumonia.

Why dedicate an entire day to pneumonia?
More than 1.5 million children die from pneumonia each year. That's more than 4,300 children every day. Essentially, one child dies from pneumonia every 20 seconds. In the three minutes you spend reading this article, 9 children will have died.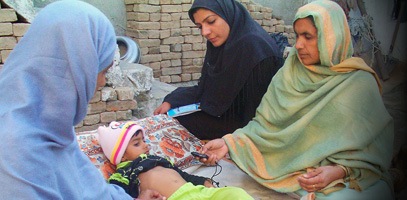 The worst part about this epidemic is how easy it is to prevent and treat. As with most diseases, preventing pneumonia before it occurs is crucial. Vaccines are a cheap, effective, and safe way to prevent this disease. Antibiotics, the usual treatment for most types of serious pneumonia, typically cost less than one dollar per dose. According to the Global Coalition against Child Pneumonia, it costs an estimated $10 to prevent and treat a single case of pneumonia.
That brings us to the purpose of this article. This past Tuesday, I had the honor of attending "Pneumonia's Last Syrah" presented by the GAVI campaign. Winery members from the Rhone Rangers gathered at Dogpatch Studios in San Francisco to raise awareness for pneumonia. For a mere $30, guests enjoyed unlimited pours of some of California's best Syrahs as well as assortment of artisan cheeses. All the proceeds from the event went to the GAVI campaign.
In addition to donating proceeds from the event, participating members of the Rhone Rangers have agreed to donate $10 to the GAVI campaign for every case of Syrah sold during the month of November. The featured speaker of the night was Dr. Orin Levine, a recognized expert in the fields of international public health, child survival, and pneumonia. Levine joked, "What is easier to get rid of, a case of Syrah or a case of pneumonia?" The answer, oddly enough, is pneumonia.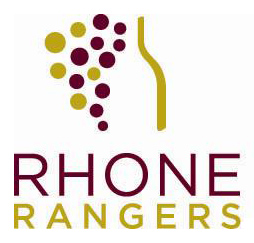 He also made the argument that just about everyone in the room would drink at least a case of wine in the next year. And with the holiday season rapidly approaching, many of us will be stocking up on wines for various parties, gifts, and events. If you are going to invest in a case of wine, why not make it a Syrah? For every case of Syrah you purchase, you could be saving the life of one child.
I tasted a lot of great Syrahs that night. And while I tried to diligently taste them all, some did slip through the cracks. Sincere apologies to the wineries I missed. My standout wines (in no particular order):
Derby Wine Estates 2006 Syrah
Meyer Family Cellars 2005 Mendocino County Syrah
Michael-David Winery 2006 "Earthquake" Syrah
Ridge 2006 Syrah-Viognier
Tablas Creek 2007 Syrah
Tercero Wines 2007 Syrah, Thompson Vineyards
Terre Rouge 2006 DTR Ranch Syrah
Vina Robles 2007 "Syree" Syrah
I found these wines to be the most balanced, ready to drink now or cellar for a few years.
Giving a little extra this holiday season could save a child's life while helping you celebrate with Syrah. A list of the member wineries can be found on the Rhone Rangers website. Cheers!
About the Global Coalition against Child Pneumonia
The Global Coalition against Child Pneumonia was established in April 2009. It seeks to bring focus on pneumonia as a public health issue and to prevent the millions of avoidable deaths from pneumonia that occur each year. The Coalition is grounded in a network of international government, nongovernmental and community-based organizations, research and academic institutions, foundations, and individuals that have united to bring much‐needed attention to pneumonia among donors, policy makers, health care professionals, and the general public.
About the GAVI Alliance
The mission of the GAVI Alliance is to save children's lives and protect people's health by increasing access to immunization in poor countries. The GAVI Campaign mobilizes resources and engages private individuals and organizations in support of GAVI's work.
About the Rhone Rangers
The Rhone Rangers is America's leading non-profit organization dedicated to promoting American Rhône varietal wines. American Rhône-style wines are made from the same grapes that have flourished for centuries in France's Rhône River Valley, and their growing popularity in the United States speaks to their versatility with food, wide range of rich flavors, and to the skills of American winemakers. Its mission is to educate the public on Rhône varietal wine grapes grown in America and to promote the production and enjoyment of these wines, with emphasis on integration into our daily lives. For a wine to qualify as a "Rhone Rangers" wine, the winery must be a member of the organization and 75% of the wine's content must include one or more of the twenty-two traditional Rhône grape varieties as approved by the French government for the wines of the Côtes du Rhône (including Petite Sirah/Durif).