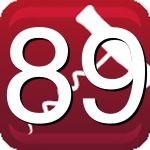 A recent line of wines from Canyon Wind focused on Bordeaux-style blends, Anemoi Boreas shows what Colorado is capable of when it comes to red wines in favorable vintages. Gritty and full of dark berry fruits and blackcurrant, this is a serious wine what is just starting to integrate its oak and nutmeg-like spices. Chocolate, liqueur and savory balsamic notes add to the complexity. Recommended. 89.
WHO: Anemoi Boreas
WHAT: Cabernet Sauvignon (43%), Merlot (21%), Cabernet Franc (21%), Petit Verdot (15%)
WHERE: Grand Valley, CO
WHEN: 2009
HOW MUCH: $40
Print a Shelf-Talker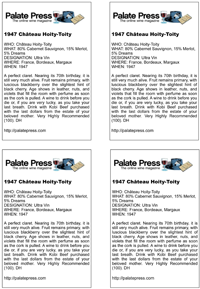 Canyon Wind Cellars offers Palate Press readers a 10% discount on all its wines. Shop Canyon Wind and use promo code PalatePress to get the discount.