Editor's Note
This is the second article in a series about winemakers who are carrying forward tradition, but breaking the mold as entrepreneurs. Read the first part of the series featuring
Taken Wine Company
.
Mike Anderson got "very little pressure" from his parents to step into the family business at Anderson's Conn Valley Vineyards. Friends of his parents and clients of the winery were not so subtle. That outside pressure "happened with enough frequency that when I was applying to colleges, I felt a huge need to get out of the wine world and do something different."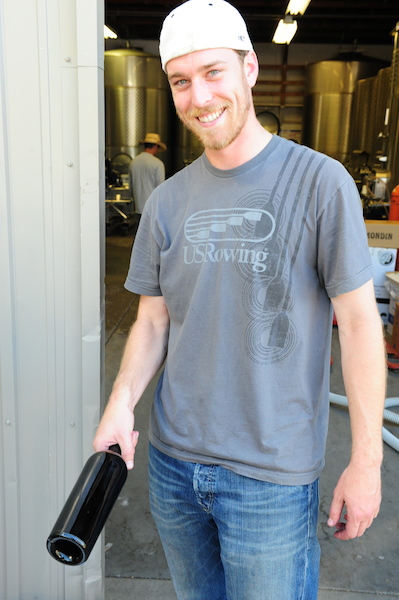 He studied Criminal Justice and Sociology at a college in the Pacific Northwest mainly because the classes were interesting, but after working the tasting room at Raymond Vineyards one summer, and being asked to return after graduation, he found himself back in the industry. He began working harvests and taking classes in viticulture and oenology at Napa Junior College. "After a few semesters of classes, continuing to work in the tasting room and cellar I decided to give winemaking a shot," he added.
After being back in Napa a year and a half he approached his father about returning to Conn Valley for full-time work. Imagine his surprise when his dad refused. "He politely told me I did not have the experience to work at the winery full time but there was always cellar work that needed to be done," said Anderson.
He took what he calls an "internship" at Conn Valley for a few months, but when a full-time marketing role opened up at Boisset Family Estates — Raymond Vineyards' parent company — he took the position and stopped working for his family. "At the time, I wasn't sure why my own family turned me away, but in hindsight it is pretty obvious," he said. "I needed to be able to provide for myself and have the experiences and work ethic to do so, for that I cannot thank my family enough," he added.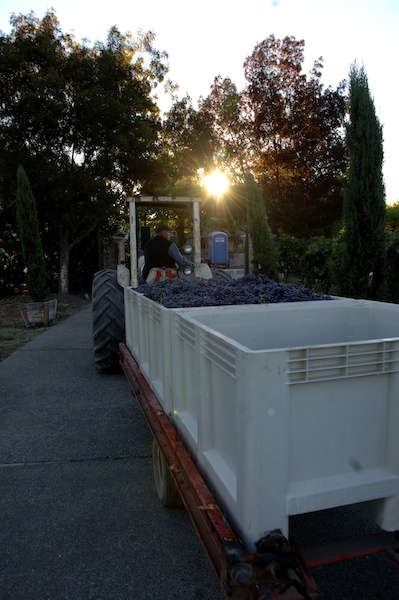 On his own, he found he could spread his wings. At 26 years old Anderson is one of a growing trend of young wine entrepreneurs who have been putting their own stamp on the industry. "After a couple of years between working in cellars, tasting rooms, and wine marketing I decided to give starting my own production a shot," he explained. "In addition, I had moved to a steady desk job and wanted to make sure I had the ability to get my hands dirty every once in a while. I wanted to have an independent project I built from the ground up."
MTGA Wines was born.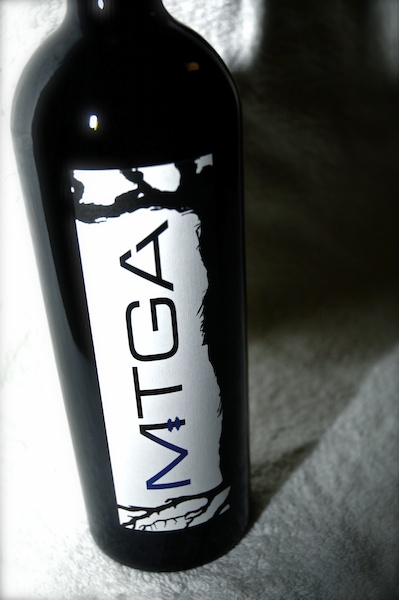 Like the start-up projects of his entrepreneurial counterparts, MTGA Wines distinguishes itself from the traditional Napa Valley label by "countering the norm," as he described it. First, Anderson focused on Merlot. "Merlot is generally not a huge focus for a Napa producer. That honor is normally saved for Cabernet Sauvignon, a Bordeaux-style blend, or Chardonnay," he noted.  And rather than crank out the "big, extracted, sometimes monstrous wines that pack a huge punch" California known for, "I'm trying to bring a bit more finesses back to the table by focusing on the wine's backbone, specifically the acidity, and how to paint a picture for your taste buds by integrating all of the characteristics around the backbone as best as possible," he said.
Furthermore, in the huge market that is Napa Valley, MTGA Wine's production of just 43 cases makes it more artisanal than commercial. Leveraging non-traditional marketing streams, this wine is only available direct to consumer through internet orders or at a few key locations around Napa Valley.  He can boast having met or at least spoken with everyone who has purchased his wine. He calls this, "unparalleled customer service and personal attention" and it is what he attributes his success to. It would seem that Anderson is not even trying to compete with his neighbors. He doesn't have to.
Anderson has found a special recipe for success: his first vintage — a 2010 Merlot — has already sold out and did so "extremely quickly," as he described it, through a combination of viral marketing, an email distribution list, and social media.  The second was bottled in mid-September, and the third vintage is still aging in the barrel. MTGA Wines has not turned a profit — yet. "As with any wine production it takes time to build it up and turn that corner," he says, adding that he expects the company to break even within two years. "Having a day job  [at Boisset Family Estates] to subsidize [the project] has been a necessity."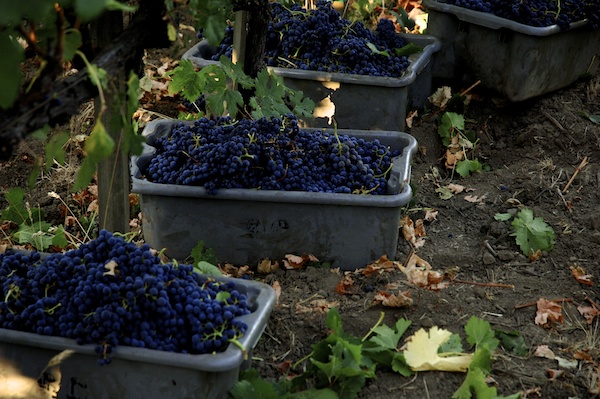 There are plans to grow production. "The Merlot will continue to be the staple red wine and focus moving forward," he said, "but I am looking to add a white wine to the lineup with the 2013 harvest." In terms of production, "MTGA Wines will most likely never be more than 1,000 cases total production and right now it is a mere fraction of that." As for other plans for the business, they are in the works but Anderson is remaining tight lipped.
At the end of the day, Anderson takes satisfaction in "seeing and talking to those who enjoy the wine I make, and watching the production from the beginning of the growing season to the day a wine is bottled: it is a dream coming to fruition." Now that Anderson has gained some experience, is he ready to step back into the family business?
"That I do not know. If that opportunity were to present itself it would no doubt be a hard one to pass up," he said.