Grippy and well-made, this is a nice wine at a great price. Black currant and a touch of earth show on the nose. Blackberry, espresso, and unsweetened chocolate lead on the palate, adding licorice on the mid-palate, which lingers with the chocolate on the finish. Tannins are tight throughout. Drink with flatiron steak. Recommended. 88.
(Wined details below.)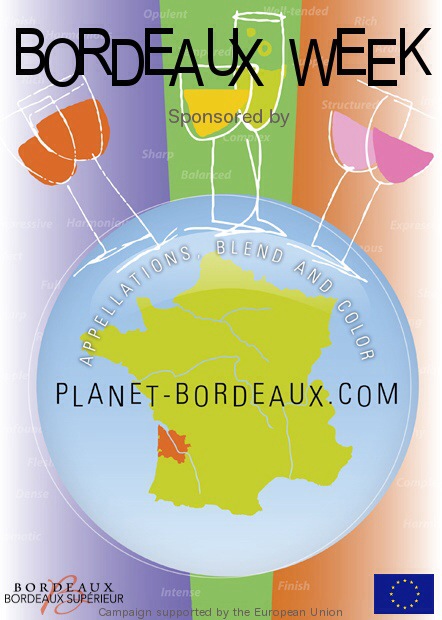 Who: Chateau du Lort
What: Red Bordeaux Blend (65% Merlot, 26% Cabernet Sauvignon, 9% Cabernet Franc)
Where: France, Bordeaux Contrôlée
When: 2009
How Much: $9
A word from Planet Bordeaux, the sponsor of Palate Press Bordeaux Week:

Bonjour!

We invite you to take a journey through the beautiful vineyards of Bordeaux & Bordeaux Supérieur appellations – the heart and soul of Bordeaux. Planet Bordeaux winemakers offer fresh new ways to rediscover & enjoy high quality, terroir-driven, affordable wines from the world's wine capital.