Planning a visit to Italy and its wineries in the next few months? Nice idea! And you're lucky, because in our technological times you do not have to weigh yourself down with paper guides, books, maps, leaflets or brochures.  Everything you need for your journey is in a convenient app for smartphone or tablet.  As an Italian with an iPhone and an iPad, I tried out several of these apps on my own devices and found a couple that are very good.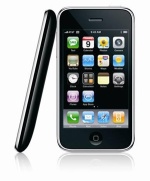 In the digital market there are many apps tagged with keywords like "wine" or "Italy" but very few of them combine the two. Some of the apps are very general; they are good guides for the generic tourist.
Others are quite specific, usually created for one particular winery, hotel, or region. Those are fine if you decide to visit one place, but they are not very helpful if you would rather tour around, and do not have a defined destination—or if you have more than one destination in mind.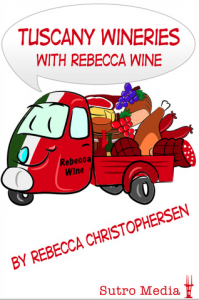 Here is my evaluation of two of the more interesting and comprehensive virtual guides to Italy for enotourists:
Tuscany Wineries with Rebecca Wine ($4.99). No doubt, Tuscany is a favorite destination for wine lovers around the world. If you go to this region and rent a car, this app offers you a selection of the best wineries to visit, with their mapped locations and helpful info like opening hours, winery tours, any fees for tours or tasting, etc. Moreover, it also suggests restaurants, places of interest and towns worth visiting. The app also provides plenty of additional information about native grapes, and some general info about other Italian wine regions.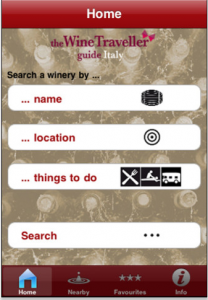 The Wine Traveller/Italy ($4.99) This is the most complete app I found.  In order to learn more about it, I wanted to interview one of its creators. I contacted Massimiliano Rella, the editor of an online journal with the same name as the app, www.thewinetraveller.it . "The app is not merely an electronic version of the magazine, but its natural continuation," he explained to me. "With some colleagues and friends like Elena Benedetti (publisher of Editions Advertising Italy) and Beppe Giuliano (editor of Euposia magazine) we decided to do something new: an app in Italian and English dedicated to the wine tourist.  Not concentrating on wines and on their characteristics (those apps already exist!) but on what a tourist—even a general, non-wine-loving tourist—can see and do in a winery.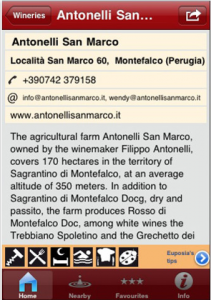 "Few people know that here in Italy there are many wine estates with sport facilities, wine museums, restaurants, art collections, etc. We wanted to catalog all of this to offer Italians—and foreign tourists, in English—a different idea of a vacation with leisure time to spend in wineries where you can do a thousand things."
The app is geo-referenced, easy to use both online and offline, and provides users with information about 1200 Italian wine estates in all regions that, in addition to good wines, offer a lot to enjoy during your free time. This guide is a unique take on what anyone—even non wine-lovers!—can do and see at the best Italian wineries.
Overnight stays? Easy, here are 369 addresses of wineries that offer rooms amongst the vines. Searching for a swimming pool? Here are 142 wineries to dive into, close to the vineyards. Are you in the mood for a cooking lesson? No problem, 48 wineries organize courses of regional and Italian gastronomy. And much more: wineries with spas, camper parking, beauty treatments with wine therapy, wine museums, art and architectural wonders in the wine cellars, and even beautiful locations for weddings and special events. Last but not least, wineries with organic vines.  A true snapshot of Italy in the hands of wine tourists.
---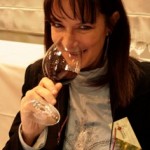 Elisabetta Tosi is a freelance wine journalist and wine blogger. She lives in Valpolicella, where the famous red wines Amarone, Ripasso, and Recioto are produced. Professionally, she serves as a web-consultant for wineries, and in her free time  writes books about Italian wines. She is also a contributor to Vino Pigro.