From across the U.S. you can almost hear the collective exhale of relief by wine retailers. Having adjusted inventories to accommodate the tighter purse strings of wine drinkers, retailers found that while the byword for 2010 was "value," customers began, once again, to feel more comfortable making the extra trip to visit their local wine shop.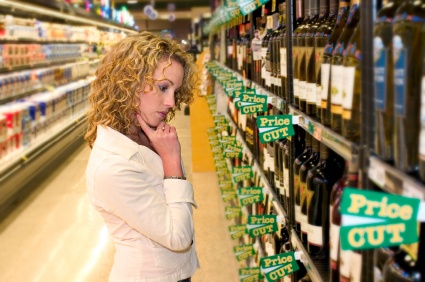 The detailed grocery store sales and wine import data that is expected to be released by research companies Nielson and Gomberg-Fredrikson in the next months will show exactly how well each country and variety managed in this economy. Before those numbers have begun to appear, however, the collective consensus is that 2010 was a much better year than 2009.
"We had a solid year in 2010—certainly better than 2009 and without a doubt, better than 2008," reported Lorena Ascencios, Wine Buyer for Astor Wines & Spirits. "I was most pleased to see customers willing to spend more on a bottle of wine this past year whether it is for a gift or for a party—most people upgraded."
Gary Itkin, Proprietor of Bottlerocket Wines & Spirits agreed. "The two main trends are information and education. The casual wine drinker is more open to, and has more opportunities to sample a wider range of products than ever. And the wines are flat out better. Smart phone apps give the shopper instant price comparisons and product reviews at their fingertips, while they're browsing the shelves, so retailers have to be on their toes as well. There is no excuse for misinformation."
Retailers also agree that Malbec is moving at a break-neck pace out of the store. "Malbec continues to fly off the shelves.  It's easy to forget that this is a grape that most consumers are just beginning to discover. My customers almost always assume Malbec equals Argentina, but I like to use their interest in the grape to introduce them to wines from Cahors and the Loire Valley," said Christy Frank, Proprietor of Frankly Wines.
Italian sparkling wines such as Prosecco and Moscato have found a large and growing fan base. When asked about these wines, Frank replied "Moscato d'Asti has been huge for us, especially among customers in their 20s. [And] Prosecco has been on fire.  We only carry one producer and it's nearly impossible to keep it on the shelf.  Customers like the price, they like the taste—and they like that they can mix it in a cocktail without feeling guilty about the price."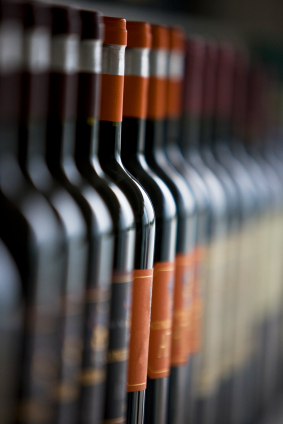 Sweet reds have also come onto the scene. Bob Calamia, Wine Buyer from Binny's Beverage Depot noted, "Sweet reds got more popular last year. They started picking up steam in 2008 and 2009 but last year saw many more choices in the market. Prior to last year most of what was available was Dornfelder and Spätbugunder, but last year saw sweet (and labeled as such) Tempranillo, Shiraz, even Cabernet and Chardonnay. Popular to begin with, Moscato d'Asti is the hottest white wine."
Calamia also indicated that he was seeing some movement at higher price points, "I did see a little bit of a pickup in the high-end items beginning late spring—right around the time the Dow hit 11,000 and while I wouldn't say I was surprised, we could not get enough 2009 Bordeaux first growths. The futures sold out very quickly after the scores came out on the top wines."
Dave Sokolin, President of Sokolin also noted that the high end Bordeaux audience returned for the 2009 vintage. "We felt an overall tone change last summer during the epic 2009 Bordeaux futures campaign where wines were released at prices that were up to double of the last great vintage, 2005. Despite price hikes, we saw plenty of American buying interest in this campaign. And that trend has not stopped."
California wines held their own during the past year, mostly due to impressive recent vintages. Tina Messina, Proprietor of The Wine Connextion (formerly Messina's Liquors) saw people continuing to turn to Napa Cabernet. "2007 is hailed as one of the best years in California Cabernets and compared to the newer wines, it is quite old school. The best thing is that they seem to have all the perfect flavors of your favorite Cab, including rich plum and cherry fruit, vanilla, and mocha tones, and they have great aging potential."
While there is no question that 2010 is viewed as a step out of the recession, Stephen Spiller, proprietor of Blue Streak Wines & Spirits had some cautionary words, "People are still worried about their bank accounts and are looking for wines that over-deliver. We had a great year last year, but the only way to continue is to keep finding great wines at prices people can afford and to educate the average wine drinker on the most interesting wines that are available in 2011."
The industry will be tracking these trends carefully, hoping to report a significant increase for the year by the time the books close on 2011.
---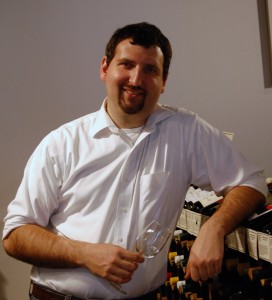 Rob started in the wine business by working in public relations for several wine producing countries image campaigns. Having completed the Viticulture and Vinification certificate at the American Sommelier Association and the Wine & Spirits Education Trust Level 3, Rob is now the Manager and Wine Buyer at Blue Streak Wines & Spirits.