Wölffer Estate Vineyard was very generous, with the contribution of an entire case of their flagship Fatalis Fatum 2006. The retail value is $480.00.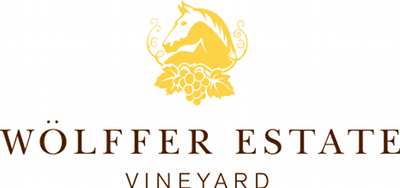 Technical information:
42.0% Merlot from our oldest Merlot vines planted in 1990 with a low yield of 1.5 tons/acre. 29.0% Cabernet Franc planted in 1991 with a yield of 1.9 tons/acre.
After the detailed selection process on a sorting-table, the lots were fermented separately. The Merlot was fermented in a 6000 liter upright French oak tank, the Cabernet Sauvignon and Cabernet Franc in stainless steel and the Barbera in a 1 ton bin. They fermented at a peak temperature of 86° with a total maceration of 22 to 26 days. The pump-overs and punch-downs were done very meticulously 3 times a day (every 8 hr) during the peak of fermentation. The wine was then gently pressed, and the press fraction >1.1 Bar was separated. After 7 days it went straight into French Barriques (90 % new oak). Malolactic fermentation finished 100%.
Opening bid is $240.00. Minimum bid increment $20.00.
[How it works- Each auction lot will get its own post. As soon as it gets its own post, the auction is live. Once a bit of time has passed, and people really know about Wine for Haiti, lots will go live AND HOT. Every item will got "hot" if bidding reaches retail value.  Once hot, each lot is on a 24-hour cycle, ending at 10:00 p.m. Eastern Time. If a lot goes a full 24 hours, from 10:00 p.m. to 10:00 p.m., without a new bid, the last bid in the comments wins. If we get into a bidding war, with the same people going back and forth, one day at a time, we will post something in the comments of that Auction Lot and schedule a time to bid to the death, at a time mutually agreeable to everybody involved.]
For more auction Wine for Haiti auction items, please see the Wine for Haiti Auction Catalogue.