Never one to mince words, W. Blake Gray visited South Africa this year and in this and a companion piece on his own site, explored the effect of wind on terroir and wondered how much progress has been made in South African wine post-apartheid.
South Africa makes 4.2% of the world's wine. But in the U.S., its wine world is a dark continent.
You see some under-$10 South African wines, but I have never seen a South African wine over $30 in a California restaurant. I'm not sure I've seen one in a store, either. In Manhattan you can see these wines, but elsewhere, the world's 7th largest wine producer might as well be Moldova or Azerbaijan.
There are some terrific, sommelier-friendly wines being made in South Africa, though, and you can find them on Wine Searcher, if not your local wine shop. The reason for their obscurity is that, with the arguable exception of Australia, South Africa is our least understood fine-wine country.
Yet there are great reasons to add South African wine to your cellar and your mental rotation: like all the best fine-wine regions, South Africa can give you some things you can't get anywhere else.
Its obscurity in the U.S. is partly intentional: South Africa has concentrated on the U.K. market. In 2008 nearly a third of its exports went to the U.K., and only 5% to the U.S. Wineries finally realized it's hard to convince Brits to spend more than £5 on a bottle of wine; exports to the U.S. nearly doubled over the next five years. But South Africa is still only our 9th largest importer, sending us just one-tenth of the wine we get from Chile – which is only 6th on the list, according to Nielsen.
Largely, though, our lack of familiarity with South Africa is because it's unique: in climate, economy and  history.
It's a country famous for hot weather – I spent an early spring day at a safari park at 104 degrees Fahrenheit – but its best wines are cool-climate.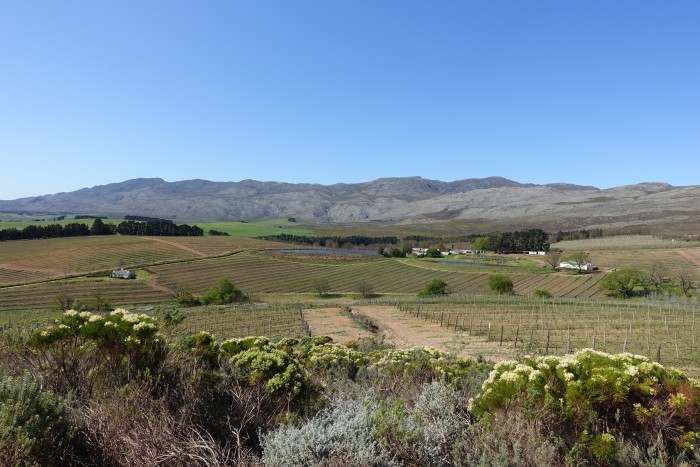 Temperatures don't tell the whole story, because South Africa's wine regions are swept by strong winds from the oceans on either side. Unlike just about everywhere else in the world, some South African wine regions have their highest temperature of the day at 11:30 a.m., before the wind blows in from Antarctica. Vineyards have to be planted relative to the wind, not the sun.
"There's no other country in the world that is so dominated by wind as South Africa," says Bruce Jack, Flagstone Winery founder and winemaker. "Our wind is a factor that we need to embrace, because you can't fight it. The vine takes a lot of energy growing straight up. It's getting battered by wind all the time. It concentrates its energy on making small berries."
You might look at pictures of zebra paté (I bought some) and think South Africa is a country for ripe red wines. There are certainly plenty of red wines made. The white population loves meat and eats it at  every meal: beef, pork, buffalo, wildebeest, springbok, you name it. Moreover, South African cooking is very basic, as people like to barbecue ("braai") their meat without a lot of spices or subtlety. It cries out for red wine, and the industry delivers.
But there's a reason the abhorrent variety called Pinotage became omnipresent: Most of the Western Cape, where all of South Africa's wine industry is concentrated, is not really a great place to grow red grapes to make full-bodied wines.
No doubt South Africans would love some powerful Napa style Cabernets, the kind sommeliers hate-pour, if their wineries could make them. But they can't. Cabs and even some Merlots tend to have an herbaceousness. While it's popular to say they're made for the European palate, I think they're made because that's what the land gives. They're also not what the country does best.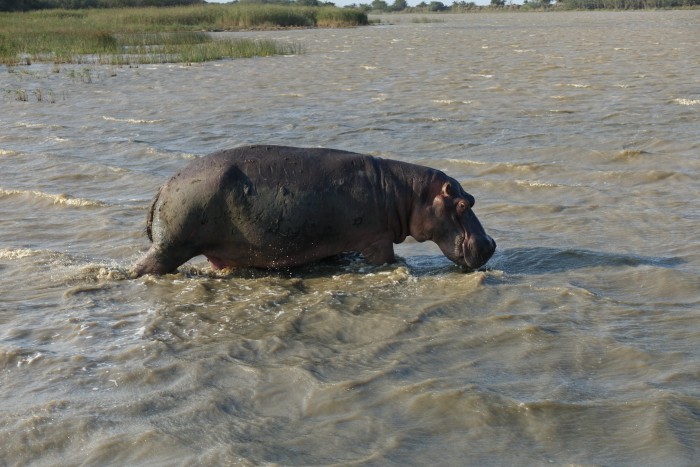 I had some very good red wines in South Africa. All were light-bodied but not lightly flavored: mostly Rhône-style reds like Syrah and Cinsault, and also some Pinot Noirs. Some were from Swartland, where a generation of young winemakers, including some Americans, is picking earlier than traditionally and has the attention of the British press. Others were from cooler areas better known for white wines, such as Cape Agulhas and Hemel-en-Aarde.
These are the wines I would recommend going out of one's way to buy:
Mullineux Syrahs, especially the single-vineyard "Schist," made by California native Andrea Mullineux
Craven Favre Vineyard Pinot Noir and Syrah. Both wines are under 12% alcohol, lively, pretty and complex. They're made by Mick & Jeanine Craven, who used to work at Wind Gap in California
Sijnn Cape Agulhas Syrah, pretty but with an underlying savory chalkiness
AA Badenhorst Swartland Cinsault, so delicate, just 12% alcohol
Testalonga "El Bandito" blend, pretty and floral, with delightful cherry fruit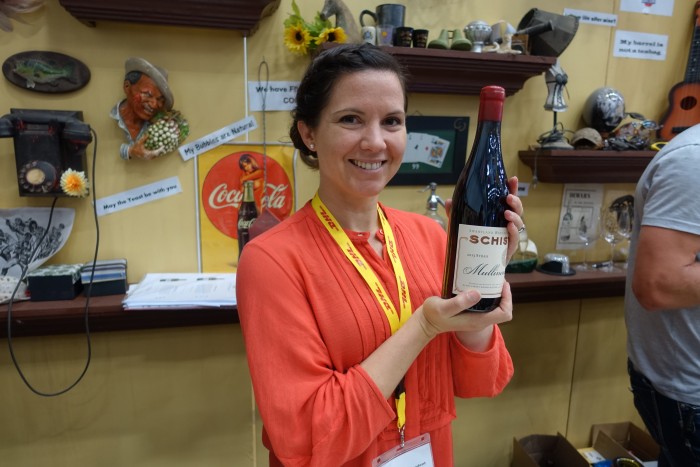 However, when I spent a few weeks in South Africa on vacation, touring much of the country, I rarely drank red wine and didn't enjoy it when I did. Certain small production reds might be at the pinnacle of South African winemaking, but far and away the most consistent quality comes from the whites.
Here, history is a blessing and a curse. Fortunately there is no white equivalent of Pinotage. The workhorse grape of the pre-apartheid years was Chenin Blanc. Therefore most of the oldest vines in South Africa are Chenin Blanc, and some yield exceptional wines at surprisingly reasonable prices, such as: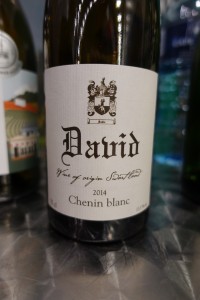 Mullineux "Granite" Swartland Chenin Blanc, earthy and minerally and as good as any Vouvray I've ever had, and David Swartland Chenin Blanc, lean and minerally, so flavorful for a wine of such light body
However, South African oenophiles are a little bored with crisp, minerally, expressive Chenin Blanc. It was their parents' wine. I went to a Chenin Blanc party where top producers poured the most expensive Chenin Blancs in the country: wines local critics love. Most were overoaked, because French oak barrels are a new toy that South Africa didn't have to play with for years.
Once you start putting heavy toast on Chenin Blanc, you might as well drink Chardonnay, and in fact some terrific Chardonnays are coming out of the chilly Hemel-en-Aarde region. The best –and most expensive – wine I drank away from a winery or event was a 2013 Ataraxia Chardonnay, less than $30 despite the high markup at a luxury safari park. It was elegant and complex, with great length, and the bottle emptied at a rate that surprised me. I also loved La Vierge "Jezebelle" Chardonnay, which had great density of flavor without richness, and is in the same price range. These are like getting premier cru Burgundy at prices unseen there in years.
In fact, the most expensive wine I saw outside wine country, locked up behind the counter at a Nielsprut wine shop, was less than $40. That won't be the case in the U.S., and not just because of import costs. A number of Americans are investing in South Africa in a big way: famously Charles Banks, but also Jackson Family Wines, which is collaborating with local winery Graham Beck to make 1000 cases of a terrific, intensely savory Chardonnay called Capensis. Most of that will make its way to the U.S. and it'll cost $70 or so when it does.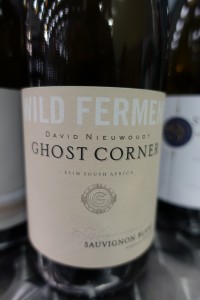 My go-to wine ultimately became Sauvignon Blanc and white blends based on it. Yes, many were just high-quality affordable whites, but the Sauvignon Blancs from the Cape Agulhas area, in the country's southern tip, are unique products of terroir. They have expressive intensity without the herbaceousness of New Zealand. Ghost Corner Wild Ferment Sauvignon Blanc is terrific, opening with tropical fruit and finishing minerally.
I pondered why American sommeliers currently don't think to put South African wines on their lists, and I wonder if even Parker-wine haters have been affected by the absence of 98-point scores. Only one dry wine (a white blend) has ever scored as high as 97 in the Wine Advocate. More balance-oriented British critics like Tim Atkin write intelligently about South African wine, but I don't know if that has any impact on these shores.
Another problem is that the only truly signature variety, Pinotage, simply isn't very good. If you want to drink fine Syrah or Chardonnay or Pinot Noir or Sauvignon Blanc, or even Chenin Blanc, you have other options. I believe South Africa makes its own unique contributions of windy terroir on all these varieties, but convincing drinkers to drop $30 to find out takes some work.
There is also the weight of history. I'm going to explore race and wine in South Africa on my blog because I won't ask anyone else to publish my thoughts, so I'm not going to take up the issue in detail here. But I think it is on people's minds: that all the very best wines come from the white minority, and while I'm sure sommeliers would like to support some of the 31 black-owned wineries, they aren't yet major players.
All of this said, South African wine is incredible value, both at the $9 level – where Portugal is about the only country in the world that can also give you such good wines of terroir – and at the higher end. And the best winemakers are young, so the wines are only going to get more interesting. South African wine may have been a dark continent, but now it's all about light. And wind.