There is a place in Northern Italy where all the producers are required to make only high quality wines, because there is such a small area for vineyards. This place is Carso, in the Friuli region. Wild and hostile, it forces farmers to exert their maximum effort if they want to work the land.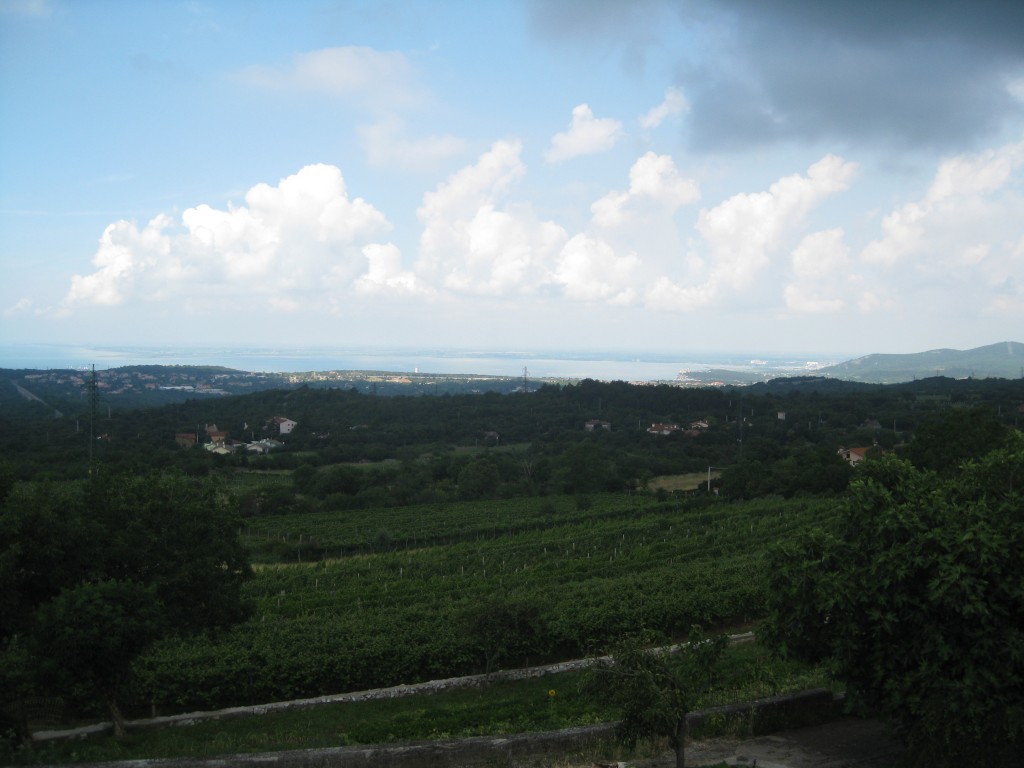 This is a region of great contrasts. The sea is not far away, and it creates a Mediterranean climate in coastal areas. Further inland, the climate  is  continental, with hot summers and freezing winters, swept by the gusty bora winds.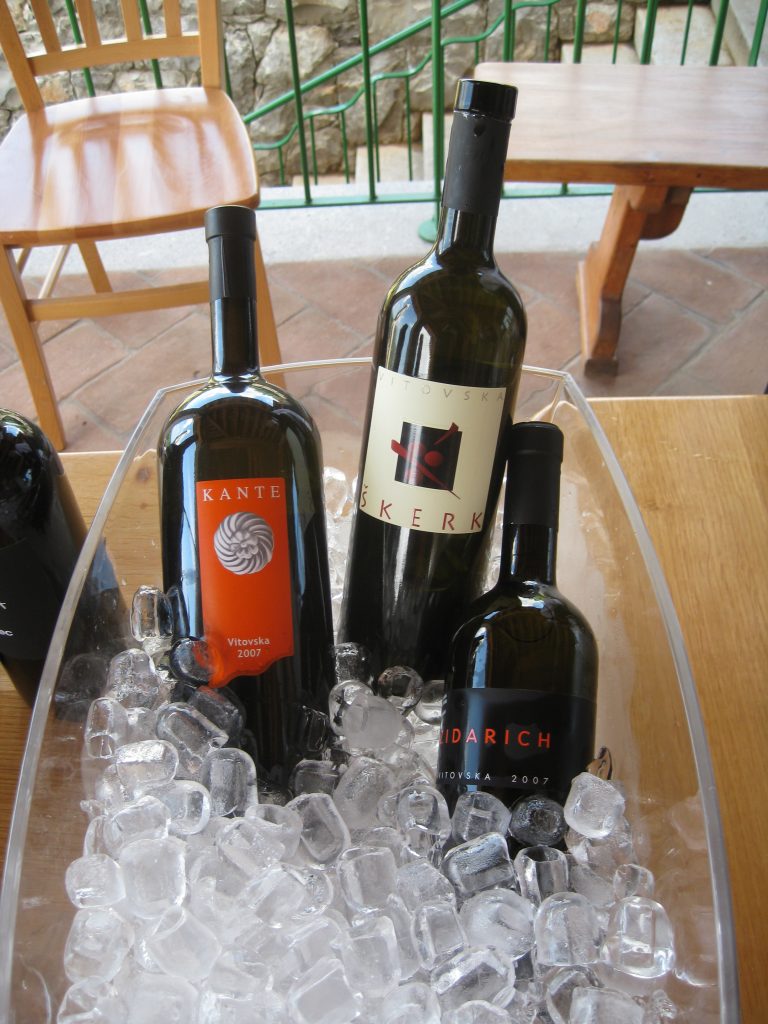 Carso is beautiful, but everywhere around you see only rocks, white rocks, sometimes big holes in the red earth (the infamous sinkholes) and … clear, pure air. However, only here, and in neighboring Slovenia, do we find a grape native to Slovenia: vitovska. (In Slovenia its name is vitovska grganja.) The grape's history has been lost in the mists of time.  All we know is that its current characteristics are the result of centuries of adaptation and natural selection. Vitovska can withstand the cold bora wind, and summer heat that burns the rocks of Carso and its terracotta soils.
I like to call it the "grape of light." The wine seems to reflect the brilliant sunlight on the white rocks of Carso, and its clean and crystalline atmosphere.
Vitovska's bunches have a pyramidal shape, and its berries are quite green. The pulp is juicy, but the flavor is fairly neutral.
The young Vitovska wine is born of this land: dry, crisp, bright in the glass. However, it's not necessary to drink Vitovska only when young and fresh, as is the case with many white wines. This is also a white wine that stands up to the challenge of time.
I first experienced this one evening at the home of a very famous Carso producer, an original character named Edi Kante. His winery is entirely carved into rock, up to 15 meters underground. There I tasted some vintage Vitovska wines from the 1990s and found them unexpectedly lively and exciting. Having lost the fruity character of youth, they had acquired maturity, and a mineral personality.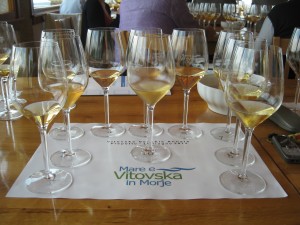 The next day, I went to a tasting of older vintages held at the winery of another nearby producer, Benjamin Zidarich, at the "Sea and Vitovska" event, in June of this year. The wines were vintages ranging from 1990 to 2004, produced by various wineries. In all the wines, I found the unmistakable character of this land: the sea salt, the dry wind, the sun's heat.
Here my tasting notes for a few of the older vintage Vitovksa wines:
Az.Cotar, Vitovska 2004: from Slovenia, an organic Vitovska. Yellow with shades of orange. Unfiltered, fermented with only natural yeasts and aged in neutral oak barrels. Aromas of yellow fruit jello, citrus, candied orange peel and bitter herbs, chamomile, ripe yellow apple. Dry and very minerally on the palate, finishing with herbs.
Az.Milic, Vitovska 2002: one of the less-intense yellow wines here, with green hues. Aromas reminiscent of flint, stone shattered by the sparks of friction. In the mouth, however, juicy, with hints of herbs and a hint of white flowers.
Az.Edi Kante, Vitovska 1997: The colour is yellow with shades of green, the aromas of iodine and salt, stones and herbs, but also of white flowers. A superb "old" wine with length and elegance—and unexpected drinkability.
---
Elisabetta Tosi is a freelance wine journalist and wine blogger. She lives in Valpolicella, where the famous red wines Amarone, Ripasso, and Recioto are produced. Professionally, she serves as a web-consultant for wineries, and in her free time  writes books about Italian wines. She is also a contributor to Vino Pigro.