$232,692. On October 29, 2010, a lot of three bottles of 1869 Châteaux Lafite-Rothschild moved across the auction table at Sotheby's in Hong Kong. When the hammer fell, the total price for the lot was a staggering $698,076. This means that each individual bottle carried a record-setting price tag of $232,692.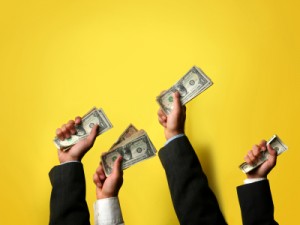 Even if you've never actually attended a live wine auction in person, you've likely seen them in movies and soap operas. They are right behind yacht parties and private jets as symbols of a life of privilege and opulence and requisite set pieces for any story about the ber-rich. But there is more to wine auctions than just glitz and glamour. And sometimes wine auctions can actually be a budget solution for every type of wine aficionado.
For perhaps almost as long as humans have been coveting their neighbor's property, there have been auctions, dating back to Greek and Roman times. But it was on Sept. 7, 1769 when a shrewd, slightly flamboyant and socially charismatic gentleman hosted his (and arguably the world's) first recorded wine-only auction, held in the Pall Mall District of London. The gentleman was James Christie, and the world of international wine auctions, as we know them, was born.
Times have obviously changed since that event, when "The Specious Orator" was offering his "high Flavour'd Claret" to the highest bidder. For one thing, London is no longer the epicenter of the wine auction world. These days, the UK capital trails in third place behind New York and Hong Kong: The ravenous Asian wine market that has grown bigger than New York and London combined. Wine prices are soaring (and moving steadily upward), and the Asian appetite for wine—particularly big-name reds—appears to be insatiable. According to a March report by Citigroup Inc, in the past five years China has doubled its total wine consumption. Red wine accounts for 75 percent of the demand.
With new auction houses popping up all over the world, competition is increasingly fierce, and insiders are not only aware of the luxury cache and the white-hot heat surrounding live auctions, they actively stoke the fire. Each lot sold at live auction is cherry-picked to turn heads and skip heartbeats. Amanda Keston, an auctioneer and Director of Client Services for Spectrum Wine Auctions says that US buyers and Hong Kong buyers buy different things, and lots are emphasized accordingly. "We know where to focus," she says. Duncan Sterling, assistant vice-president and head of New York auctions at Sotheby's, says that wine isn't price-sensitive to season. But, he says, "some large single-owner collections worth $3,000,000 or more on the low estimate go to Hong Kong."
If auctions have seen astronomical changes over the years, wine sales are in the middle of a watershed moment. The Internet has swept the world of wine auctions almost as much as it's changed the rest of human enterprise. Online auctions are an increasingly popular way for anyone with a computer, a hankering for grape juice and an adrenaline rush, and the legal right in their state to have wines shipped to them, to bid on their favorite bottles.
Online auction houses like Acker Merrall & Condit, Spectrum Wine Auctions and WineBid have seen enormous growth, especially over the past six months, and many live auction clients are shopping both mediums now.
If live auctions are all about the show, online auctions are about value. Keston describes online auctions as an opportunity: "[Online wine auctions are] best for a consignor who wants to get rid of his entire cellar. It's also great for the buyer because it's an opportunity for them to buy something that isn't a whole case – or if the import labels are mismatched, it's okay. You can find things that are a little bit more boutique, a little more interesting. There's something for everybody." Dan Rhodes, a wine specialist at Spectrum, points out that many retailers don't even carry aged wine anymore, so anyone looking to get their hands on a particular bottle might find it worth their while to search online.
Oenophiles are also shopping Internet auctions for bargains on the lesser-growths from the regions that incite live auction feeding frenzies. Rhodes explains, "The best values tend to be lesser Bordeaux from great vintages. Lesser Bordeaux are great wines, and they never appreciate the same way as first growth or super second growths will. Often you can get them at or less than their original release price."
But even with the popularity of internet auctions, it's unlikely that live auctions will ever be entirely replaced. Rhodes points out that there will always be trophy hunters, and people want to participate in the excitement of landing a truly special prize. "There is a beauty in live auctions," says Keston. "Live auctions are such a fun and exciting event, I hope they never go away. You'll see more and more online. But it would be like that song that came out when MTV started—'Video Killed the Radio Star.' I hope that never happens here."
---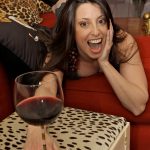 Arianna snacks, sups, sips and swallows – and lives to write about it. Always hungry for food adventures, she stays thirsty for wine and the occasional quality cocktail, as well. When she isn't buried in her laptop or chasing after a food truck, she's taking her son on adventures across Los Angeles and opening his mind to the amazing beauty of the world, its people, and the universality of coming together over a good meal. You can read more about her delicious escapades at GrapeSmart.net, MutineerMagazine.com, FoodTruckTimes.com and other assorted fine websites.