Standing in a Kendall-Jackson vineyard, new-man-on-the-job 'Jake' looks a bit nonplussed as he's handed an English-Spanish dictionary to help him communicate with fellow crew members who speak Spanish only.
It would be an interesting moment under any scenario, but it's particularly significant in this case because 'Jake' is not the Texas grocery store manager contemplating a career change that the team believes him to be. He's actually Rick Tigner, president of Kendall-Jackson Wine Estates, working incognito on the popular reality TV show "Undercover Boss."
The episode, which premieres Jan. 29, is a groundbreaker on a couple of fronts. It's the first time the CBS show has focused on an alcoholic beverage company and it means viewers get to see wine as part of everyday life, rather than the usual dichotomy in which wine either is shown in the rosy glow of romance or as the road to ruin. And it's equally rare for a major wine company to put its day-to-day dealings under such a public microscope, especially in the populist milieu of reality TV—there were quite a few meetings before KJ decided to take the plunge.
"My thought was the positives will outweigh the negatives," Tigner said at a screening of the show held for journalists in San Francisco. "When you're that exposed you're always a little nervous. There were naysayers."
It helped that the project, which has been in the works for a year, got a "thumbs up" from company founder Jess Jackson.
Jackson died last year, right around the time the episode was being filmed. So for Tigner, the experience was a chance for him to get a fresh perspective on the 5-million-case ($500 million a year) company, which has not escaped unscathed from the economic downturn, laying off some employees and freezing 401K plans.
"All the eyes of the company are watching to see if I'm going to be able to fill Jess Jackson's boots," Tigner says as the show begins.
Tigner went into the project full throttle. He cut his stylish silver hair very short, dyed it brown, grew an impressive  crop of facial hair, turned his blue eyes brown with contact lenses and even went so far as to get braces, creating a virtually impenetrable disguise.
If he was doing it over again he might skip the braces. Not comfortable.
To explain away the cameras, employees were told that 'Jake" was appearing on a reality show about people considering a mid-life career change. You might think that after three seasons of "Undercover Boss" workers would realize something's up when confronted with a new employee and a camera crew, but apparently not.
In his introduction to viewers, Tigner, who has been with KJ for 20 years, is surprisingly candid, tearing up at points as he talks about his ne'er-do-well father and how Jackson "kind of filled that void." He also opens up about the challenges faced by his wife, Wendy, who has Parkinson's disease.
Tigner's first task is counting clusters on vines for crop estimation, which is where he confronts the realities of working in an industry where managers often speak only English and workers speak only Spanish. It's not that he wasn't aware of this before, after all, he's often accompanied by a translator in his official capacities, but seeing it play out firsthand is different.  "We've got to close that gap," he realizes.
Part of the show's appeal is watching executives fumble through the day-to-day grind of working stiffs and this episode does not fail to deliver. Tigner sweats and pants as he runs up and down the vineyard. He's slow and he knocks a few clusters to the ground—the equivalent of tossing money in the trash. "If he was going to work out in the field, he'd really have to pick up the pace," says the young woman managing the team.
In another segment, Tigner has an "I Love Lucy" moment as a bottling line gets away from him. For parts of the show, Tigner says he deliberately played dumb, not wanting to blow his cover by showing wine expertise. But his battle with the bottles was no put-on.  "I tried like crazy to put those bottles in that box," he says.
Over the course of the show, Tigner works with a 20-year-employee who is an ace at running a mobile bottling unit but feels unappreciated, and a woman who's doing a great job in the tasting room but does not qualify for health benefits for herself and her three children even though she's working 38 hours or so a week. And he meets an f-bomb spewing truck driver who doesn't exactly display a winning work attitude.
Does Tigner emerge from the episode a smarter, more tuned-in boss? Does he try to fix some of the problems he encountered? Have you ever watched an episode of this show?
This is not the company's first time trying something different. A few years ago they ran an Internet competition to find a social media director for the Murphy-Goode Winery. The effort ran into a bit of a firestorm when it transpired that the hiring decision wasn't influenced by the number of Internet votes cast for various candidates. Still, the campaign generated huge publicity for the company and signaled a willingness to try something new.
"A lot of wine companies spend a lot of their time, the majority of their time, talking to existing customers through existing channels—they go through the same magazines, they talk to the same channels," says Tigner. "Going out into the broad spectrum of CBS television, it lets us touch a wider audience. You have frequent wine consumers and then you have infrequent wine consumers, right? Well, this touches upwards of 20 million people who may or may not drink wine on a regular basis. It gives exposure to not only Kendall-Jackson, but also wine in general."
The Kendall-Jackson episode of Undercover Boss, airs at 8 p.m. Eastern and Pacific, 7 p.m. Central on Sunday, Jan. 29.  Drinking KJ's famous chardonnay while watching optional.
---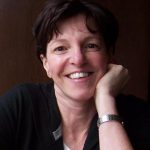 Michelle Locke is a freelance lifestyles writer based in the San Francisco Bay area. She blogs at Vinecdote.