The PlumpJack Group, the San Francisco-based hospitality organization that owns wineries, restaurants, boutiques and hotels, got its start in Napa Valley in 1995 with the purchase of Villa Mt. Eden in Oakville and the vines that went with it.  They re-named the winery PlumpJack after a Shakespearean character known for his merriment and also the name used by partners Gavin Newsom and Gordon Getty in 1992 when they opened their first joint enterprise, the PlumpJack wine shop, in the Marina district of San Francisco.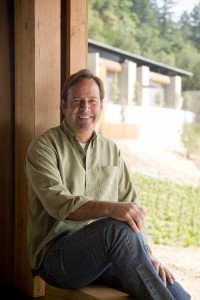 In 1999, Newsom and Getty were joined by John Conover, a wine industry veteran who was brought on board to help manage properties.  In 2005, the three opened a second winery, Cade, on Howell Mountain, and in 2012 added a third winery property when they bought Steltzner Vineyards in Stags Leap.  They renamed it Odette.
Many wine producers in Napa Valley have estate vineyards adjacent to their wineries but also own, or have access to, other highly regarded vineyards whose grapes they process back at the estate winery, often as unblended single-vineyard wines.  But as the PlumpJack properties expanded beyond PlumpJack winery, building a new estate at Cade and buying an existing one with Odette, the partners decided to do something somewhat unusual in California – have a winery and a winemaker for each estate they owned, although the three properties are only about a half-hour's drive apart even in Napa harvest traffic, an insignificant distance in an era of refrigerated transportation.
I first met John Conover at a lunch at Landmarc restaurant in New York in 2009, then last spring I had a chance to talk with him in more depth at Odette shortly after the reconstructed winery was completed.  There, he introduced me to the Odette winemaker, Jeff Owens.  "Jeff makes the wine at Odette and dictates the vineyard projects here, as does Danielle (Cyrot) at Cade and Aaron (Miller) at PlumpJack," Conover explained.  "We don't have a house palate, and there's no recipe for winemaking."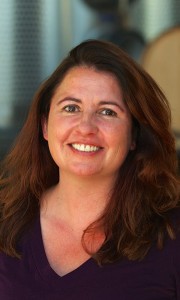 But Conover says formal and informal interaction among the three is fostered.  "We all have very collegial relations," he says.  "We get together every Friday to discuss resources and to drink each other's wines."  Cabernet Sauvignon is the reigning variety at each of the three estates, and Cade and Odette are being farmed organically.  Although much of the production comes from estate vineyards, grapes are also purchased from other Napa Valley growers.
The basic PlumpJack philosophy on purchasing properties is fairly straightforward – find a new vineyard site or an existing winery with singular estate potential, as the French might define it. "We can't build a terroir, so what we are looking for is a stand-alone vineyard," Conover says.  "Some vineyards are great for use in blends," he continues, and PlumpJack, Cade and Odette all purchase grapes from these vineyards for their non-estate wines.   But, at the moment, PlumpJack isn't interested in searching for any such properties as adjuncts for making their own blended wines.
In fact, PlumpJack's search process thus far has hardly been a "process" at all.  Conover says he first heard about what was to become the Cade estate when someone at his neighborhood barbecue told him about this superior property on Howell Mountain.  With Steltzner, an estate planner gave him the tip that the property was coming to the market.  "Everything happened in a very organic way," he said.
Still, weren't Conover and his partners tempted to just use the PlumpJack winery when they planted grapes on Howell Mountain?   And perhaps just label wines from there "PlumpJack Cade Vineyard?"  After all, building a new winery is a huge expense – "about a $50 million investment," Conover says.  But he also says there was little choice with Cade.  "We were at 12,500 cases of wine capacity at PlumpJack, so there was no other option," he says, adding, "It was six years of work at Cade before we had one bottle to sell."
Conover also did not want a situation where one winery is used to make wine for more than one estate because one property is usually given priority on the schedule during harvest or other times of congestion while the others wait.  "I didn't want it to come to having to make that choice," he says.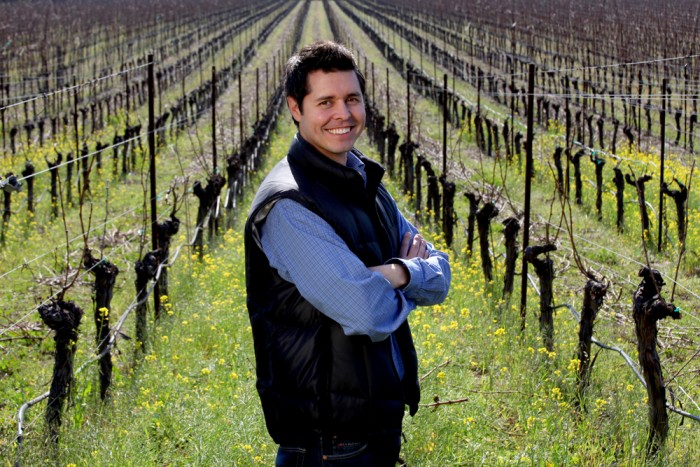 There is another PlumpJack principle that may sound somewhat superficial, but is nonetheless of importance and interest.  When Robert Mondavi, Pine Ridge, William Hill, Louis Martini, Raymond and a few dozen other independents sold to conglomerates, their brand names – generally the name of the founder – were purchased by their new owners, all of whom still continued to use them.  PlumpJack choose not to cash in on any existing brand equity Villa Mount Eden and Steltzner might have brought with them, but instead gave each of the purchased wineries a new name to go with its new life, building brand equity from the ground up.
Now, in light of the PlumpJack timetable for purchasing the three existing estates, might it be time soon for another PlumpJack acquisition, perhaps one in the valley's western mountains, as Cade, Odette and PlumpJack are all located on the valley's East Side?
"We are actively looking right now," Conover admits, but he wants any such property to come up "organically" rather than through an organized search.  And what about expanding to Sonoma?  "Right now, we'll stick to Napa," he says.  "That's what we know."
And please notify the guys who build wineries.