The region of Roussillon falls clearly within the borders of France. It is also regularly amalgamated with its neighboring region, in the denomination of Languedoc-Roussillon. However, the area really has a story that is entirely its own. The windswept, hot, dry slopes that rise out of the crystal blue Mediterranean Sea harbor a culture that has more in common with Spain's Catalonia than with the rest of France. The soils and climate are more reminiscent of Priorat, which lies just south of the Pyrenees Mountains from Roussillon, rather than the rest of the Languedoc.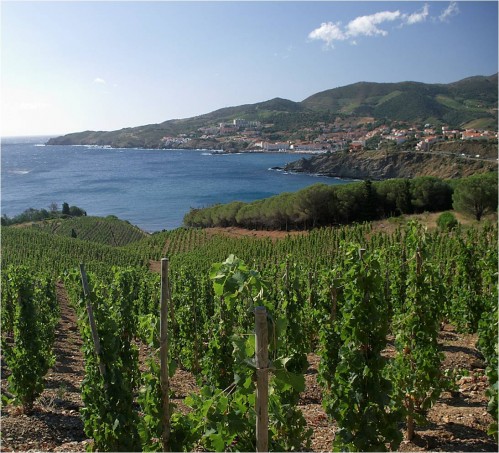 As far as reputation goes, the wines from Roussillon are similar to the wines of California's Central Valley, sharing little of the prestige that have befallen the Languedoc or, even more, the nearby Rhône regions over the last few decades. Much of France has known these wines as inexpensive, plonky, every day drinkers. For decades the region was kept alive on the reputation of their fortified wines from Maury or Banyuls, with the dry wines lacking distinction and falling far behind the quality and recognition the rest of the Languedoc was receiving.

The vines that constitute the Roussillon include grenache, syrah, carignan, mourvèdre, cinsault, lladoner, grenache blanc, grenache gris, roussanne, and marsanne. And the vines are old. 50 year-old vines are common, 80 year-old vines are not uncommon, and 100 year-old vines are discoverable.
Across the board the dry, windy climate of the Roussillon allows these old vines to produce fruit at very low yields, and with very powerful concentration. On top of this, the Roussillon boasts an amazing diversity of soil types and exposures in which these old vines are already established. The possibilities of this region, combined with low demand for the land, created a situation in the early part of this century, for outsiders to buy up inexpensive land and try to make something amazing out of a neglected land filled with opportunity. With a handful of local families who have worked this area for generations, these vignerons are vigorously working to change the reputation of the region, and expose the potential of these forgotten vines. And they are doing so with much success.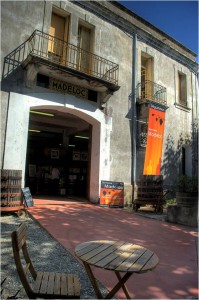 Introducing several vignerons from the Roussillon to an attentive crowd at this year's Hospice du Rhône, in Paso Robles, California, sommelier and wine writer Patrick Comiskey indicated, "these producers take the right to their own expectations." The majority of them followed the lead of local Gérard Gauby, who turned his family's Domaine Gauby around in the 1990s and has been a pioneer in proving what sustainable techniques and care in the vineyard, combined with clean and careful production in the cellar do to highlight the unique terroir and style of the Roussillon. What results are wines that, while made of grapes found elsewhere around the region, are entirely unique. These are not the spicy, meaty, almost rustic wines of the Côtes du Rhône. Instead they are intensely rich and powerful wines brimming with herbal and mineral streaks, but also a freshness that is almost palpable.
The region has now attracted a wide mix of outsiders that have made it an eclectic and diverse group of producers, doing exciting things. In 2001, Marjorie Gallet moved from the Northern Rhône to the Roussillon simply because land was affordable, and this 23 year old woman wanted to start a serious winery. Ten years later she is succeeding, although not without years of learning to work the vines and terroir of the region—and spending more time traveling and educating consumers on the Roussillon than she might like. Her Domaine Le Roc des Anges 1903 is made entirely of carignan, has a deep nose of plum and flowers, and a very bright and fresh profile with an earthy, spicy finish that goes on and on. It is a classic example of the wines of Roussillon, and from vines that over 100 years old. Part advocate, part pioneer, and full-time winemaker Gallet is one of many who are working to make the dreams of this region come true.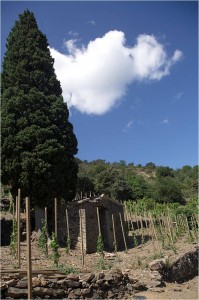 With investors coming from around the world (Dave Phinney of Orin Swift Cellars in Napa has recently released his first wine from his purchased land in Maury) the reputation is changing. Consumers can now find high quality examples of Roussillon wines throughout the United States, and should feel comfortable knowing they will find carefully crafted wines of quality when purchasing. Producers to look out for include Domaine Le Roc de Anges, Domaine Madeloc, Domaine Thunevin-Calvet, Le Clos des Fées, and Domaine Gauby.
Wines are labeled (in increasing order of importance) Côtes du Roussillon, Cotes du Roussillon Village, or the specific name of the village in which they were produced—like Maury, Collioure, or Banyuls. There are also vin de pays wines of high quality from this region, labeled so when they fall outside the rather strict guidelines of the AOC wines, so look for producers you are familiar with.
Roussillon has transformed from a forgotten and neglected region to one filled with a diverse and motivated group of dreamers, who are working endlessly to show the world what this dry, coastal region on the far outreaches of France can produce.
Photos for this article courtesy of Thibault Crepe-Barbare
---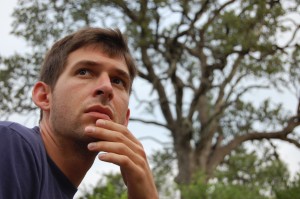 Scott Wadlow writes
The Vino File: A Wine Blog
out of his home in Pasadena, CA and the many hotels of San Francisco, CA where he spends his weeks.  A software consultant in his real life, talking about, thinking about, writing about, and tasting wines has become an increasingly large part of his life over the last several years, and remains his favorite hobby.  In fact his friends say it has gone too far and is rather embarrassing when he sidetracks the sommelier to discuss why more tables around are not ordering the Crus Beaujolais.  And don't even get him started on the merits of Riesling.