Howdy. I'm delighted to introduce myself as Palate Press' first columnist.
I've been writing about wine for more than a decade, as a freelancer and as a staff writer for a couple of publications, but what I haven't written about before today is that I also spent a little over a year working in the wine industry, as a vice-president for a startup that bought unsold wine cheaply and sold it to wine shops in the Northeast.
I learned something important about myself: I like buying, but hate selling, so there's only so much use I'll ever get out of my Certified Wine Professional sheepskin. If somebody didn't like our wines, all I wanted to do was get out of the conversation.
I also learned many important things about the way the retail wine market operates, and they're not going to make wine aficionados happy. But what the heck, the wine world's not all vintage Krug and 30-year-old Auslese Riesling. So let's kick off this monthly feature with Ten Things I Learned in the Wine Business.
No. 1: Old wines are more unattractive to wine shops than old people.
Wine buyers think they make the store look out of touch. It doesn't matter if a 2005 red is still approaching its peak: most stores don't want to buy it and can't wait to get rid of it.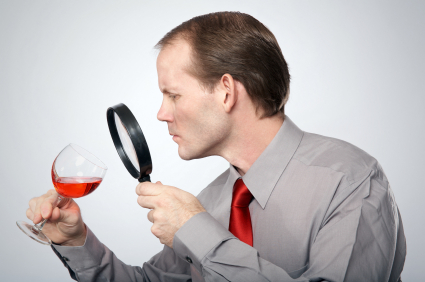 No. 2: Publications like this love unusual varieties. Consumers do not.
This is the biggest disconnect between the wine media and the public. Writers, me included, generally want to find a great dry Furmint. Yet the great majority of consumers are happy with Cabernet Sauvignon, Chardonnay, and Merlot; there's still room in most people's hearts for Pinot Grigio, Pinot Noir, Sauvignon Blanc, Zinfandel, and (maybe) Syrah. But Pinot Blanc? Sylvaner? Forget selling by the pallet; a single case is a challenge.
No. 3: Most people don't care about wine-food pairing.
It makes me laugh to see wines described as perfect with a certain dish, but only if you use this seasoning or that sauce. Hah! The average consumer's going to drink that wine with whatever she's having for dinner and not give it a second thought.
I once had a conversation with the wine buyer for San Francisco's Dosa, which serves spicy south Indian food. Off-dry German Sekt sparkling wine is a great match, and Dosa carries some. But the buyer said his best selling wine is Cabernet Sauvignon. I can hardly think of a worse match, but patrons don't care.
No. 4: Wine writers like to explore lesser-known regions. Consumers do not.
It's cool for aficionados to find the best Petite Sirah from Livermore, or a great northern Greek white. But the average wine consumer can't tell Saint-Estèphe from Saint-Joseph and would rather drink almost anything from Napa or Sonoma Counties.
No. 5: Wine writers hate Robert Parker for a reason—he's influential and they're not.
It's chic to complain about Parker's palate and whine about his negative influence.
The fact is, in his heyday, if Parker gave a wine a high enough score, it would sell, regardless of the price. It could be a Paso Robles Grenache for $175, but if Parker gave it 98 points, people would buy it. And if he gave 90 points to a wine that cost under $20, it would fly off store shelves.
Wine aficionados are celebrating Parker's pulling back from rating California wines, but the industry as a whole is nervous, because whether or not Parker picked the right winners and losers, at least he drove sales and drove up prices. No other writer has that power.
No. 6: Nobody cares about gold medals.
Every winery I considered buying from told me about every wine I didn't like, "But it got a gold medal from …" Every retailer and distributor has heard this story a thousand times more than I have. There might conceivably be consumers who are influenced by gold medals. But retailers and sommeliers are not. Which leads to my next point.
No. 7: Gatekeepers are king.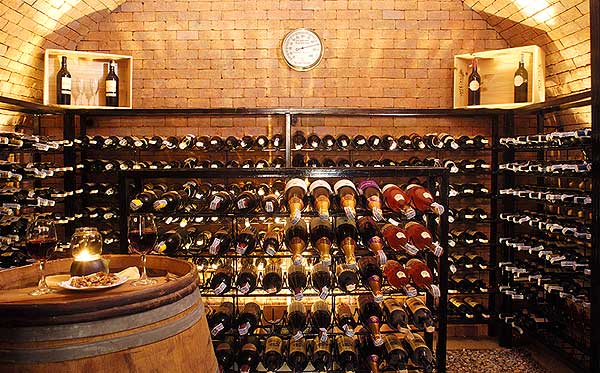 Retail wine buyers rule strip-mall fiefdoms. It's good to be the king—wine purveyors show up on the schedule the king dictates, cool their heels as long as it takes to get an audience, pour samples, leave gifts. The best sales people remember the names of each buyer's kids and which sports team he likes (almost all store wine buyers are men).
There are only a few super-popular wines that retailers feel obligated to carry, like Kendall-Jackson Vintners' Reserve Chardonnay. Otherwise, they can exercise any whims they want. I walked into a small store in New York where all the wines had some sort of circular pattern on the label. The owner, after she finished a long phone call arranging concert tickets, told me circles contain a lot of powerful energy. If you live in her neighborhood, you're going to drink a lot of energetic wines.
No. 8: Very little of the wine's retail cost goes to the winery.
This is why wineries want you to buy through their tasting room or wine club. If you buy a $25 wine in a store, the winery gets at most about $10, and probably doesn't make any profit. Distributors take about 30 percent and retailers take as much markup as they can get away with. And restaurants? If you haven't heard of a winery that makes a $40 wine, assume they bought that wine for $5 a bottle—or most likely less.
No. 9: Winery economics are screwed up because many people don't think about wine as a business.
Our business was supposed to succeed by finding wineries that needed cash and were willing to sell their wine below its cost of production. If the wine business were rational, these deals would be rare.
But they're not rational, as evidenced by the growth of sites like Wine Spies and Lot 18. Seduced by the romance of the wine industry, newbies decide they're going to make a 95-point Cabernet that will sell for $100 a bottle. Then they don't get 95 points, and it turns out they didn't have a plan B.
Realistically, wine in America is like food: we pay too little for it. It's hard for long-time, hard-working family wineries to keep putting out good products and satisfy a bottom line while competing against both giant corporations with economies of scale and small-scale dreamers whose wines are eventually going to be heavily discounted.
The moral of this point is: find a local winery that's not run by absentee owners, and buy their products. They probably need the money.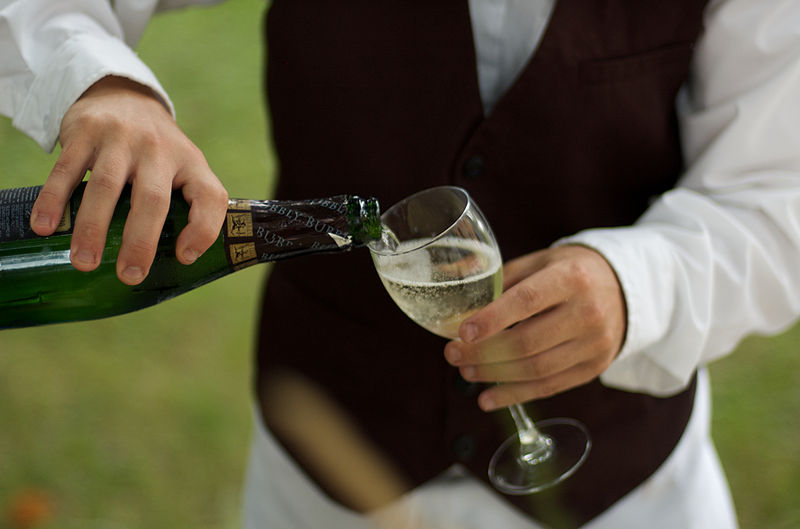 No. 10: While wine is a business, it is almost as cool as you think it is.
We didn't talk about tasting a bouquet of strawberries or getting a flutter of nutty Edam cheese on the business side; we talked about prices by the pallet, shipping charges, delivery dates—the same stuff people selling laundry detergent talk about. But we had better business lunches, because nobody looks askance at ordering a bottle of good wine for the table; in fact, it's often required. And if there's product sampling in the laundry detergent business, I'm glad I don't have to do it.
---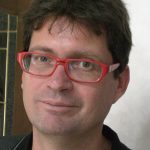 Wine writer W. Blake Gray is Chairman of the Electoral College of the Vintners Hall of Fame. Previously wine writer/editor for the San Francisco Chronicle, he has contributed articles on wine and sake to the Los Angeles Times, Food & Wine, Wine & Spirits, Wine Review Online, and a variety of other publications. He travels frequently to wine regions and enjoys coming home to San Francisco.