Henry Sidel knows how to market high-end beverages; he helped launch Belvedere and Chopin vodkas. He thought he had his eyes open to the market obstacles when he founded Joto Sake in New York in 2005 but that doesn't make those obstacles easier to overcome.
Premium sake from Japan is, compared to wine, a great value. Spend $30 and, assuming your sake isn't too old and has been stored properly, the quality is much more reliable than with wine. And top sakes are delicious, friendly to at least as many foods as white wine, and a nice change of pace for foodies.
Most food lovers know that these days—but they don't act on it often enough. Sidel describes being invited to major food magazines for a tasting only to be told, "We wrote about sake three years ago." He echoed a complaint of mine that even usually savvy publications only want the Sake 101 article, and assume their readers aren't smart enough to handle anything else. (Note to magazine editors: If you want a Sake 102 article, email me.)
Most sommeliers and retail wine buyers* also mostly pay lip service to sake; everybody says they like it, then they order 20 cases of Chardonnay. "For these people, having knowledge and showing that you have knowledge is very important," Sidel said. "It's rare that you get someone who's humble enough to say, 'Teach me.'"
Unusually, he works with only 7 producers—from 7 different regions. Sidel is a huge believer in regional differences in sake and tries to pick products that showcase it. He wants Joto to be the Michael Skurnik or Kermit Lynch of sake: a name consumers can trust to deliver an expressive, individualistic drink. And I think he succeeds in having a particular profile—or more accurately, in the tradition of Zen art, the absence of a consistent flavor is a noticeable presence.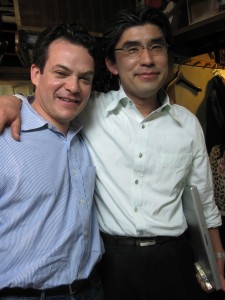 His sakes are all idiosyncratic; none is large-production. After going through my tasting notes, I noticed that I rarely wrote some of the descriptors I usually use on sake, particularly "cream" and "white chocolate." His sakes, as a group, can make other sakes seem a little more commercial.
That may be because, unlike other quality sake importers like World Sake Imports and Vine Connections, he doesn't even attempt to carry a solid, standard sake that's easy to explain to the uninitiated.
"I keep wanting to import a regular clean, dry, safe sake," Sidel says, "but I never do it. We end up with sakes with a lot of character."
That makes his sakes hand-sell items, and there are only so many hands on deck. Sidel's sakes are in 30 states, but he has a sales staff of only three and otherwise must rely on distributors, most of whom don't understand or care about sake at all. Sidel says they can keep track of each vintage and vineyard of multiple Burgundy producers but can't remember the difference between "junmai" and "junmai ginjo" (the latter is made from more polished rice and is usually fruitier and lighter).
In fact, his distributors complain each time he adds a new product, so he considers his lean lineup a zero-sum game: add something new, and an old favorite must go. It's a shame because Sidel's small portfolio is full of gems.
I'm not going to say I loved everything. I wish he had more good sakes under $30, but I have to be honest; his pricier sakes are his best.
That said, his hits are home runs, with runners on base, even. Here are my three favorites. And folks, do yourselves a favor—buy a bottle of premium sake this week (you can go cheaper than these) and try it with fish, pork, or chicken.
•••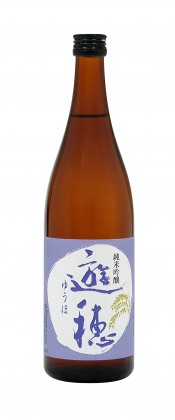 Watari Bune Junmai Daiginjo (Ibaraki prefecture), $110
It's crazy expensive, I know, but this is an elegant, complex sake that will astound white Burgundy fans. The story hits slow-food lovers where we live. Watari Bune is a type of rice, popular for its quality in the 1920s, that had become extinct because farmers were fed up with it. It grows tall and is harvested late, so it's susceptible to typhoons. Takaaki Yamauchi, 7th-generation president of Huchu Homare brewery, learned of it from talking to old-timers. He tracked down some freeze-dried seedlings that the Japanese government had preserved in its Agricultural Research Center. It took three years to grow enough rice from the seedlings for a crop. This is the more expensive of two sakes made from it, and it's one of the best sakes you'll ever have. The initial flavor reminded me of melon wrapped with prosciutto; there's also yellow peach, orange skin and an aromatic hint of new leather. An appealing, almost tannin-like mouth grip gives it great textural complexity.
Yuho Junmai (Ishikawa prefecture), $32
Owner Miho Fujita was a brand manager for Mattel's Hot Wheels in Tokyo when she decided she wanted to move back to the land—crazy in a couple of ways, because there aren't a lot of female brewery owners, and the failing brewery she bought was on the remote, windswept Noto Peninsula. She found iconoclastic brewer Toshiaki Yokomichi and together they created a potent yet balanced style that's unlike anything else from Ishikawa, not one of the most highly regarded regions for sake. She's a food celebrity in Japan now and deserves it. This sake tastes like smoked Virginia ham: slightly salty, slightly sweet and porky. In the background are notes of dried cherry, star anise and cocoa. I love the very long finish.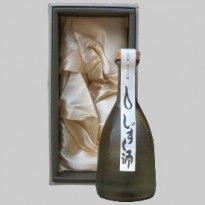 Shichi Hon Yari "Shizuku" Junmai Daiginjo (Shiga prefecture), $80 for 500 ml
"Shizuku" means drip; instead of being pressed, this sake is produced by slowly dripping out of cloth bags. It's made from the local Tamazakae rice, which led to Iron Chef Masaharu Morimoto showing off his lack of sake knowledge when Sidel tried to sell it to him. Morimoto declared, "All sake is made from Yamada Nishiki rice." Um, no. Morimoto didn't buy it, and it's pretty expensive, but try it if you get the chance: it's peppery on initial taste, followed by apple blossom, brioche, fresh herbs and a texture like buttermilk.
(*A shout-out to K & L Wine Merchants, the best wine store in San Francisco, for ramping up its sake program. And no sake story is complete without a link to True Sake. Both ship, readers.)
---
Related articles
Sake Does Not Get Into Fights with Food (Palate Press)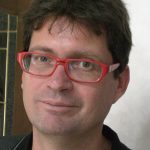 Wine writer W. Blake Gray is Chairman of the Electoral College of the Vintners Hall of Fame. Previously wine writer/editor for the San Francisco Chronicle, he has contributed articles on wine and sake to the Los Angeles Times, Food & Wine, Wine & Spirits, Wine Review Online, and a variety of other publications. He travels frequently to wine regions and enjoys coming home to San Francisco.