How quickly can you name four white wines from France? If you're reading Palate Press, you'll probably have no trouble with that one: Chablis, Sancerre, Condrieu, Sauternes … the list goes on.
How about four white wines from the United States? Easy peasy, lemon squeezy! Most likely, you can simply call out the grapes from the French list: Chardonnay, Sauvignon Blanc, Viognier, Semillion.
So now try this one: What are four white wines from Italy? Pinot Grigio and … yes?
Poor Italy. Even with over 2,000 varieties, the extraordinary wines from that country are often overlooked in other parts of the world. It is truly the kind of crying shame that makes a person want to drown her sorrows at the bottom of a barrel of Falanghina.
If you're ready to expand your horizons beyond Asti Spumante, this summer is the perfect time to seek out another Italian great: Gavi.
This crisp, medium-acid, light-to-medium bodied white is made from 100% cortese grapes, a native variety that can trace its roots as far back as 1659, when the fruit was first mentioned in written records. The wines are traditionally fermented in stainless steel, and are at their best when young and crisp. While the grapes are called cortese, the wine is named for the town of Gavi, located at the center of the production zone in the region of Piemonte (the tip-top front of the boot). It's considered the pale counterpart to the region's regal nebbiolo wines (Barolo and Barbaresco), and is one of Italy's most recognized and historic whites. At less than $20 a bottle, on average, that's one of the best bargains around.
A prominent journalist once compared the dry, mineral-rich, citrusy, floral juice to white Burgundy, which catapulted the wines to international prominence in the 1960s—but this was also, respectfully, a bit of a stretch. As the frenzy died down, a Gavi glut and a handful of lazy and unscrupulous producers did their part to wholly crush the wine's popularity, and in the 1980s and 90s Gavi became both difficult to find and to drink. However, the trend is now being reversed, partly through reinvestment in small family vineyards, and also the granting of Denominazione di Origine Controllata e Garantita (DOCG) status to the area in 1998. While quality still varies wildly from one producer to the next, the best bets come from the areas of Acqui, Ovada, and Gavi itself.
Crisp, delicious wines with loads of minerality, that happen to pair perfectly with popular summer staples like pesto, vegetable dishes and burrata salads. That alone—not to mention their affordability—is worth a little Roman holiday from your familiar French favorites.
---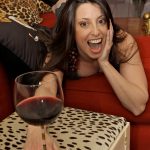 Arianna snacks, sups, sips and swallows—and lives to write about it. Always hungry for food adventures, she stays thirsty for wine and the occasional quality cocktail, as well. When she isn't buried in her laptop or chasing after a food truck, she's taking her son on adventures across Los Angeles and opening his mind to the amazing beauty of the world, its people, and the universality of coming together over a good meal. You can read more about her delicious escapades at GrapeSmart.net, MutineerMagazine.com, FoodTruckTimes.com and other assorted fine websites.