"Our Sicilian wines are ideal for people on diets, those who need minerals for sports practice, and for people with high blood pressure. You don't even need to add salt to the water when you're cooking pasta, a good Inzolia wine is flavor enough, itself!"
Giacomo Ansaldi, winemaker at Fazio Wines, was smiling when he said this to me. However, nobody can deny that there is a kernel of truth in his words. For instance, Sicilian wines can be quite variable, yet they have some common features, and pronounced flavor is one.
I found new proof of this during my last visit to Sicily, where I had the opportunity to visit some wineries that were new to me, and I also tasted many wines from different parts of the island. Before I continue with specifics, I'm going to give you a preview of my advice for your upcoming summer sipping: if you're looking for an Italian wine of the latest vintage, choose a Sicilian one.
I had been invited to the island by Assovini Sicilia, an association of 72 wineries that produce more than 80% of the wine bottled in the region. I was attending their annual event, "Sicily En Primeur" where, in the tasting sessions, I could begin to understand what the 2014 vintage is like.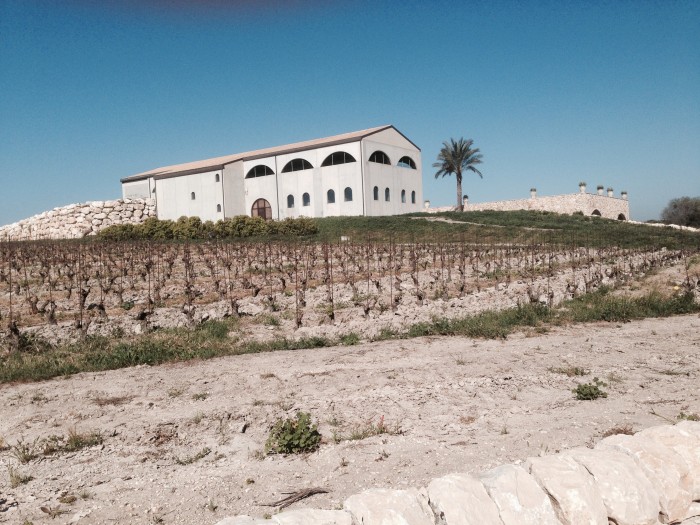 A couple days before the official opening of the event, which was hosted in a palatial hotel near the sea in the gorgeous town of Taormina, nearly 100 journalists from all over the world went on five different press tours around the island. My group stayed in the baroque city of Siracusa, where we had a wine tasting in one of the finest historic buildings of the city, the Palazzo Beneventano del Bosco. We also visited wineries of the ancient aristocracy like Marchese di San Giuliano and Barone Sergio. And wineries of more recent fame, such as Zisola and Feudo Maccari. Our tour concluded at Casematte, an unusual winery just over the hills from the city of Messina; it is representative of quite a small appellation (less than 50 acres), the DOC Faro.
The wines we tasted in those wineries gave us an initial feel for a region which is proud of its potential: a richness derived from great native grapes: the white zibibbo, grillo, catarratto, carricante and inzolia, and the red nero d'Avola, nerello mascalese and perricone, to name a few. But the producers here are also aware they need more time to experiment with these grapes in order to deepen their winemaking knowledge. That's why about 38% of members of Assovini Sicilia carry out trials in their vineyards.
As for the latest vintage, certainly the 2014 will go down in history as one of the worst in many regions of Italy… except here in Sicily, where almost everything was perfect, despite the fact that the region contains a wide variety of environments. In fact, you can wander from Pantelleria and its hot African winds blowing over terraced vineyards, to the often snow-covered slopes of Etna with its mountain climate, to the Southeastern part, with its windy hillsides and volcanic soils. No wonder Sicily is the only Italian region where the harvest sometimes lasts more than 100 days, from the end of July into the first days of November.
"In 2014 we had a rainy spring, a dry and cool summer, a bright and warm September and little or no rain during the harvest," related Alessandro Planeta, owner of Planeta winery. "In short, the 2014 was a quiet year, very smooth, an ideal vintage for white wines and beneficial for the reds."
Nowadays, many Sicilian wines are well distributed around the world, the US included. So let me bring to your attention some wines I found very interesting and somewhat surprising – wines you will enjoy sharing this summer.
Imagine having to organize a lunch or dinner with your friends. You might welcome them with a sparkling metodo classico red Nerello Mascalese, a quite minerally wine with a note of bitter almond in the finish: Gaudensius from the Firriato winery.
Following that, an appetizer of sushi or shrimp might be paired with a fragrant white wine, sweet on the nose but more austere on the palate, like the Corte Ferro Zibibbo 2014, a dry zibibbo from Caruso e Minini which is a renowned winery located in Marsala.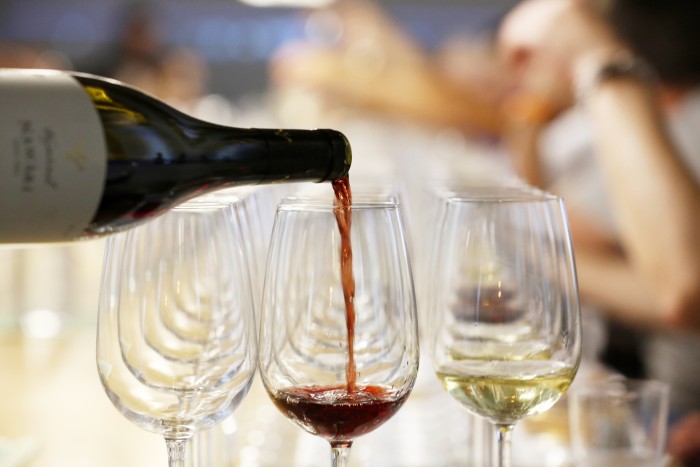 If you like the Italian custom of cooking different courses for a meal, now it's time for the first one, which in Italy is usually a pasta or rice dish. If you want to uncork a good Inzolia like the Levantio 2014 from Fazio Wines, a citrusy and flavorful wine, you might prepare a pasta with shrimp or other shellfish, or a risotto with zucchini.
With the second course — meat or fish — we can choose a red wine like the lovely and fruity Il Frappato 2014 from Valle dell'Acate winery, or a typical Nero d'Avola like Luigia 2014 from Barone Sergio, a winery in Pachino (the area famous for cherry tomatoes).
Let's finish the meal with something sweet. You can choose a classic Passito di Pantelleria, or a Moscato. Personally, I love the aromas of lavender in the Moscato di Siracusa from the Barone Beneventano del Bosco winery. But if you want to amaze your guests, choose an IGT Sicilia Passito like Lu Disìu from Al-Cantàra winery in the Etna appellation: a sweet version of Nerello Mascalese, juicy with flavors of dates and dried figs. It's the expression of an authentic "wish" (this is the meaning of its name)…to return to remarkable and colorful region of Sicily as soon as possible.