Wine lovers, let's help save a grape. It's not quite on its last legs, but it's misunderstood, and our obsession with ratings and blind tasting is partly to blame.
The grape is Sylvaner. A century ago it was the most-planted grape in both Alsace and Germany. It's one of the most affordable varieties and is often my go-to in central Europe, when I want wine in a German pub (I'm weird like that) or a cafe in Alsace. It's cheap. It goes great with dinner. But the trade doesn't love it, the French don't love it, and maybe you don't love it.
Sylvaner has other image problems than the fact that it never gets 95 points, but let's start there, because it explains a lot.
The highest Wine Advocate rating ever for a Sylvaner was 97, for a dried-fruit dessert wine. Pierre Rovani wrote, "Not available for sale, it is a raisin-flavored essence of Sylvaner of unearthly intensity." I'm not sure which part of that sentence depresses me more. Rovani gave a Sylvaner ice wine a 94 once. Other than that, an actual Sylvaner you could drink with dinner has never gotten more than 93 from the Advocate. Napa Cabs get 93 points if the bottle has a cork in it.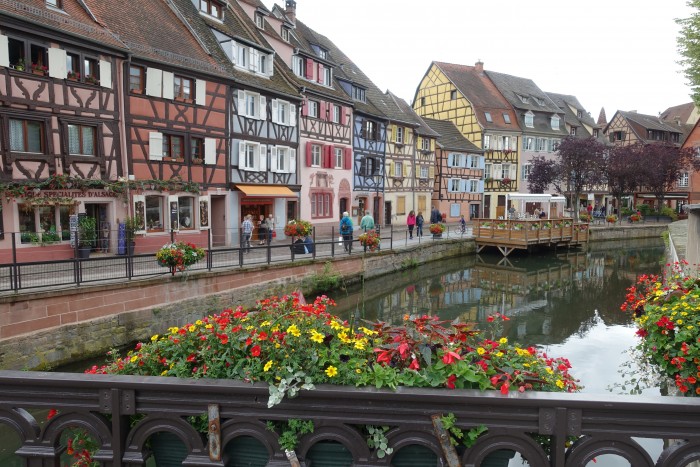 You're probably thinking, this is Palate Press: why is he writing about scores?

Because Sylvaner is very high on the list of wines that don't thrive in the mass-tasting process, either blind by the media or at a crowded walk-around events for the trade.
Sylvaner is not very aromatic. What it gives you instead is great texture: good freshness and structure. You have to put Sylvaner in your mouth to appreciate it.
But if you've ever watched professionals taste wine, you know that often doesn't happen – and sommeliers are worse about this than Robert Parker and his colleagues. It's the aroma that makes wine buyers pay attention when they're wading through 50 wines in an afternoon, and it's the aroma they keep going back to because they don't want to sip more. Present company included: there's just so much alcohol we want to consume in a day, even when we're spitting. Wines that taste more interesting than they smell are always going to lose out.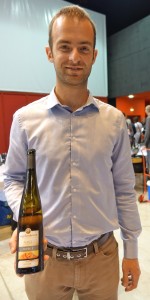 Sylvaner also has been punished for what was once considered its best attribute: it produces a lot of grapes. When Alsace made oceans of cheap wine, Sylvaner was everywhere, on the best sites and the crappiest, and its vines were being pushed to crank out the volume.
"In the past, the Sylvaner would produce so much, it would not ripen fully," said Paul Riefle, vigneron of Domaine Riefle-Landmann in Alsace. "So Sylvaner had a very bad image."
The regions where Sylvaner is most important weren't themselves known for quality wine a generation ago: Alsace in France; the Rheinhessen and Franken in Germany; the Valais in Switzerland. Today, with apologies to the cool squat bottles of Franken, Alsace is the best-respected of those places. Yet it has ripped out Sylvaner at a frantic pace for the last 25 years, to the point where it's under 5% of plantings.
The government's responsible. Alsace decided that designating Grand Cru vineyards would help its wines get more respect, and its vignerons more money. The first Grand Cru vineyard was named in 1975, and the regulations said only wine made from "noble grapes" could carry the Grand Cru label. The "noble grapes" included Riesling and Gewurztraminer, of course, Pinot Gris (meh) and Muscat, for God's sake. A panel of experts, accustomed to lakes of indifferent Sylvaner, decided it wasn't a noble grape.
The next blow came when Alsace got an AOC designation for sparkling Crémant in 1976. Vintners were allowed to use six grapes, including Auxerrois Blanc, but not Sylvaner.
What is nobility? Sylvaner was first mentioned in 1665 in Germany. DNA testing shows that Sylvaner's parents are Savagnin — one of the oldest wine grapes, now trendy in the Jura –and Österreichisch Weiss, a now-rare Austrian grape. Sylvaner made good wines for centuries when abundance was called for.
And now that it has been eliminated from so many vineyards, Sylvaner is making good wines again. Think about it: when it's easier and more profitable to sell Muscat and Pinot Gris and Riesling, the people growing Sylvaner really want to grow Sylvaner.
"More and more you see only the best wines from Sylvaner, because there are so few now," says Xavier Baril, general manager of Fernand Engel.
Not only that, climate change is making a difference. "Sylvaner is more ripe than it was 30 years ago," says Hubert Laugner of Domaine Allimant-Laugner. "Nobody is planting it, so today we have only old vineyards of Sylvaner and it's more interesting."
The INAO, responsible for Alsace's Grand Cru rules, is coming around, a little In 2006, the Zotzenberg vineyard became the first allowed to do a Grand Cru wine from 100% Sylvaner grapes.Ten years later it's still the only one.
Laugner is best known in the U.S. for his Crémant, but like most vintners in Alsace he makes separate still varietal wines for everything he grows. His Sylvaner is both his cheapest wine and  the most delicious of his current releases because his Rieslings need a few years for the eyewatering acidity to settle down. That's another good thing about Sylvaner: you can drink it right away, which is how we roll in 2016.
But Laugner says only foreign visitors bother to taste it.
"The French people, they don't want to try Sylvaner," Laugner said. "Only the people who really know about wine taste it. People will go straight to the Riesling. Then maybe they will ask for the Pinot Gris. Only the people who are really into wine ask about the Sylvaner."
That's you, right?