I led a wine tasting last week for students at Dartmouth's Tuck School of Business. I like pouring for twenty-somethings because they're so eager to taste and talk about wine. With B-schoolers like these, I'll also cover the industry, from merchandising to pricing and distribution, but mostly I'm there to get wines into their bodies and get them thinking about the culture of wine, how to evaluate it, and how to integrate it into their lives.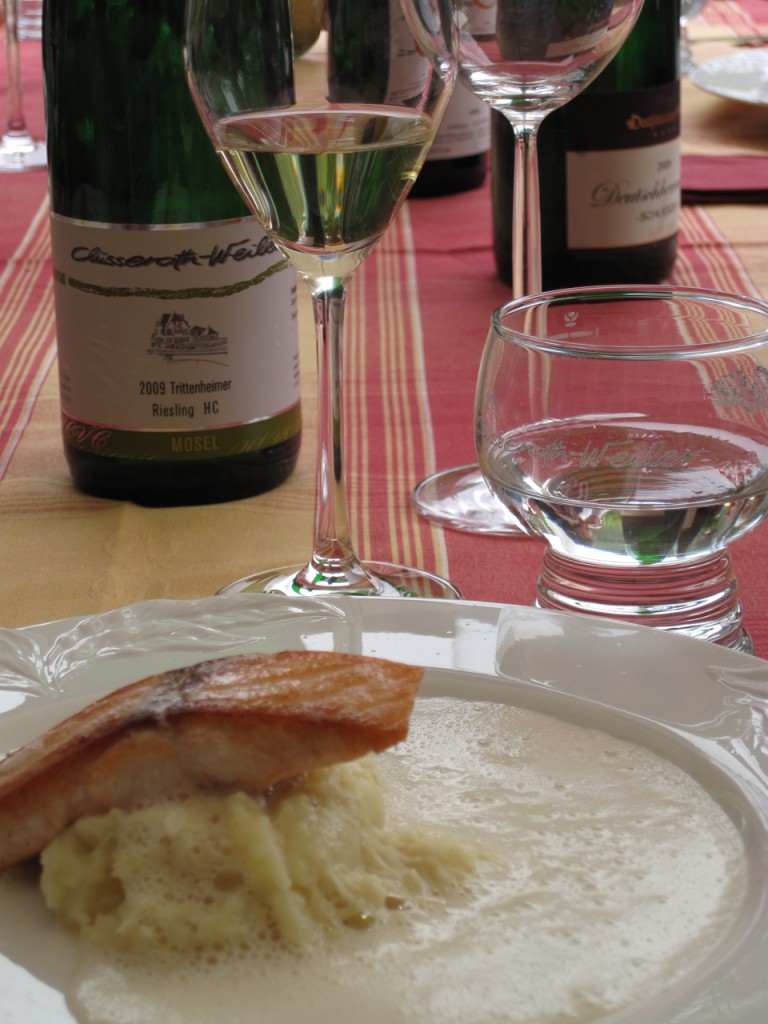 About half-way through the tasting, I poured a round of a Rhône-style red blend, primarily grenache with a little syrah and cinsault added for depth and top-notes. It's a light-bodied, fruit-driven wine with great acidity, and so it's really food friendly. I asked the assembled what they might pair it with.
Poultry? someone ventured. Good, yes, roasted poultry would be great. What else? Cheese, someone said. Sure—and what else? Long pause. How about fish? I offered. This wine has supple tannins, so it would readily pair with lighter meats and seafood. Grenache in general is great with fish.
A few heads nodded hesitantly as I sensed some of them trying to wrap their minds around red wine with fish. A fellow in the corner raised his hand. So, how do you figure out what goes with what? he asked. How do you learn about pairing?
I don't have an easy answer for you, I replied apologetically, but it is a great question. I have books on wine and food pairing, and while reading's no substitute for tasting, books can introduce the foundation principles. You need to understand how to balance a wine's sweetness, savoryness, acidity, fruitiness, tannin, and weight with those same elements in the food, while also accounting for the food's spiciness, saltiness, or richness.
I guess it also helps that I've been cooking for twenty-five years, I continued, so I know what food tastes like, and I can conjure those taste memories when I'm tasting a wine. I jot notes on all the wines I taste, and addition to noting Color, Aroma, Flavor, and Finish, I've recently added a fifth category: Pairing. Here, while the wine's fresh on my palate, I think about what I might pour it with—regardless of what I'm about to serve for dinner.
I guess my best answer, I concluded, is to buy a couple of books, then to become attentive, noticing what works best for you.
The young man nodded and smiled, perhaps appreciatively, or perhaps simply relieved that I'd run out of air.
I clearly hadn't provided a remotely satisfactory answer for someone who is new to wine. So, as a kind of atonement, I've put together a short list of pairing rules I've derived over the years, lessons learned both by reading and by studying what's in the glass, and on the plate, before me. I'll track the young man down, and send him this list:
Wines and foods from the same region generally pair well together. Think Albariño with seafood, Grenache with the aïoli platter, Alsatian Riesling with choucroute, Sherry with Manchego, Barbera with pasta, and Montrachet (the wine) with, well, Montrachet (the cheese). As some like to say, "if it grows together, it goes together."
Wines with moderate acidity are generally quite food-friendly. This is because they can cut the richness of a rich dish, and can also balance the flavor of acidic ones, like salad dressing or fresh tomato sauce. Also, acidity in a food can emphasize fruit flavors in the wine.
A wine with a little residual sugar is also very food friendly, especially with salty and savory foods, rich foods, and—not surprisingly, because they're often salty, savory, and rich—many cheeses.
If a wine has both acidity and residual sugar, it is likely incredibly companionable. Riesling, demi-sec Champagne, Gewürztraminer, and off-dry rosé pair well with a vast array of meats, seafood, poultry, cheeses, vegetables, and fruits.
Dessert wines should always be at least as sweet as, if not sweeter than, the dessert itself, otherwise the wine will seem flabby. Sweet dessert wines with a little acidity, for example a Muscat de Beaumes de Venise or Recioto di Soave, can provide palate relief for sweeter desserts, like crème brulée or tarte tatin.

Rosé Secco Trocken (Spätburgunder), a sparkling rosé with charcuterie, including the best liverwurst I will ever eat, in the Pfalz.
Very light-bodied wines, like Muscadet, Pinot Grigio, or Asti, can be overwhelmed by very flavorful foods, but partner well with lighter fish, poultry, and poached or steamed dishes.
Chardonnay is an incredibly versatile grape, but the unoaked wine style is much more versatile than the oaked style. Pair unoaked, minerally Chard with leaner meats, fish, seafood, and younger cheeses; pair oaky, buttery Chard with richer butter- or cream-based sauces, richer seafood (like lobster), and roasted poultry.
Bubbles are cleansing. This is why Champagne goes so well with rich dishes, including fried foods. The texture and, frequently, the acidity of sparkling wines scrub your palate, refreshing it for the next bite.
Light-bodied reds are great cross-over wines, suitable for meat, poultry, fish, and vegetables. Pinot Noir, gamay-, or grenache-based wines, and some Loire reds fall into this category. Pinot Noir is often cited as one of the most versatile reds, good with red meat but also excellent with roasted turkey and salmon.
Medium bodied, fruit-driven white and red wines, e.g., Beaujolais, Merlot, Pinot Blanc, Viognier, and New World Pinot Noir, are also reasonably versatile, taking one through the cocktail hour—when they might be drunk by the glass with very little food—to the table, where they'll pair with a range of fare, especially American cuisine.
Low-tannin red wines can be good with a little chill on them in the summer. Grenache (either varietal Grenache or a red from Châteauneuf du Pape), gamay-based wines, and Lambrusco generally have enough fruit not to shut down when they're a bit cold.
Tannic red wines are best partnered with a little protein and fat. This is why wines from Bordeaux, Cahors, and Rioja are so often served with roasted—and especially rare—red meats.
High-alcohol wines, including California Zinfandel, Australian Shiraz, Southern Italian reds, and many New World wines need to be paired with rich and highly savory food, like barbecued or roasted meats, and richer, aged cheeses. Ditto full-bodied wines, those with both high alcohol and heavy weight.
High tannin and alcohol levels in a wine make spicy food seem spicier. Reach instead for a wine with moderate alcohol and a little residual sugar that will tame the heat on your tongue. I recently poured an off-dry gamay-based Vin de Table with steak tacos and it was magnificent.
Wines with prominent herbal or vegetal notes, like Sauvignon Blanc (grassy), Côtes du Rhône (Provençal "garrigue" herbs and anise), or Cabernet Franc (green pepper) pair well with vegetable and vegetarian cuisine, including stews, gratins, and sautées, and with roasted herb-rubbed meats.
Wine and cheese pairing is harder than you might think. I've found that some wines go well only with cow's milk cheeses, some are great with goat. Generally, fresher cheeses need leaner wines, and aged cheeses, which generally have substantial umami flavors, need more robust wines. Goat cheese is particularly high in acidity, so needs an acidic wine. The safest pairing for a varied cheese course is a wine with a little sweetness, like Gewürztraminer, off-dry Sherry, or Moscato d'Asti.
Riesling goes with everything. Well, not everything—not a bloody steak, to my palate. But this wine's range of sweetnesses plus good acidity make it one of the most versatile wines on the planet.
Which of these pairings ring true for you? What's your favorite pairing, or your favorite pairing rule?
---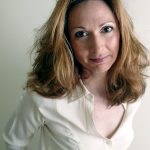 Meg Houston Maker, MA, CSW, is a writer curious about nature, culture, food, wine, and place. Find her essays about the pleasures of the table at Maker's Table, and follow her on Twitter @megmaker.