Last month, I had the pleasure of attending the 13th annual Rhône Rangers Grand Tasting in San Francisco, featuring over 500 wines from more than 100 wineries. Rhône Rangers has grown from the original 13 producers to include 200 wineries from California, Oregon, Washington, Idaho, Michigan, and Virginia. In order to join, a winery must produce at least one Rhône-style wine, comprising a minimum of 75% of one or more of the 22 Rhône grape varieties approved in the Cotes-du-Rhône. Probably the best known of these are syrah, grenache, mourvèdre, and the white threesome of viognier, roussanne, and marsanne.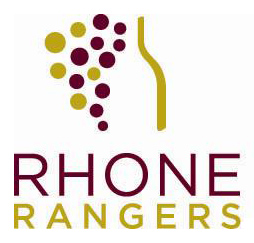 As I ambled from table to table, I pondered the differences between these wines and their forefathers from the Rhône Valley or even their cousins from Australia or South Africa. What are the differences between Rhône grapes grown in France, South Africa, or Australia and those in California? Are the differences about style, climate, or soil? Do we—and should we—expect our New World Rhône wines to taste like those from France?
I first tasted Rhône wines from Bonny Doon in the early 1990s. As a college student, I appreciated the quirky labels, low prices, and flavorful blends Randall Grahm was producing. I then sought out French wines. I still remember buying a $50 bottle of Châteauneuf-du-Pape for my college boyfriend's birthday. It was far above my budget, but also far and away the most amazing wine I had ever tasted. I fell in love.
In the late 1990s, I was lucky enough to visit Château de Beaucastel. We toured the property, admired the grapes and spent a wonderful hour or two tasting in the cellars. Before leaving, we purchased a case of their 1995 Châteauneuf-du-Pape to take home to the U.S. We asked the winemaker when might be the best time to drink the wine. Looking at us, he suggested, in all seriousness or at least that is my memory, "When you retire." At the time, I was 25. I still have nine bottles from that case. When I opened a bottle two years ago with a winemaker friend, our first thought was "too young." So, five relocations later, I continue carrying the bottles, waiting for my retirement.
I give this example not just to mention one of my favorite wines, but also to demonstrate what to me is a fundamental difference between California and French Rhônes. The most famous French Rhônes are made to age before drinking, whereas many of the California versions—even at the top end—are made to be accessible upon release. Jason Haas of Tablas Creek suggests that "France makes probably more drink-this-now-and-don't-think-about-it wines from the Rhône Valley than California does…but they're the $10 Cotes du Rhônes and $7 Vins de Pays, and not the Châteauneufs. And it's great that these grapes can do both things."
As to why the California versions might be made to be consumed young, Haas suggested several reasons:
American consumers in general do not age wine, so the marketplace calls for wines that are drinkable right away.
French Rhône grapes are produced from much older vines, which tend to produce more age-worthy wines.
Many California Rhônes are based on syrah rather than the grenache more commonly used in the France's better-known blends.
Unlike the Rhône, where families have been growing these grapes for generations, in California, these grapes are relatively new and many producers don't quite know what to do with them yet.
Given Tablas Creek's close connections to the legendary Château de Beaucastel, Haas was also the right person for my second question: Is it even desirable to try to make traditional, French-Rhône-style wines in California? He says Tablas Creek tries to produce wines that reflect the place where they are grown. Tablas Creek feels it has chosen the best grapes for the soil and climate of Paso Robles. The wines will never be identical to those grown in France because there are too many differences, from rain levels to nighttime and daytime temperatures to winemaker and consumer preferences. I think that is a good thing. As much as I love the traditional Rhônes of France, I am eager to see how the style continues to develop in California.
In response to a similar question, Randall Grahm told me via e-mail: "While it is true that Rhône grapes are in large part well suited to a number of different sites in California, maybe far better suited than the more 'continental' grape varieties, there is certainly not a one-size-fits-all situation. The requirements for mourvèdre are very different from that of syrah, and of course different from that of grenache. Ultimately, if we are going to make wines that really are differentiated from their European counterparts, we have to really discover what we can do distinctively in California. I'm not yet persuaded that most growers of Rhône grapes in California are yet focused on the expression of individual terroir—that is an evolutionary step that is perhaps a generation or two away. We are, at least most of us, still operating largely in the realm of the stylized—wines of effort, if you will.
"Having said that, I do believe that there are some extraordinary opportunities for making some distinctive wines from Rhône grapes in California. What is most extraordinary about our opportunity here is the length of our growing season and the opportunity to perhaps grow grapes to full ripeness in cooler sites here than exist almost anywhere in the world. This affords us the opportunity to perhaps make wines of unparalleled finesse. With luck and perseverance, the terroir will someday come."
Here are a few highlights from the event. I chose these because they show a true taste of place. Though they come from very different regions and climates, all taste true to their grapes and soil. I have not asked each of the winemakers their goals, but I would guess that they are focused on the best that their regions can produce are not attempting simply to recreate France. My highest praise, at such a large tasting is that these are the wines I wanted to take home and taste at my leisure, to see where they would go with air and time and how they would work with food.
Big Basin Vineyards Syrahs: These wines from the Santa Cruz Mountains can be hard to find but are worth seeking out. I particularly enjoyed the '06 Rattlesnake Rock. These are big wines that will benefit from time in the bottle.
Qupe: '08 Red Blend, Los Olivos Cuvee; '06 Syrah, Bien Nacido Hillside Estate; '06 Syrah, 25th Anniversary—Bien Nacido X-Block.  One of the better known Ca Rhone producers, the Qupe wines are both accessible yet intriguing. These are wines that would work well both for the casual wine drinker and the connoisseur.
Ridge: '08 Carignan; '00 Syrah, Lytton Estate.  Like all of the Ridge wines I have tasted, these are exemplary examples of the grapes.
Tablas Creek: '08 White Blend, Esprit de Beaucastel Blanc; '08 Grenache Blanc; '09 Rose; '07 Esprit de Beaucastel.  One of my long time favorites, last year's Grencahe Blanc was my summertime favorite last year.
Tercero: '07 Syrah, Thompson Vineyard, Los Alamos; '07 Red Blend, Cuvee Christie.Larry Schaffer is producing wines that reflect both the varietals and the regions that they are grown in at a friendly price point.
---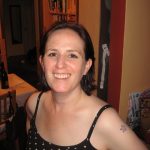 Amy Cleary is the food and wine publicist for the University of California Press. She also publishes a blog, winebookgirl.