I'm not a trinket person. I don't spend much time in gift shops looking for souvenirs to bring home. While bottles of wine purchased in a region can bring back great memories, once they're gone they're gone. For me, one way to preserve the memory of a trip is learning how to make a dish that closely replicates something tasted at the source. A dish that would never fail to remind me of that place and time. And while traveling through Veneto, specifically the Conegliano-Valdobbiadene Prosecco Superiore DOCG region, that dish was Prosecco risotto.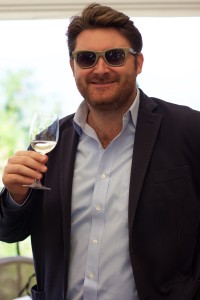 There were two important things I learned from Federico Dal Bianco, Marketing Manager and third generation family member of Masottina, located in Conegliano – the significance of Rive designated Prosecco and how to make Prosecco risotto.
My introduction to Federico was at dinner upon my arrival to the region, a trip sponsored by Gran Via – Società & Comunicazione. The first thing I noticed was a red wine already decanted. "Although 90% of our production is Prosecco," he explained, "we do make some still wine, including the Montesco, a rich and full-bodied red blend of Cabernet Sauvignon, Merlot, Cabernet Franc and small amount of Marzeminoa aged in French oak barrels for 24 months. This wine falls under the Colli di Conegliano DOCG designation.
The next thing that caught my eye was a bottle of Prosecco with a single vineyard and vintage date listed on the label, something not commonly associated with this region. The wine was called "Contrada Granda" Brut, Rive di Ogliano from the Conegliano-Valdobbiadene Prosecco Superiore DOCG. I was familiar with Conegliano-Valdobbiadene but not so much with Rive, and not at all with Rive di Ogliano.
In 2009 when Prosecco di Conegliano-Valdobbiadene was elevated from DOC to DOCG status it also included an additional terroir-focused designation called Rive, which locally translates to slope or hillside, where these prized vineyards are located. There are 43 small focused Rive designations within Conegliano-Valdobbiadene, Ogliano is one of the furthest east Rive designations in the region, and Contrada Granda is a single vineyard within Ogliano. The next day I would travel to Contrada Granda to witness the first day of harvest for their Glera grapes (formerly named Prosecco. The name was officially changed to Glera after the 2009 DOCG update, so as not to confuse consumers). At Massotina they only use Glera grapes for their DOC and DOCG Prosecco (even though about 15 additional grapes, in small amounts, are permitted in a wine labeled Prosecco). These wines are meant to represent both the terroir of the region and the vintage.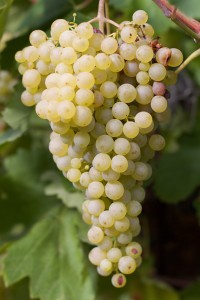 "The 'Rive' wines represent the essence of the territory, of terroir," Federico explained to me. In addition to coming from one specific area, they must also be harvested only by hand, with strict yields per hectare requirements, and must be labeled with the vintage and location on the bottle, something not common with the majority of Prosecco produced in the region.
Masottina's Contrada Granda Rive di Ogliano, to me, was incredibly fresh and elegant with a very fine mousse. It was fruity and fresh, as Prosecco (even the finest Prosecco) should be, but with a fine mix of minerals and just a touch of spice on the finish. A perfect refresher for our appetizer of fried mushrooms dipped in a rich melted cheese. It was also mouthwatering with a tender beef tartare, and held up nicely to local charcuterie.
Speaking of local cuisine, at dinner – it was just the two of us that evening – we chatted mostly about food (not that uncommon for me). We'd be learning about Massotina wines the next day with a larger group during the visit to the Contrada Granda vineyard, so on this night food was our focus. I asked Federico what some of his favorite local signature dishes are – among them he listed mushrooms, meat (beef to be specific), polenta from the local grown corn that you see pretty much anywhere there isn't vines, and tiramisu, to name a few.
After our appetizer came the main course, a grilled ribeye steak served with roasted potatoes and paired with the Montesco that Federico decanted earlier. The steak was perfectly seared and tender and the pairing was spot on. The dish, however, is not one I typically associate with any specific region in particular.  Nobody can really hail claim to the invention of the perfect steak (unless you're talking to my avid griller husband that is), at least in the same way Maine lobster is distinctly, well, Maine, or Neapolitan pizza is to Naples. It wasn't until our next meal together where I found a dish that really spoke to this region.
At that memorable lunch outside the 10th century Castle of Conegliano, overlooking the steep and deep green hills of Conegliano and Valdobbiadene, we were presented with a risotto course – a common dish of the region. It was creamy, with perfectly al dente rice, and a distinctly buttery flavor. It was prepared simply, with no additional vegetables mixed in, and no meat to accompany it. While I've had risotto dozens and dozens of times before, Federico was about to do something I had never seen before. Before digging in Federico asked me to pass him the Contrada Granda, which he brought among other sparkling wines they produce. I assumed he was just going to refill his glass, instead I saw him pouring the wine over his risotto.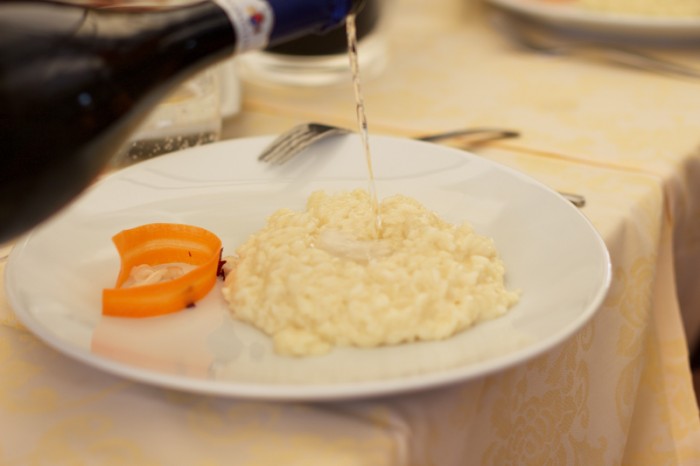 "What are you doing?" I asked. I was fascinated. He laughed, "I am making Prosecco risotto," and explained to me that this was his grandmothers way of making risotto. As a boy he recalled his grandmother using Prosecco in place of still white wine as the base for risotto, and when it was presented, she would dig a small well in the center of the risotto and then pour a small amount (maybe an ounce) into the well, and then stir it into the dish. And that's how Federico proposed we eat our risotto that afternoon.
I will never forget it. It gave the dish a rich and distinct flavor. It was unlike any risotto I've had elsewhere. This risotto, it's distinctly Conegliano to me.
It's a dish I can replicate whenever I want to bring back memories of that trip. That's better than any gift shop souvenir to me.
Prosecco Risotto
Inspired by lunch at the Castello Conegliano
1 qt chicken broth, (4 cups)
2 tablespoons butter, plus 1 additional tablespoon to finish the dish with
½ small onion (approximately ½ cup), chopped
1 clove garlic, finely diced
Salt and pepper, to taste
1 ½ cup Arborio rice
1 cup Prosecco
¾ cup grated Parmesan cheese
In a medium saucepan bring the chicken broth to a low simmer and keep warm.
In a deep wide skillet or pot set to medium heat, add butter and, when melted, add onions. Season with a small amount of salt and a pinch of fresh ground pepper.
Cook until beginning to soften (about 5-8 minutes). Add garlic and cook one additional minute.
Add the rice and stir to allow the rice to get covered in the butter and onion mix and begin to get slightly translucent around the edges (about 1-2 minutes).
Add ½ a cup of the Prosecco (saving the other ½ for later), and cook until it has almost evaporated (about 2 minutes).
Using a ladle, add just shy of 1 cup of the hot broth to the skillet. To that add 2 tablespoons of the reserved Prosecco. Cook, stirring constantly, until most the broth has been absorbed (4-5 minutes). Continue this process, adding about 1 cup of the broth and 2 more tablespoons of the Prosecco, at a time, in 4-5 minute increments, until the rice is al dente and sauce is nice and creamy.
Turn off the heat and mix in the Parmesan cheese and 1 tablespoon of butter (for an even more buttery flavor add 2 tablespoons).
Notes: When I tasted this dish originally it had a distinctly buttery flavor. To replicate this I cooked the onions with butter, and then finished the risotto with another tablespoon of butter. You can add one or two additional tablespoons depending on your preference. To get a stronger wine flavor to the dish I doubled the traditional amount of wine found in most risotto recipes. I began the dish with ½ cup of Prosecco, and added one to two tablespoons each time I added more broth to the rice. This gave the end dish a stronger essence of Prosecco.