This is PART TWO of L.M. Archer's exploration of Central Otago. Before continuing, read part one.
Individuation: Fruit vs. Site
Forsyth sees a decided march towards individuation throughout Central Otago's vineyards. "So now, thirty years later, we're at the stage where we can see better producers concentrating on individual vineyards, husbandry, organics," he offers. "There's a massive divergence away from what people expect the New Zealand style to be, which is bright fruit. It's all about fruit here, which is the best part — and the worst part.
"Now that just becomes a background for the palette of wines, I think, and the individual styles develop. We're seeing more restraint, more elegance. The next thing after that is transparency, which then is not about fruit, but phenolics.
"As soon as we start looking at the skeletal nature of wines and phenolics, we're suddenly into vineyard markers, which is where we're all headed. But we can't go there first; we've got to go through all these levels. Burgundy has had hundreds of years; all that is already established and passed down. It's not something they even need to discuss, because they already have such faith in what the vineyard is going to deliver. They don't have to worry about the basics.
"They think in much longer terms about the vineyard, and in terms of making wine. It's more of a custodial role, all about refinement, in little bits and pieces. Whereas in Central Otago, we're only now just getting past the basics. Yet now is probably the most exciting time for our wines, because all the building blocks are in place. We're confident because we don't have to prove anything anymore."
Winemaker Paul Pujol of Prophet's Rock concurs about this burgeoning regional individuation, noting: "a key element to that would be increasing vine age, which helps with expression of site over a more simple fruit-driven expression."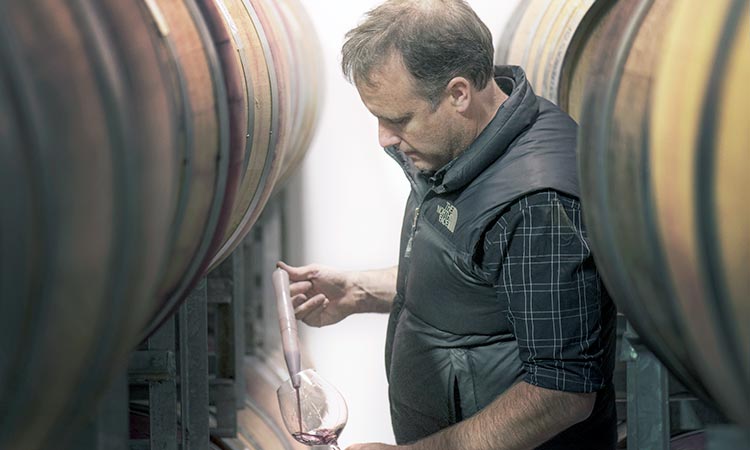 The burly, understated Pujol boasts a heady international background, including stints in France and Oregon, most notably at Domaine Comte Georges de Vogüé of Burgundy's Chambolle-Musigny. "With winemaking, it also takes time to gain understanding of a region or site," he adds. "A natural progression in New World regions is the move from regional or fruit-driven styles towards wines that speak to the vineyard they're from. In my case, the way I make wines from our sites has changed a lot over time. I've moved away from extraction and any use of whole-cluster towards an approach which more accurately portrays the site, rather than sticking to a winery-driven style."
Heritage and Legacy
With greater understanding comes greater responsibility.
"At the end of the day," contributes PM Chan, owner of Domaine Thomson Wines, "there are a lot of similarities between people who work the land and have a strong connection to it, as guardians for the future. We only have it for while, so we have to look after it for the next generations. Look at the Cistercians in Burgundy – it's part of a long line of people doing this whole thing."
Chan and husband David Hall-Jones enjoy an unusual distinction as dual-hemisphere proprietors of both Surveyor Thomson in Central Otago and Domaine Thomson in Burgundy. The former pays homage to David Hall-Jones' great-great-grandfather John Turnbull Thomson, chief surveyor of Otago. The latter, an unexpected opportunity realized in 2013, grows out of a mutually respectful relationship with the wine village of Gevrey-Chambertin, where the full-time Hong Kong residents spend holidays with their children in a restored maison purchased in 2001.
"The French have a word, patrimoine, a lovely term for family, heritage – your connection to the land, kind of what defines you," Hall-Jones notes. "In New Zealand, we have the term mana, meaning your prestige in relation to your tribe. It's a nice common theme between the two places."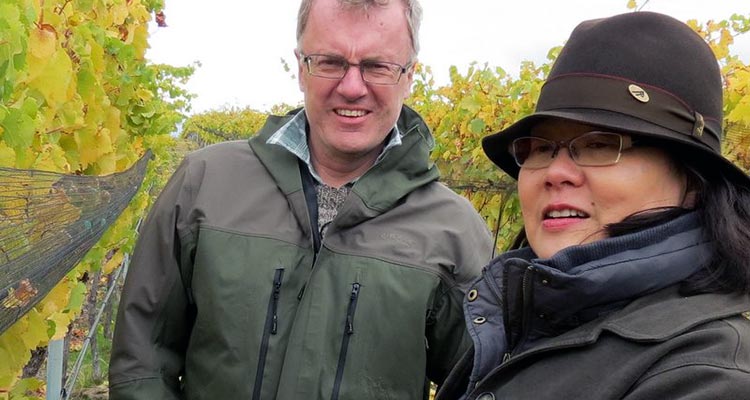 Attention to the land expresses this generational continuum. Within the confines of their small plot in Gevrey Chambertain's Les Evocelles (meaning bushy place), vineyard manager Gerard Quivy farms organically, due to possible wind drift issues stemming from proximity within Burgundy's dense, parcelated vineyards. In spacious Central Otago, Surveyor Thomson employs biodynamics, a choice made in 2013.
"There are six biodynamic vineyards in Central Otago, three of which are almost adjacent," shares Hall-Jones. "Surveyor Thomson, Domaine Rewa, and Domaine TOSQ. Biodynamics encourages this lovely collaboration. All the [biodynamic] preparations are all made on Domaine Thomson, but the cattle used across all three vineyards share the same biodynamic manager, Su Hoskin."
"We all share the cow poop," giggles Chan.
In addition to the same biodynamics manager, Philippa Fourbet of neighboring Domaine Rewa shares local viticulturalists Grant Rolston and Gary Ford of VineWise — as well as the same belief in her role as custodian of the land. Fourbet grew up on the outskirts of Otago, and though she currently lives in France with her husband and young family, she plots her return to Domaine Rewa as a way of ensuring her children's connection to the land, and to their heritage.
Indeed, Fourbet named Domaine Rewa for her grandmother. "Rewa is a Maori name, though we're not Maori," she admits. "In the early 20th century, there was a trend to use cultural names so my grandmother was named for the Rewa Rewa, a honeysuckle-like tree that doesn't like frost. But I called the winery Rewa because I love my granny."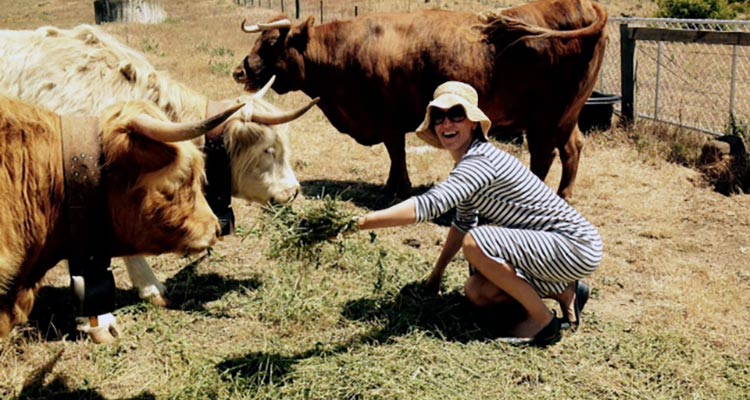 Élevage
Part rebel, part wunderkind, part pragmatist, Central Otago embraces Old World traditions, but never forgets its intrepid New World roots, claiming a rightful place on the worldwide Pinot Noir stage alongside éminence grise Burgundy and kindred-spirit Oregon.
"In New Zealand, there's still a lot of individuality, especially with the biodynamic crowd," explains consulting winemaker C.P. Lin, "but there are also a lot of team sport things, so there's a mentality of teamwork."
Taiwan-born Lin learned the craft of winemaking at Mountford Estate Vineyard and Winery in Christchurch, despite blindness incurred in childhood. Today he consults internationally, most recently for Third Leaf Wines on the Maison Roche de Bellene 'Bonne Rouge' Beaujolais project in Burgundy.
Lin believes that "in Burgundy, there are as many variations as there are wine makers. Burgundians tend to be more individual and more stubborn than New Zealanders."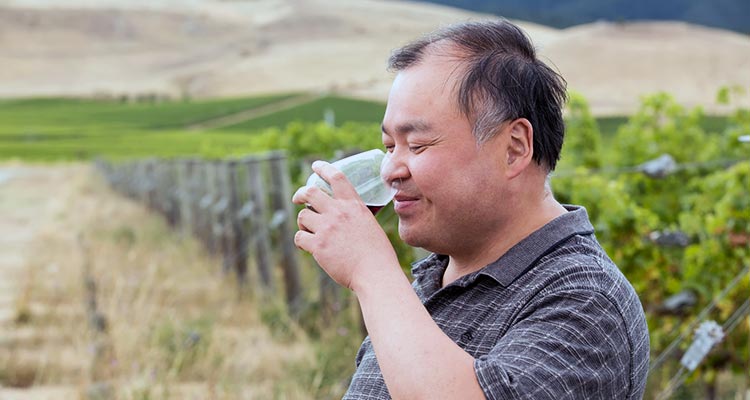 Pujol proffers his own view of Burgundy's impact upon wild-child Central Otago: "In many ways, a key element was seeing producers totally tuned-in to their vineyards and adapting the winemaking to suit the site rather than impose a winery/winemaker driven style."
"The New World has great energy," Chan adds. "The Old World has patience and experience. Add the two together, and hopefully we learn from both."
Hall-Jones sums it up this way: "In the New World, we have a tendency to rush, and you want to be at the end when you're really at the beginning. From day one, we've got to realize that people have been making wine in places [like Burgundy] for hundreds of years, and that we can earn a place at the table by quietly earning it, honestly over years. Quite a Burgundian way to do things — quietly — and let things just come in their own time."