Challenged by climate change, lack of available land and rising production costs, some of Burgundy's top producers have established wineries in Oregon. But the more adventuresome are now flying much further afield — to New Zealand's Central Otago.
Located on the 45 parallel in the Southern Hemisphere, Central Otago is one of the world's southernmost viticultural areas. The region's rugged terrain, steep river gorges, continental climate and extreme diurnal shifts prove the ideal crucible for creating exceptional Pinot Noir.
Cultural Connections: Oregon and Burgundy
Though deemed "pre-eminently suitable" for winemaking as far back as 1895 by Victorian Government agriculturalist Romeo Bragato, the region didn't begin wine production in earnest until about 30 years ago. As the industry grew, winemakers sought guidance and inspiration from the two internationally dominant Pinot Noir producing regions: first the Willamette Valley, and later from Burgundy.
"We as a region started off with Oregon as our benchmark," explains winemaker Duncan Forsyth of Mount Edward Winery, who I met up with during the 2017 International Pinot Celebration in McMinnville, Oregon. "We [Central Otago] started thirty years ago," he continues. "Our first commissioned winery was in 1987. In the early 1990's, almost every Central Otago winemaker came to Oregon."
"From a language, culture… from an ability to get on with people, Oregon is very similar to New Zealand. There's a dynamic and a personality that fits quite well."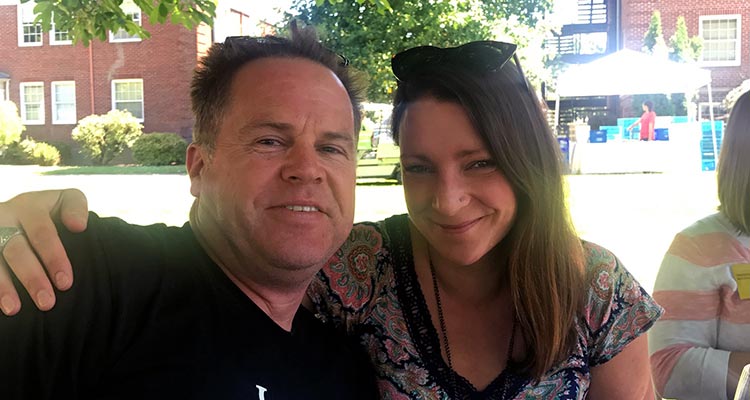 "With Burgundians… you need a link to get in there sometimes," Forsyth adds. "Nick Mills of Rippon opened that door through his connections. Now Lucie Lawrence at Aurum is a Burgundian living here in Central Otago."
Mills founded the Central Otago Burgundy Exchange (COBEX) program in 2006 as a means of promoting cultural relations between the two regions. It allows up to four Central Otagoans to work in Burgundy during harvest, then hosts a number of Burgundians during Central Otago's harvest – which falls during the Northern Hemisphere's Spring.
He devised this program after completing a polytech winemaking program in Burgundy early in his career, staying on to work for a few wineries, including Domaine Jean-Jacques Confuron and Domaine de la Romanée-Conti. Friendships forged there helped open the door to a cultural exchange between his homeland and Burgundy.
"Now you wouldn't find a winery without a connection to Oregon or Burgundy," he continues, "and that just exposes us to a wider culture. Winemakers are notoriously blanketed – you get a 'cellar-palate' and develop a myopic point of view if you're not careful. But with Pinot, not only do you get found wanting all the time – all of us do – but it's brutal. If you get it right, it's brilliant – but it's so easy to get wrong. You need that exposure to different thoughts, to different wines, to put yourself in context, which then allows you to put yourself, your vineyards, your house style in context."
Farm Voice
"You can travel and you can learn, but it's not until you put your roots down that you start to learn," contends Mills as we speak via Skype. "I don't believe in Old World/New World anymore. It's about finding a voice and being able to communicate ourselves accurately and officially. Especially in New Zealand. This is a culture of ingenuity – we are pioneers, we always celebrate the new and inventive. We're always asking, 'How did you do that?' The beauty of Burgundy is all the time it took to develop layer after layer of structure. But they lost their freedom of thought and expression. New Zealand terroir is about freedom… We weren't nuts going around looking for a piece of Burgundy. My parents planted their pinot noir through their own vision."
In 1975, Mills' father Rolfe and mother Lois (pictured above) carved out a plot of land from the family's original 1912 estate, christening it Rippon, where they planted vines in their loess-dusted, schist-layered soils in the Wanaka area of Central Otago. The senior Mills would later go on to establish the Central Otago Winegrowers Association (COWA) and marketing arm, Central Otago Pinot Noir Ltd. (COPNL).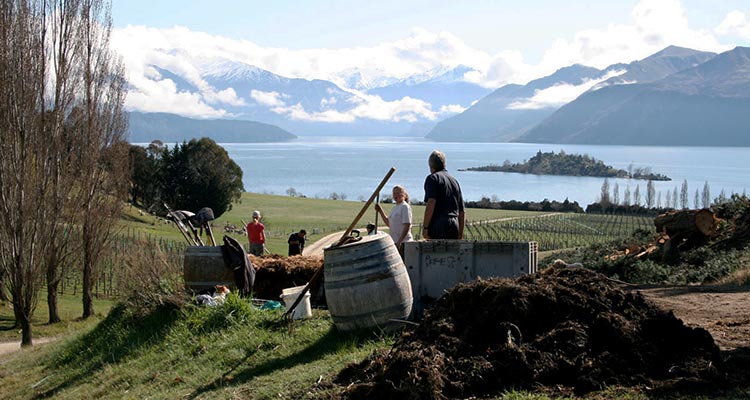 Today, forty-plus years in, Mills describes Rippon as a "complete and living whole." Family and workers farm follow the gentle celestial cycles of biodynamics. During the 2017 Central Otago Pinot Celebration, Mills referenced his connection to the land using the Maori term Turangawaewae (toor-angha-why-why), which loosely translated means 'a place to put your feet." He breaks it down further for me, explaining, "Wanaka means 'place of knowledge' in Maori. Turangawaewae – Wanaka – Rippon – it's where you feel most empowered."
This holistic approach ultimately contributes to what Mills calls 'farm voice," a 'liquid distillation' of the land, a summing of site through wine – integrity, intent, climate, culture. In short, an intimate 'sense of place' not unlike the Burgundian concept of 'terroir.' With Rippon's younger vineyards, the wines reflect fruit, rather than soil – parts expressive of the whole. With age, however, the vines take on a voice of their own – single-vineyard grace notes of idiosyncratic, linear precision.
Mills sums it up like so: "Our future centers on perpetuating our pastoral activities over successive generations."