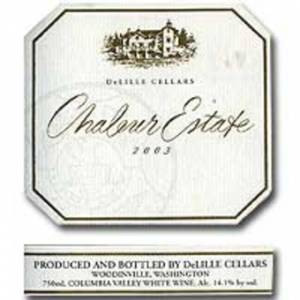 HOT LOT January 1, 2012
WHO: DeLille Cellars
WHAT: Red Bordeaux Blend
WHERE: Washington, Columbia Valley, Red Mountain
DESIGNATION: Chaleur Estate
WHEN: 2003
SIZE: 750 ml
RESERVE: $170 (all three bottles)
MINIMUM BID INCREMENT: $10
95 Points, Wine Advocate
Both the 2003 and 2002 red Chaleur Estates set new standards for this top-notch Washington winery. Winemaker Chris Upchurch is wedded to producing wines of harmony as well as grace, and with these two gems he's hit the bull's-eye on two successive occasions. Amazing aromas of blueberries, black cherries, spices, sage, thyme, and violets emanate from the glass of the 2003 Chaleur Estate (red). Though this wine is densely packed with candied blackberries as well as cassis, it loses none of its elegance and charm. Extremely well-focused and detailed, it also reveals great length in its seamless finish. Drink it over the next 15 years.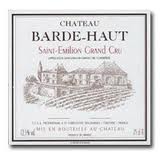 WHO: Chateau Barde-Haute
WHAT: Red Bordeaux Blend
WHERE: France, Bordeaux, St. Émillion Grand Cru
WHEN: 2005
SIZE: 750 ml
RESERVE: $170 (all three bottles)
MINIMUM BID INCREMENT: $10
93 Points, Robert Parker Jr., Wine Advocate
A tasty, opulent 2005 from proprietress Helene Garcin, this sexy wine exhibits a dense ruby/purple color followed by a sweet bouquet of licorice, black cherries, blackberries, oak, and licorice. Medium to full-bodied, opulent, fleshy, and disarming, it will drink well in 2-3 years, and should age for 12-15. By the way, I have recently begun sampling my 1998 Barde-Haut, which is just emerging from its adolescent stage. It, too, is a beauty!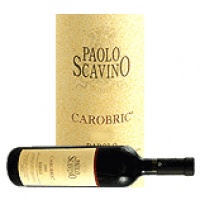 WHO: Paolo Scavino
WHAT: Nebiollo
WHERE: Italy, Piedmont, Barolo
WHEN: 2000
DESIGNATION: Carobric
SIZE: 750 ml
RESERVE: $170 (all three bottles)
MINIMUM BID INCREMENT: $10
94 Points, Wine Spectator
Wonderfully fresh and floral, with strawberry, raspberry and cut cedar aromas. Full-bodied, with refined tannins and a clean, fresh finish. Builds on the palate. Very elegant and long. Not quite the 1997 or 1995, but clearly outstanding. Best after 2008. 1,945 cases made.
Three great wines from around the world, all in one auction lot. Start with the newest of the New World, a great wine from Washington. Then cross the ocean for a 93 points Bordeaux from the greatest vintage in memory. Finally, go to Italy for a wonderful Barolo, a wine that can easily age another decade or two.
Please submit your bid in the comment section, below. If the reserve is met, the auction will be won once a bid goes unanswered for a full calendar day.
The winning bidder will be asked to pay directly to the Hillel Foundation at Indiana University, "Find Lauren Fund." The Hillel Foundation at Indiana University is a 501(c)(3) charity with a dedicated fund. Palate Press: The online wine magazine will not collect any proceeds as part of this auction. The buyer will also pick up the wine at, or pay shipping from, Zachy's in New York City.
For more about the auction please go to Wine for Lauren. For further information about the search for Lauren Spierer, please visit http://www.findlauren.com.