California hardly conjures up an image of a wine region struggling with an identity crisis. But there are areas of the Golden State that have never fully defined a winemaking niche.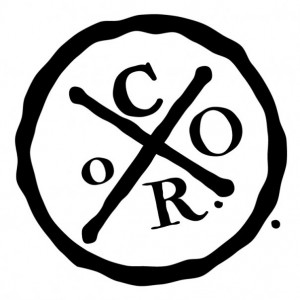 A consortium of Mendocino County winemakers are counting on a Zinfandel blend called Coro to create market buzz. The Coro Mendocino group claims it is the United States' first proprietary blend. "Coro" means "chorus" in Italian and Spanish, best illustrating the cooperative effort.
"Mendocino has never had strong representation," said Paul Dolan, a partner in the Parducci Winery. "I'd say we still don't have an identity in the marketplace. The Russian River is Pinot Noir, Napa is Cabernet. I'd say the Central Coast is somewhat in the same spot we are. It has taken these outlying areas a little longer to define themselves."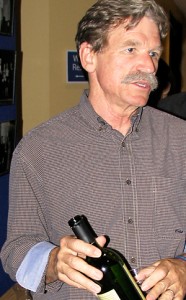 Dolan, who worked at Fetzer before buying into Parducci, also produces his own line of wines. He started working on a blend at Fetzer in the 1990s that featured Zinfandel and Petite Sirah before joining Dennis Patton, now the winemaker at Golden Vineyards, to create Coro.
"The more I got into it the more I decided it would be a great venture," Dolan said of the early days. "We invited a few winemakers to work with us on developing the concept. It took three or four months but we realized we had something."
The key to Coro's early development was the winemakers' shared attitude to make Coro something special. The production protocol requires the Coro to have a minimum of 40 percent and up to a maximum of 70 percent Zinfandel. The approved second tier varietals may not exceed the percentage of Zinfandel. Those second tier wines are Syrah, Petite Sirah, Carignane, Sangiovese, Grenache, Dolcetto, Charbono, Barbera, and Primitivo. Wine makers can then add up to 10 percent from any single or combined vinifera source. And, of course, all of the grapes must be grown in Mendocino County.
Protocol requires an alcohol level between 12.5 and 16 percent, minimum of one-year barrel aging, use of a Coro label, and approval of a five-member selection panel. There can be no protocol parameters on the wine's cost, by law, but most of the current members sell their Coro near the $37 price point. The first vintage was 2001 with winemakers currently selling the 2006 and 2007. The 2008 will be released this summer while the 2009 just went through the first of two pass/fail tastings.
"It took quite a long time to iron out those production protocols," said Julie Golden, Golden Vineyards. "We discussed how we're going to keep people doing what we wanted to do. We have quarterly meetings. We refine the protocol and define roles.
"But what really came out of it all is the collaborative exchange. It's really not a business that's run like a business. People enjoy it and we've worked really hard to see that it stays defined that way."
Current Coro producers, as listed on their website, include Brutocao, Fetzer, Mendocino Vineyards, Golden, Graziano, McDowell, McFadden, McNab Ridge, Pacific Star, Parducci, Philo Ridge, Barra, and Weibel Family Vineyards.
Each winemaker creates a blend that doesn't just represent Mendocino but also their own individual styles.

"Mendocino has a strong Italian heritage with Sangiovese, Barbera, Primitivo, and Dolcetto," Philo Ridge winemaker and owner Fred Buonanno said.  "But we are using grapes that have been traditionally grown here, hence our signature Zinfandel but also Syrah, Petite Sirah, and Grenache.
"People tend to think Coro will be homogeneous due to the Zinfandel base but it's nothing like that. Graziano tends more to the Italian style while Philo Ridge has more Rhone characteristics. Yet, we're following the same guidelines."
Still, the county's long history with Zinfandel remains at the core of the blend. "Some of the oldest vines in the county are Zinfandel, which showcases our heritage," said Rich Parducci, McNab Ridge. "Zinfandel is planted from the red soils of Redwood Valley, down to McDowell Valley, over the Mendocino Ridge into the Anderson Valley."
But with the Zinfandel requirement dipping as low as 40 percent, winemakers can use "all the spices in our rack," Parducci said. "Usually, I run through all the wines I'm considering for Coro (three or four Zins, Petite Sirah, Syrah, Pinotage, Carignane, and Grenache Noir), tasting each and visualizing how each would work in the blend. Some never make it past that point; they don't have what it takes or what I think it takes to be Coro.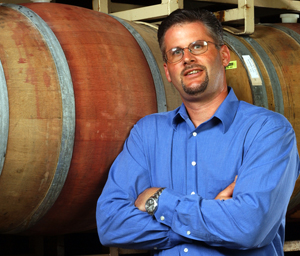 "Once I've decided on the lots I'll be using, the blend dictates which direction I'll go. Maybe the wine needs structure so I back off the Zin and blend in Petite Sirah to round it out. I routinely make and taste blends over a period of a few days."
The Parducci family has made wine in the region for more than 75 years so he relies on historical insight to numerous Mendocino vineyards to source his fruit.
All of the producers talk enthusiastically about the cooperative effort exceeding expectations.
"We truly enjoy the collaboration that goes into making Coro with our fellow winemakers," Buonanno said. "It helps us to understand what different folks are looking for in wines and helps us hone our winemaking skills."
But Buonanno knows Coro has to expand to be successful. The Coro consortium does not submit the wines for review and is self-funded, limiting marketing abilities. "What we have to do better is evangelize Coro to our brethren," he adds.
"Most people have never heard of a consortium of winemakers or a 'prescribed' winemaking method. But once they do hear about it they find it very intriguing. The whole concept of winemakers doing blind judging to help competitors to make the best wine that they can leaves people feeling good about the program."
Dolan, one of the biggest names in the Mendocino region, still finds the cooperation amongst producers to be Coro's biggest achievement. "It was a super pleasant surprise," Dolan recalled. "When we were going through the process of trying to identify varieties and looking at the label I was shocked they decided to use the same look and feel.
"I was on the other side of the fence. I didn't think that was a particularly good idea. But it was more important to me that there was agreement. When they started down that path, I became a strong supporter and believer."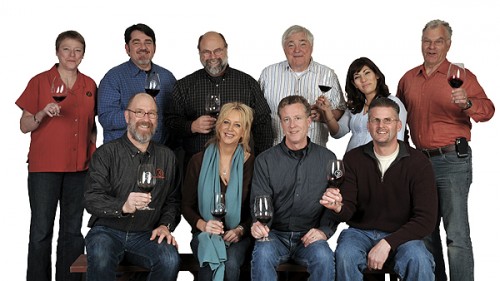 2007 Coro Mendocino Wines
Brutocao Cellars: 45% Zinfandel, 25% Primitivo, 20% Syrah, 10% Dolcetto
Fetzer Vineyards: 63.3% Zinfandel, 18.4% Syrah 18.3% Petite Sirah
Golden Vineyards: 45% Zinfandel, 30% Petite Sirah, 15% Syrah, 10% Sangiovese
Graziano Family Wines: 51% Zinfandel, 11% Petite Sirah, 11% Barbera, 11% Sangiovese, 11% Dolcetto, 5% Primitivo
McDowell Valley Vineyards: 51.3% Zinfandel, 24% Petite Sirah, 14.8% Syrah, 3.6% Touriga Nacional, 2.4% Grenache, 3.9% Other Reds
McFadden Farms: 60% Zinfandel, 26.8% Syrah, 13.2% Petite Syrah
McNab Ridge Winery: 49.5% Zinfandel, 29% Petite Sirah, 11.25% Syrah, 4.85% Carignane, 3.1% Grenache Noir, 2.3% Pinotage
Mendocino Vineyards: 70% Zinfandel, 24.4% Syrah, 5.6% Cabernet Sauvignon
Parducci Wine Estate: 47% Zinfandel, 45% Syrah, 8% Petite Sirah
Philo Ridge: 60% Zinfandel, 20% Petite Sirah, 20% Syrah
---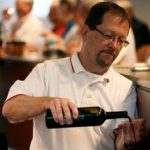 Howard W. Hewitt is a former career journalist who writes a bi-weekly newspaper column in Indiana. he also writes about value wine on his blog, Grape Sense – A Glass Half Full.