So often it seems people rarely eat to taste. We consume food as nourishment, to rid ourselves of hunger pangs, and then it's on to the next thing requiring our attention.
However, there are some dishes that we cannot help but absolutely relish, savoring every bite as though it were the last. Often wine accentuates these beloved meals to the point that we would never conceive of eating them without a particular wine alongside. These are the meals that make life interesting. This rush to a clean plate prompts a discussion about how a meal, in particular—the enjoyment of each bite and sip, the savoring of each flavor—is different from how we eat the majority of our meals.
When considering wine and food pairings, does there exist a match whose harmony is persuasive enough to keep you away from eating the food if the wine is absent? There are some who honor a particular food union to this degree. The reasons, however, are not always as straightforward as good taste.
•••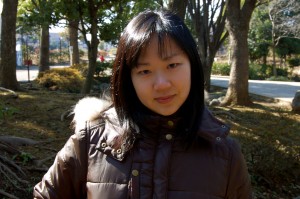 Melinda Joe, an American journalist in Tokyo and writer for Tokyo through the Drinking Glass is lucky to have discovered a flawless pairing at her "neighborhood Italian place" that is the kind of match you just can't whip together at home.
"The pasta dish is delightful in its simplicity—just cream, a touch of garlic, a single dried chili, and sushi-grade fresh sea urchin. Planeta Chardonnay has a creamy quality that gels with the texture of the dish. It's not too oaky, and has lovely citrus sparkle that cuts through the richness of the sauce and also matches the bright hue of the sea urchin (it's coral-colored). A touch of honey sweetness also echoes the sweetness of the sea urchin, but integrated oak makes for a more harmonious blend. A friend once described the pasta as 'a little like falling in love for the first time.' But, be forewarned: I've had this dish at lots of places around town and have even tried to make it at home, but it's not quite the same…even with the Planeta."
•••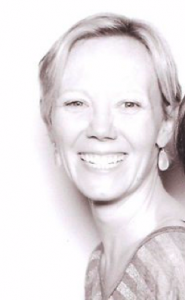 Brooke Burton, a food and travel writer as well as restaurant professional who writes on her site Food Woolf savors the fantasy summoned by pairing oysters and white wine.
"Cold, on-the-ice oysters are without a doubt, a food that require wine. Maybe it's because this is how I came to love eating the cool, briny mollusks—or maybe it's because flinty and mineral driven wines really are best to enjoy with this dish. Whenever I eat oysters with a crisp white wine, I'm transported to an imaginary bar in France—the one with a zinc topped bar and every guest looks a lot like MFK Fisher, Earnest Hemingway, and Anais Nin—where anything is possible and anyone I've ever wanted to meet is invited.
I love the subtle taste of a well-made mignonette and the creamy cucumber flavors of a great Kumomoto oyster from the Pacific Northwest, or a generous Blue Point from the East Coast, paired with a crisp white from the Loire valley, like Didier Dagueneau Pouilly Fume or Lucien Crochet Sancerre. That holy trinity of flavors—oyster, vinegar, shallot, and a well-made white from France—are the perfect compliment. Nothing else quite compares. Even when I'm out to lunch and have to go back to work, I'll do my best to share a glass with a friend so that I can enjoy in this magical combination."
•••
Some pairings, like favorite novels, transport us to a cherished place and time. Amy McCoy, author of Poor Girl Gourmet: Eat in Style on a Bare-bones Budget and the site, Poor Girl Gourmet, revels in the nostalgia of a particular duet she first tasted in Italy.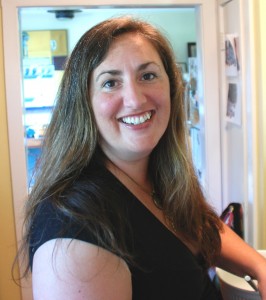 "The one dish that I absolutely cannot have without wine is pasta with my untraditional Bolognese sauce (untraditional because it includes tomatoes), ideally with homemade tagliatele. My husband, JR, and I were married in Montepulciano in 2003, and our entire family stayed on the property of La Foce, a privately owned, sprawling property in the Val d'Orcia, a little over an hour south of Florence, that has been transformed into a hamlet of rental properties.
On the night that our family arrived at La Foce, JR and I had arranged for dinner to be awaiting us. The main course of that dinner was a baked ziti with Bolognese sauce along with a bottle of Vino Nobile di Montepulciano. Having a glass of Nobile (as the locals in and around Montepulciano call it) paired with pasta Bolognese brings me right back to La Foce, surrounded by family and close friends – the perfect antidote to a cold, New England night, yet still appreciated during the warmer months."
The wine stocked at the rental property McCoy mentions is Avignonesi Nobile di Montepulciano. She and her husband "love the big, berry flavor and the tannic quality of the wine, which for some people's palates, makes it seem more rustic, the bigness and tannins help the wine stand up to the strong flavors of the meat sauce." She also suggests Dei Montepulciano, another brand that may be more readily available stateside.
•••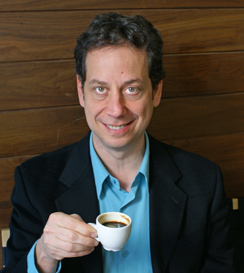 Similarly, even without the allure of a beloved event, the Old World beguiles with its homegrown cuisine and wine rooted deeply in culture and history. These unions are somehow both authoritative and casually communal. For Daniel Young, food critic and author of five cookbooks, three restaurant guides, and his site, Young and Foodish, Marseille is such a place.
"In Marseille I've never seen a bouillabaisse consumed without the company of people and wine. It evolved from a crude fisherman's soup boiled in sea water to a festive, bountiful Sunday stew flavoured with fennel, orange peel, herbs, tomato, leeks, onions, and garlic. The result is not a harmonious blend but rather a noisy, vibrant melting pot—just like Marseille. Likewise a harmonious wine pairing is as impossible as it is wrong. What you can and do match is the terroir. The whites and rosés from nearby Cassis are dry, delicately fruity wines possessing the aroma of the Calanque coastline stretching from Marseille to Cassis."
Young's Cassis wine recommendations are the citrusy Domaine du Paternel Blanc de Blanc and the bone dry Domaine du Bagnol rosé. In such wines, he claims:
"Romantics can identify a hint of what the French call a gout iodé, meaning not so much iodized as tasting of the sea. I'm not sure if I can actually taste the sea in a glass of Cassis, but I expect its mineral-like tang whenever I have a bouillabaisse. The Mediterranean fish that give the bouillabaisse soup its gritty character inhabit the rocks beneath the sea. The vines of Cassis inhabit rocks too, only a little bit inland. That's close enough for me."
•••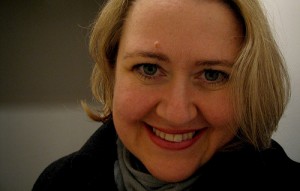 Another acquaintance relishes the wonder of a chance encounter. Tara Austen Weaver, who wrote The Butcher and the Vegetarian: One Woman's Romp Through a World of Men, Meat, and Moral Crisis, and writes at Tea and Cookies, fondly reflects on a pairing she tasted only once.
"It was a rainy cold Seattle afternoon when I pulled a stool up at the bar of a small restaurant alongside the lake. There were mussels on the menu—something I don't usually order, but that afternoon they sounded like the perfect thing. When they came they were perfect—plump in the shell, bathed in cream and tarragon and tasting like the sea. Their richness cried out for a dry white wine, the sort that dances on the tongue. It wasn't pairing advice or even experience that brought me to that conclusion, it was just instinct.
As the rain sleeted own outside, I ate my mussels, and drank my wine, and soaked up the broth with crusts of bread and felt warmed by my meal. It was one of those moments where I felt rich and drunk on life; to be the recipient of such simple and perfect pleasure.
I haven't ordered mussels since that afternoon—I'm actually not a huge seafood fan—but I can't imagine recreating that meal without the drink. It brought the dish to life, enlivened it. The experience would have been poorer for its lack."
Although the brand slips her mind, Austen Weaver hints that a dry Sauvignon Blanc will do the trick. With her permission, I'll take the liberty to suggest Culpeo Sauvignon Blanc from Chile. It's made with organic grapes and is a suitable match with its spritely acid to cut through the creamy broth and lemon and mineral notes to serenade the salty sea.
•••
Personally, when addressing the notion of an unparalleled pairing, the scenario is difficult for me to imagine. Frankly, I'm not one to turn away food, or for that matter, wine. After much contemplation, a twosome surfaces: steak frites and Rioja.
I rarely cook steak. Instead, I look to those with the culinary credentials to know when the perfect tenderness and temperature are reached. There is one restaurant I rely on when the hankering strikes, and one companion who is always game to join me.
Keeping things casual, we sit bar-side and settle into two glasses of Montebuena Rioja. The wine, made entirely of Tempranillo, the oak and spice persuade stewed berries to flow into sweet butter and chocolate, which melt along a medium body and floral finish. As soon as the steak arrives, our chatter ceases.
Roquefort butter moistens a peppered crust. When a juicy morsel of peppery meat is met with a wash of wine, it grasps the wine's spice and loosens its grip against the acidic warmth.
While we carve our portions from the single entree, we are mindful of each other's turn. As the meal nears an end, however, we reach what my mate deems a "degradation of civility." Nudging traces of the meal onto forks, we pay no mind to timid shares of meat—we scavenge the final mishmash of scraps with abandon.
Whatever the reasoning behind much loved food and wine couplings, playing matchmaker seldom proves an easy task. Presumably, enjoyment is derived from the challenge, however stressful it may be. If you have yet to discover your own perfect pair, please, treasure the journey. When rewarded for your efforts with a perfect coupling, as these admissions show, enlightenment may be stilled in memory, but loyalty is forever.
---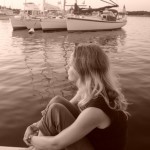 J.J. Adams is the food and wine writer behind the blog Palate-to-Pen. She has studied wine through a variety of venues and works in marketing for a distributor. It's only when she develops seasonal recipes with wine pairings to match, however, that her true passion shines through, fueling weekly blog posts. Also featured on Palate-to-Pen are book reviews, tea tips, dining experiences, and market finds.