This is my third year writing about wine iPhone apps for Palate Press and VinTank. You would have thought last year's version would have been the hardest when we analyzed over 450 apps for 20 key factors. In fact, it was the apocalyptic remnants of the category we saw this year that really pained us.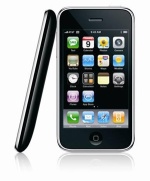 What happened? Why are wine iPhone apps not succeeding when other niche apps like Foodspotting are doing so well? I needed to understand and have spent the last four months analyzing the challenges.
Over the last year and a half we have seen the most tragic case of inertia for this segment of wine apps, with many going out of business, others atrophying in the App Store, and most of the stars stagnating and wasting screen space on our iPhones. We watched as apps shot into the scene (Crushd) only to quickly burn out. We have seen apps that gained the attention of mainstream wineries (Blush) but never answer requests from a few major wineries to do something to accept revenue.
Why Don't iPhone Apps Succeed?
Too Niche
I know that sounds strange, but only a minority of the U.S. population are wine drinkers. Depending on the source it is between 64 million and 77 million, which represents only 20%-25% of the population. Wine itself is still in the minority. When you look the people that drink wine vs. talk about wine you drill down to approximately 10 million social wine customers. Of that group only 2 million journal about wine, and most do so with pictures. We estimate that in the U.S. market there are only about 250,000 über-oenophiles who write detailed tasting notes. That leaves a very small market to target, just 2.25 million potential customers, and they don't all have iPhones.
Competition for Mindshare
Even if you create the most amazing app, one that gets the attention of wine consumers, the app competes daily with others that consume much more of people's attention (Facebook, Twitter, Instagram, Linkedin, Pinterest, Stamped, and more). Further, those other apps are networks where consumers are more likely to share their wine experiences with their friends, followers, fans, etc. Maintaining this mindshare is key and no app has been able to fully figure out how to do this. Some have added gamification (Drync) to help increase usage, others like Social Grapes worked on leveraging social connections but as of yet, except for an active and passionate minority, they remain an afterthought for most. This is more pronounced for wine travel apps, wine & food pairing apps, and wine reference apps that are used at even less frequency. This is even more of a challenge for winery apps.
Disconnect in How Consumers Journal
Most apps are built the way an oenophile wants to record their wine experiences. Typically there is an area to give some rating (all variations), type in the wine details, and add tasting notes. But in reality the majority of journaling is done through photographs. Simply click a picture of the label to remember it. Corkbin was clearly the leader in this arena and looked like it could be one of the winning apps but I am sure they struggle, competing with photo tools like Instagram, Path, Facebook, Twitter, Evernote, and even the Camera function on the iPhone.
Insufficient Data
It is incredibly hard to build a comprehensive app about anything in the wine industry. Travel apps that list wineries but don't have updated data, or even wine listing apps that exclude previous vintages, are not useful. No complete database exists and ones that do exist are grossly inadequate or unreasonably expensive. As a result almost all of the companies lose a key amount of resources and time harvesting data.
They are not solving any real customer problems
Most of the apps are solving a perceived problem. But let's not forget that wine is a luxury product and interacting with wine is a luxury allocation of our personal time. Very few wine apps solve a real problem or need. Some of the key WANTS are remembering the wine we like, helping us find new wines, helping us pair wine with food, helping us while we travel to wine regions, helping us learn about wine. There is only one real pain point in the consumer experience and it is often when a consumer is in a white table clothe restaurant and staring at wines they don't understand. The only app (though through a closed network) trying to fix that goal is VinCompass.
No Business Model
Almost every app that has been launched has no way to earn revenue outside of charging via the App Store. Considering it takes approximately $15,000 to $25,000 to build a mediocre app and $50,000 to $250,000 to build a great app, that is an incredible amount of sales just to recoup your base investment, not even taking into consideration upgrades or maintenance for the service. Sustainability from apps sales alone is not a reality. One of the few apps that actually has a business model is HelloVino, which launched an in-store advertising program with Raley's and Constellation (where the founder's wife is the head of digital marketing).
The Wine Industry Doesn't Invest in Digital
Even if an app did a great job with a compelling business model they are almost doomed if they depend on wineries, retailers, or wholesalers to spend money on their platform. In wine history there have been extremely limited successes in profitable wine tech companies even outside the mobile space. Those who have succeeded have taken years to even break even and only two software companies in history have over 10% market share (one because they have a virtual monopoly, the other because they give away their software for free). The sad fact is that the wine industry would rather spend money hosting an expensive wine maker dinner than investing in the digital world we live in.
Even in the face of the concerns described above, some apps have demonstrated the will to keep improving or continue to be the best.
Recommended iPhone Wine Apps
Journaling Apps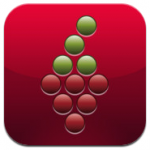 Vivino – One of the best image recognition apps, and as more pictures of wines are taken, the matching gets better and better. A great way to remember your wines. Plus it's free.
Cor.kz – The only app integrated with Cellartracker.com. Great for the oenophile who likes to make detailed notes and wants their notes to integrate with the best cellar management solution in the world. $2.99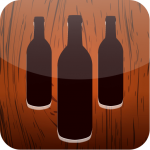 Drync – One of the first advanced journaling apps. Though a bit tired in its UI/UEX, they have an incredible upgrade on the iPad coming soon. Still a bit pricey but if you are serious about journaling, it has a limited free version & a $3.99 version.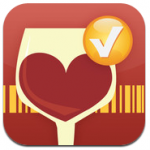 Social Grapes – The best app for seeing what wines your friends are drinking. Not much has changed in the app in the last year but it was so ahead of the curve last year that it has earned a place in this year's best list. It is also free.
Wine Angel – A great middle ground for a journaling app that can handle the most simplistic just taking a picture, to adding more complex notes. Also has some great content for learning about wine in the app. $2.99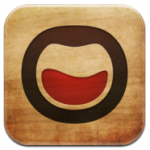 Corkbin – The most intuitive (next to Vivino) journaling app for the user who just likes to take a picture and remember the wine they drank. Also has some basic social features. Free.
Food Pairing Apps
HelloVino – The king of food and wine pairing. They are one of the few apps with a viable business model that takes sponsorships from wineries and from retail partners. Every food pairing comes with a combination of paid and organic results from computer matched pairings. Free.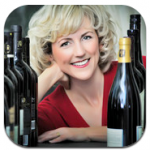 Natalie MacLean – One of the best and most accessible wine writers in the world, Natalie MacLean has a perfect app for everyone to have access to her personal (and extremely professional) food and wine pairings. It is also free, but with membership to her wine reviews ($2.10/month) it gives access to a even better list of features like online journaling and more.
Blush – Blush jumped into the wine app game with a fresh UI and unique approach to food and wine pairing. Free.
Winery Apps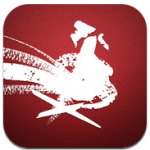 Hahn Estates – Probably the most sophisticated winery app designed with interesting UI and some good consumer value if you like Hahn wines. Free.
World's Most Curious Bottle – A fun wine promotion campaign that uses gamification and fun to help a consumer learn more about Brancott Estate. Kudos. Free.
---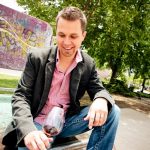 Paul Mabray has been in the wine and spirits industry for over seventeen years. He has worked for Napa Ale Works, Niebaum~Coppola, WineShopper/Wine.com and also was the North American Beverage Consultant for Sumitomo Corporation of America from 2002 through 2005. He founded Inertia in 2002 as one of the first major companies established to bridge the barrier between wineries and their customers. Paul Mabray was CEO from 2003 until 2008 creating the largest and most powerful e-commerce platform for the wine industry, the Rethink Engine. VinTank is a continuation of his desire to help revolutionize the wine industry through e-business and innovative digital products and marketing.