It's hard to believe we published the first Palate Press: the online wine magazine a year ago today. In that time we published 796 stories, including 372 wine reviews. Our stories have been written by 120 different writers on five different continents. Not bad for a one year old.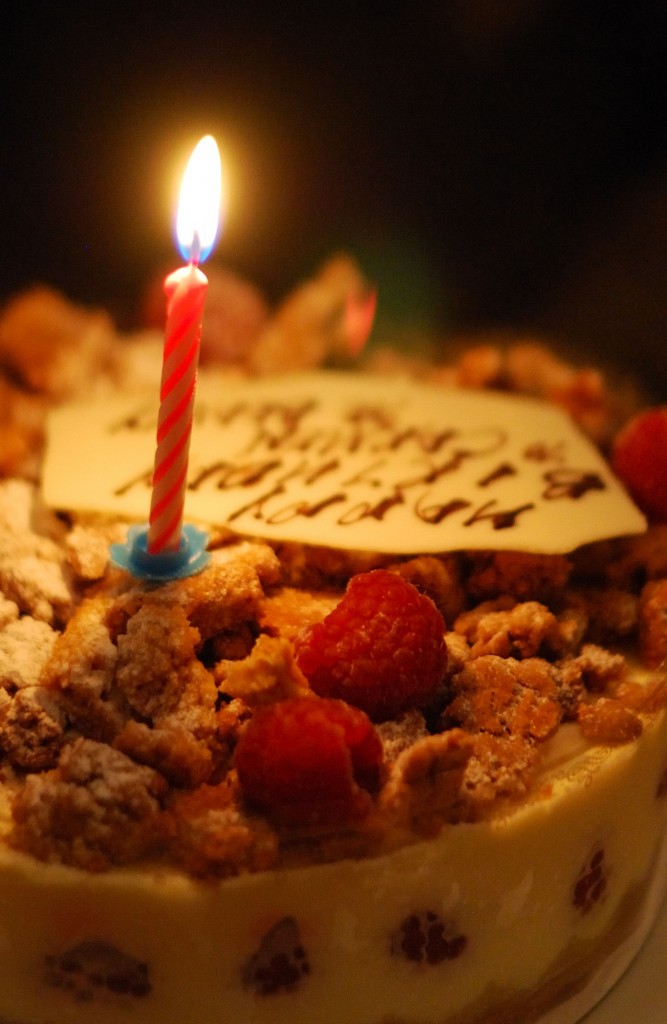 Special thanks for getting through that first year with such success go to a few very special people.
W. R. Tish, Founding Editor. Few people have any idea how much work Tish did behind the scenes to launch the magazine. His great writing, his well-earned credibility, and buckets of elbow grease were essential ingredients to early success.
Meg Houston Maker, Editor Emerita. Meg wrote our very first Feature Story, The Upside of Doon. She wrote several features for Palate Press, and when it was time for Tish to step down, having completed the launch, Meg was the only choice to take over as Executive Editor. Meg's vision helped shape the magazine and recruit writers. Meg recently stepped down to take a full time job as Direct to Consumer Marketing Manager for Bonny Doon Vineyard, but she left a strong organization with a clear vision for our future.
Ryan Reichert, Managing Editor. Ryan is the man behind the curtain, the person who does the heavy lifting and toting that does not bring much glory, but is essential to any successful venture. He produces our stories, chases down authors, assigns editors, and just makes everything go.
Gary Thomas, Wine Review Editor. Tasting notes are an essential part of Palate Press. They provide a service to our readers, giving a steady flow of notes on wines from around the world, and they bring new readers through searches for different wines. Gary took over as Wine Review Editor this year and has done a wonderful job. He is also an essential part of our Editorial Board that does the planning that makes things run smoothly.
As we head into our second year, we are proud to announce some changes that we hope will make us better in the next year.
Editorial Board
We have a new Editorial Board filled with people of exceptional talent: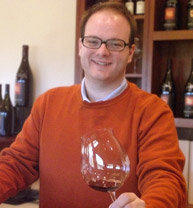 Ryan Reichert – Managing Editor
Ryan has been our Managing Editor for most of 2010. He does all the behind the scenes work that turns stories writers send us into stories you read on Palate Press. He holds the Advanced Certificate with Distinction from the Wine & Spirits Education Trust, is a French wine enthusiast, and a certified Spanish Wine Educator. Ryan lives in Portland, Oregon.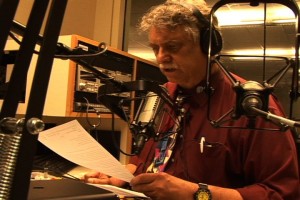 Gary Thomas – Wine Review Editor
Gary brings a lifetime of professional journalism to Palate Press. He spent much of his career serving as a foreign correspondent in places like Islamabad, Kabul, Phnom Penh, and Bangkok. He finds gainful employment as a senior correspondent/news analyst at Voice of America. He was the wine columnist for the Austin American-Statesman in Austin, TX and has also authored pieces for the Wine Spectator.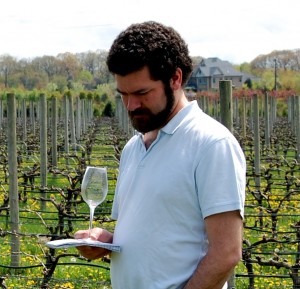 Rémy is a Quebec City based journalist, writer, and translator. He has been writing about wine and food for over 12 years in various magazines and newspapers. He travels extensively in Europe, particularly France, and will share those experiences and that knowledge with our readers and our writers.
Becky Sue is an experienced writer, editor, broadcaster, and consultant in the fields of wine, spirits, food, and travel. Her work appears in many national publications including Art & Antiques, Luxury Golf & Travel, Food + Wine, and Wine Spectator. She began her career as a restaurant reviewer for the Los Angeles Times while working in film and television. She is also the author of The American Lighthouse Cookbook and the classic kitchen reference book, Substituting Ingredients.
Blake is Chairman of the Electoral College of the Vintners Hall of Fame. Previously wine writer/editor for the San Francisco Chronicle, he has contributed articles on wine and sake to the Los Angeles Times, Food + Wine, Wine & Spirits, Wine Review Online, and a variety of other publications.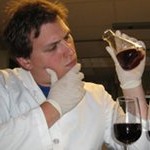 Tom Mansell – Science Editor
Tom is a PhD candidate in chemical engineering at Cornell University in Ithaca, NY. His obsessions are wine and scientific accuracy. He will write about the former, and help us stick to the latter, in his role with Palate Press.
Meg Houston Maker – Editor Emerita
W. R. Tish – Founding Editor
Contributing Editors
After a year of publication and more than one hundred different writers, we are still excited every time we launch a new byline. Here at Palate Press we hope to help "launch" new wine writers, whether they are active bloggers or simple wine lovers with a talent for words, giving them broader exposure and opportunity for readership. At the same time, we hope to give a new platform for professional writers, while so many other platforms for good journalism are disappearing. Palate Press will continue to welcome new writers, so if you have an idea, just send your suggested lead and story summary to submissions@palatepress.com.
We are also proud to introduce a regular group of tremendously talented writers, people who will be Palate Press Contributing Editors, writing regular columns and assisting with editing. Our Contributing Editors are: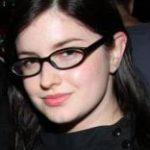 Sarah Chappell focuses on stories about Millenials. She is the manager at Alphabet City Wine Company in Manhattan's East Village. She holds the Intermediate Certificate with Distinction from the Wine and Spirit Education Trust, and is eagerly anticipating the results of her Advanced Certificate exam.
Rémy Charest is also a member of our Editorial Board. His bio is above.

Evan Dawson is the Finger Lakes Editor for the New York Cork Report and is completing a book about Finger Lakes winemakers. His paid job includes offering his best Ron Burgundy impersonation as a morning news anchor and political reporter for WHAM-TV in Rochester, NY.
Becky Sue Epstein is also a member of our Editorial Board. Her bio is above.
W. Blake Gray is also a member of our Editorial Board. His bio is above.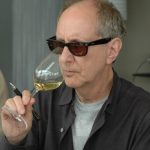 Fredric Koeppel wrote a weekly nationally distributed wine column from 1984 to 2004. In 2006 he launched the blog biggerthanyourhead.net. He is a former college English teacher and newspaper reporter.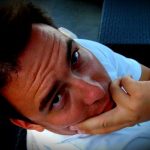 Marko Kovac is a communication and PR consultant living in Croatia. He previously worked as a journalist and editor for national and international news outlets. Marko has a strong passion for wines with character, made in a way that respects nature, he often travels in search of winemakers who share this philosophy.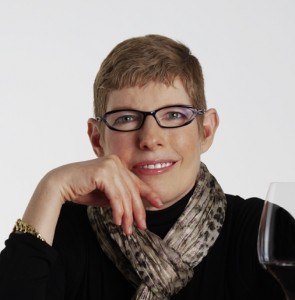 Mary Ewing-Mulligan is the first woman in America to become a Master of Wine, and is currently one of 27 MWs in the U. S. Mary operates the International Wine Center where she teaches WSET Diploma-level classes. She is past president of the Institute of Masters of Wine (North America), and Executive Director of U.S. Programs for WSET.
Elisabetta Tosi is a freelance wine journalist and wine blogger. She lives in Valpolicella, where the famous red wines Amarone, Ripasso and Recioto are produced. In her working time Elisabetta is a web-consultant for wineries, and in her free time she writes books about  Italian wines. Elisabetta is a contributor to Vino Pigro.
The Palate Press Forum
Finally, we are very excited to announce a new Palate Press Forum. This will give you, our readers a chance to actively interact with each other and with us. Additionally, the Feature Story author every week will spend some time on-line in the forum to discuss the Feature Story with you. We think it will be a wonderful addition to Palate Press: The online wine magazine, bridging the divide between our fully edited magazine content and the dynamic interactivity and immediacy of the internet.
On the new Palate Press Forum you will be able to start your own conversation, ask questions of our staff and writers, and meet and get to know other wine lovers. We hope you will join us there and become part of the Palate Press family in our second year.