More than 140 wine lovers congregated at the home of Palate Press publisher, David Honig, for the Eighth Annual Palate Press Grand Tasting.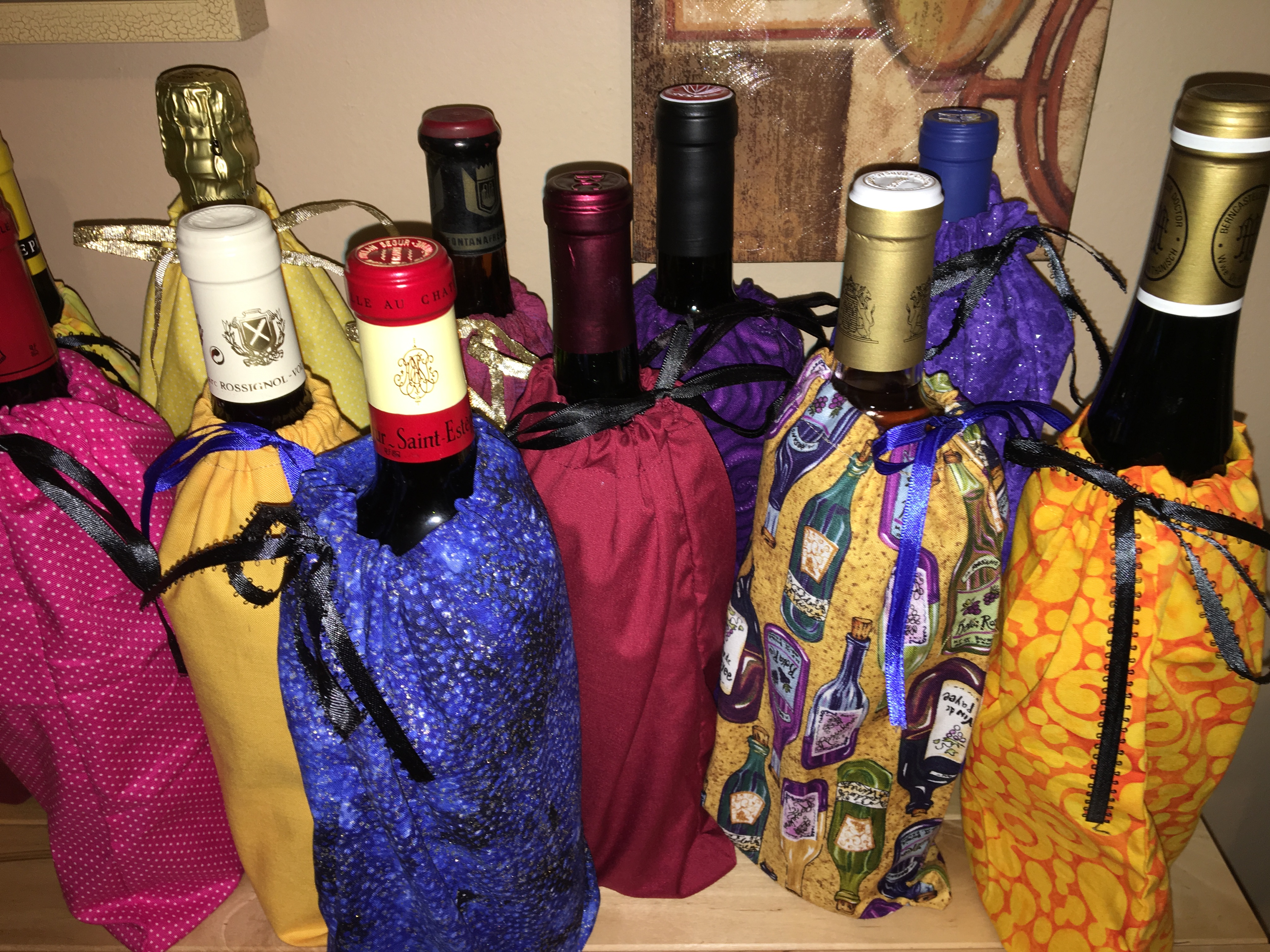 The Palate Press Grand Tasting is a unique consumer-driven wine tasting event. More than three hundred wines were blind bagged and placed on tables throughout the house. Wines were labeled with varietal or style (e.g. "Bordeaux Blend") and numbered. Guests were free to taste whatever caught their fancy and to drink whatever they liked.
We watched for consumer preferences in a couple of different ways. We listened for buzz, for people saying, "hey, try number 127, it's great." We watched to see which bottles were emptied fastest, as people found something they liked and cuddled. And we made notes whenever people asked about particular wines – "can you tell me what 209 was because I'd really like to buy some?"
Food and service were provided by Jacquie's Gourmet Catering, which provided a varied menu to allow pairing with all the different wines. The menu included:
Mini Ahi Tuna Tacos with Avocado and Jalapenos
Bourbon Chicken Skewers
Filet Mignon with Horseradish Cream on Toasted Baguette with Carmelized Onions and Fresh Rosemary
Wild Mushroom Turnovers
Fig and Gorgonzola Crostini with Caramelized onion
Peking Duck Roll-ups with Michigan Cherries
Guests tasted wines from around the world. Countries represented included Argentina, Australia, Chile, the US, France, Germany, Italy, New Zealand, Portugal, South Africa, and Spain. US wines came from California, Oregon, Washington, Virginia, New York, Idaho, and Michigan. Wines came from the cellar, from winery entries, and from wines selected to round out the Tasting.
There were grand cru and premier cru wines, Napa Valley nobility, and small lot garagiste projects. Prices ranged from a few dollars to a few hundred. Guests tasted the wines for what was in the bottle, not what was on the label.
After the first night of the Palate Press Grand Tasting, we identified the wines the guests loved the most and submitted them to a tasting panel to pick our winners. There were lots of terrific wines, and tasting notes will be published over the next few months.
The surprise of the night was a group of white wines from Brengman Brothers, a winery on the Leelanua Peninsula in Michigan.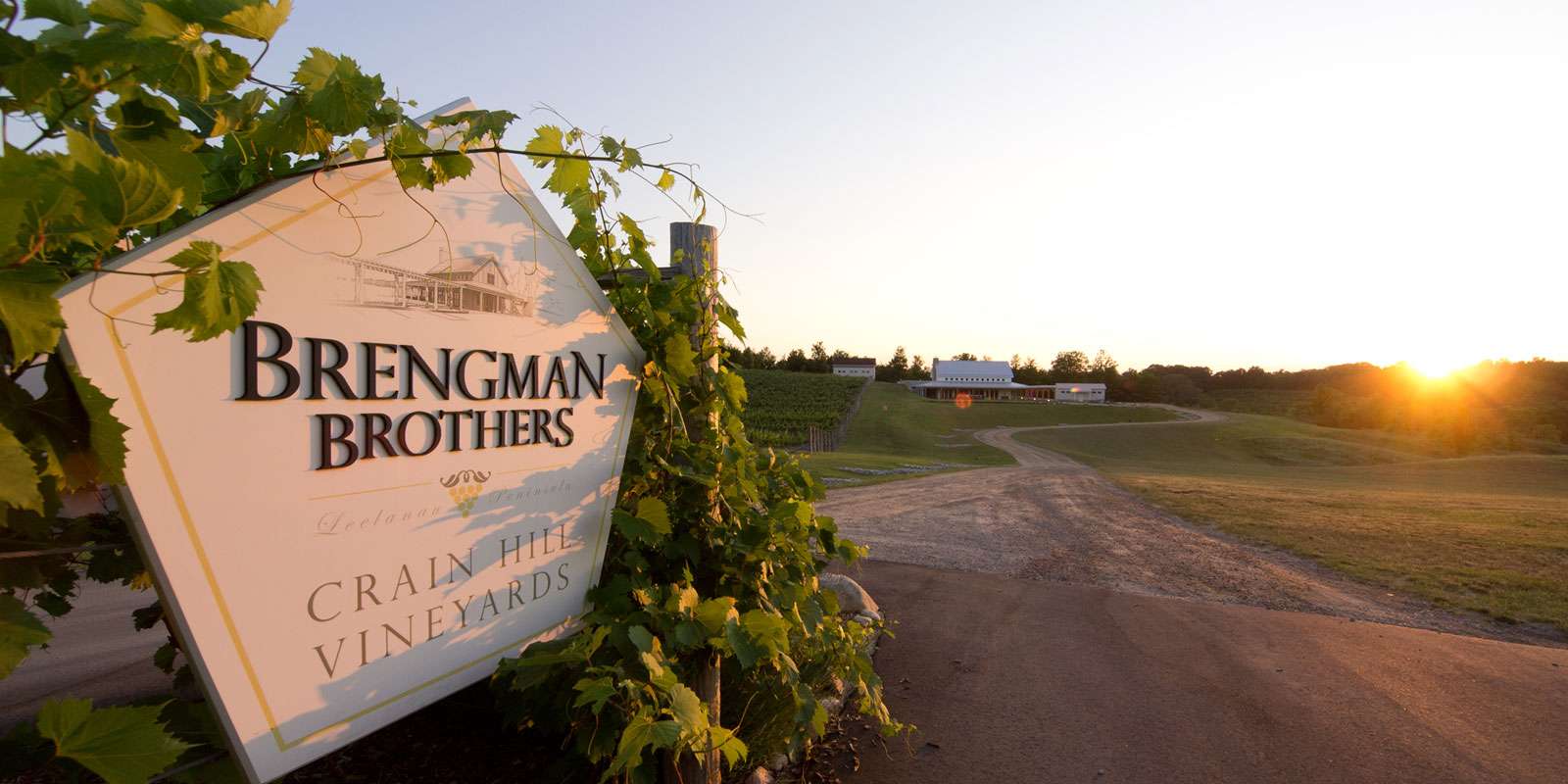 The 2016 Brengman Brothers "Gary's Reserve" Gewüztraminer was empty early in the evening. For the second tasting, the judges gave it a very respectable 88 points, noting its floral aromas, complex blend of sweet lemon, poached pears, and white pepper, and a lingering pear finish. One of the crowd favorites and one of the earliest wines to hit the bottom of the bottle was the 2016 Brengman Brothers Riesling Beerenauslese, a true Botrytis wine. It offered honey-sweetened baked apples in a full-bodied dessert wine with balancing hints of lemon, in a 90 point wine.
DOUBLE GOLD MEDAL WINES
One of the highest-scoring wines of the night was Ridge's Monte Bello red blend. The 2014 Ridge Monte Bello, a blend of Cabernet Sauvignon, Merlot, Petit Verdot, and Cabernet Franc, got a nearly-perfect 98 point rating from the judges, who raved about the rich black fruits, the powerful anchor offered by the Petit Verdot, and the soaring Cabernet Sauvignon and Cabernet Franc.
The favorite Malbec of the evening was a Napa Valley selection, the 2013 Eighty-Four Malbec, awarded 95 points by the judging panel. Event guests discovered it early and clamored for another bottle to be opened. The judges noted huge black fruits, espresso, chocolate, and herbs, and powerful tannins.
Shafer Vineyards was well represented and highly appreciated. All three Shafer wines were ferreted out quickly by the wine lovers at the event and were soon gone. The 2014 Shafer Merlot brought smooth, sweet tannins, bright red fruit, and complexity that demanded a place at the table. The 2014 Relentless, a Syrah and Petite Sirah blend, brought huge black fruit and freshly turned earth. And the 2013 "Hillside Select" Cabernet Sauvignon was simply luxury in the bottle; it was big, soft, round, complex, and barely restrained. The bottle was empty before the first hour had passed, and the judges named it the highest-scoring wine of the night, getting 99 out of 100 possible points.
The last Double Gold wine of the night was 2013 Sullivan Vineyards Coeur de Vigne. It was round, soft, opulent, and elegant, a marvelous pairing for a filet.
GOLD MEDAL WINES for the Palate Press Grand Wine Tasting
The 2013 BenMarco Expresivo, a Malbec/Cabernet Sauvignon blend from the Valle de Ucco, Mendoza, in Argentina, exploded with blue fruit and violets. Ridge's 2014 "Lytton Estate" Petite Sirah was a bottle of wine with a real buzz, as guests pointed it out to each other and poured it until it was empty. Judges described it as "huge, even flamboyant," and scored it at 94 points win. Another fine Argentine wine, 2013 Luca Malbec, was also a gold medal winner, with a wine one judge called "as fine a showing of Malbec as one could hope to find." The 2013 Rodney Strong "Symmetry," an Alexander Valley Meritage blend, got 94 points for enormous black fruit, espresso, and milk chocolate flavors.
The Gold Medals were not limited to huge Bordeaux varietal wines. The 2015 Donnafugata Sherezade, a bright, cheery wine made from Nero d'Avola, was named a 92-point wine. 2016 Martin Ray Sauvignon Blanc, 2015 Ridge Estate Chardonnay, 2016 Dutton Goldfeld Pinot Blanc, 2015 Ridge Estate Chardonnay, and 2014 Curlew Vineyards Chardonnay were the highest-rated white wines of the evening.
 Troon Vineyard impressed the guests. It's highest rated wine of the evening was  2015 Troon Vineyard G*S*M, a blend of Grenache, Syrah, Mourvédre, and a splash of Sangiovese. Guests and judges agreed it was "downright juicy." 2014 Troon Vineyard Zinfandel and 2016 Troon Vineyard Cuvee Rolle were both 91 point wines, and 2016 Troon Vineyard Vermentino was awarded 90 points.
Martin Ray won its second gold medal for its 2013 Martin Ray "Synthesis" Cabernet Sauvignon, a multi-layered wine that demanded great steak. The delightfully named 2013 Result of a Crush Syrah joined it as a 91 point wine, along with two wines from Roco Vineyards, 2013 Roco "Wit's End Vineyard" Pinot Noir and 2013 Roco Chardonnay.
Two wines from Spanish winemaker Carlos Serres won gold medals. The 2008 Carlos Serres Gran Reserva and the 2011 Carlos Serres Reserva, the first for its earthiness, the second for its blend of juicy red fruit and complex earth, were both food-friendly blends of Tempranillo and Graziano.
A few silver medal wines stood out for value, complexity, and interest. Locations F5, a multi-vintage blend of French wines, was awarded 89 points and was a stand-out value, at a mere $20. Three more Locations wines, the Argentine AR6, Italian I4, and Spanish E5, all hit similar price points and offered well-made, interesting wines at a bargain price.
Potter's Vineyard entered several wines from their Vino Vasai line, and all were enjoyed by the Grand Tasting guests. The best of the group was the 2015 Potter's Vineyard "Vino Vasai" Pinot Noir, a fresh, bright Chehalem Mountains selection.
Finally, a nod goes out to Eve's Cidery, which entered their Darling Creek Cider and their Darling Creek Sparkling Cider. Both of these complex and deep ciders held their own next to fine wines from around the world, and offer fascinating options for the dining table, particularly with holiday feasts featuring Turkey and stuffing.
Double Gold Medals
2013 "Hillside Select" Cabernet Sauvignon
2014 Ridge Monte Bello – 98 points
2012 Miner "Wild Yeast" Chardonnay – 96 points
2014 Dutton Goldfeld Rued Vineyard Chardonnay – 95 points
2013 Eighty-Four Malbec – 95 points
2014 Shafer Merlot – 95 points
2014 Shafer Relentless – 95 points
2013 Sullivan Vineyards Coeur de Vigne – 95 points
Gold Medals
2013 BenMarco Expresivo – 94 points
2013 Ridge "Lytton Estate" Petite Sirah – 94 points
2013 Luca Malbec – 93 points
2013 Rodney Strong "Symmetry" – 93 points
2015 Troon Vineyard G*S*M – 92 points
2015 Donnafugata Sherezade – 92 points
2016 Martin Ray Sauvignon Blanc – 92 points
2015 Ridge Estate Chardonnay – 92 points
2014 Troon Vineyard Zinfandel – 91 points
2016 Troon Vineyard Cuvee Rolle – 91 points
2014 Curlew Vineyards Chardonnay – 91 points
2013 Martin Ray "Synthesis" Cabernet Sauvignon – 91 points
2013 Roco Chardonnay – 91 points
2013 Roco "Wit's End Vineyard" Pinot Noir – 91 points
2016 Brengman Brothers Riesling Beerenauslese – 90 points
2008 Carlos Serres Gran Reserva – 90 points
2011 Carlos Serres Reserva – 90 points
2016 Troon Vineyard Vermentino – 90 points
Silver Medals
Locations F5 – 89 points
2015 Potter's Vineyard "Vino Vasai" Pinot Noir – 89 points
2016 Brengman Brothers "Gary's Reserve" Gewüztraminer – 88 points
Interested in learning more about the wines we've reviewed recently? Read Palate Press' Latest Reviews >>