In this series, we take a look at three of Piedmont's most fascinating and diverse wine regions by exploring what this historic and traditional corner of the wine world looks like today, and highlighting some of the off-the-beaten-track producers quietly shaping the region's future.
In the third and final part of the series, we uncover one of the region's most intriguing hidden gems, Northern Piedmont, and dive into a world of nebbiolo like you've never seen it before.
It's curious how some regions become world famous pillars of wine excellence and others don't. How one town's name becomes synonymous with a certain grape variety while the village down the road is barely known for wine production at all. Is it always because the famous place produces the best wine? Or is it more to do with a bit of luck, money, and business savvy?
When it comes to nebbiolo, the hauntingly beautiful grape variety that appears to be only truly happy in its native Piedmont, it seems to be a bit of everything. Ask most winos what place is synonymous with nebbiolo and without hesitation they'll say Barolo. In their second breath they'll utter Barbaresco, the next region over in the same Langhe hills. Only the most knowledgeable will tell you, in their third breath, of the exceptional nebbiolo that exists in Northern Piedmont, aka Alto Piemonte.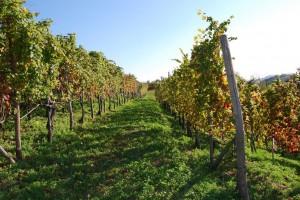 After all, it was in this tucked away part of the world, at the base of the Alps in Italy's northwestern corner, where Piedmont's largest volume of wine was once produced. By the 19th century, Gattinara, one of the region's (slightly) better known towns, was considered to make the best quality nebbiolo in the world, surpassing Barolo. Wine from Northern Piedmont was served to nobility across the land.
And then everything collapsed.
It wasn't due to a drop in quality or any kind of realization that this was not a great wine-producing region, but because of practical human problems. Towards the end of the 19th century, industry was booming — but so was the grapevine epidemic of phylloxera. Unfortunately, for this part of the wine world, there was little motivation to replant after the vineyard devastation. Work in factories and on railways paid better than winegrowing. The mass exodus from the country to the nearby cities of Novara and Milan began.
The fate of Northern Piedmont's vineyards was significantly worsened again during World War II when the region experienced another massive loss of inhabitants. By the end of the war, the once 40,000 hectares of flourishing vines diminished to less than 1,500. Whole forests grew over abandoned vineyards. (Today you can find vines still producing grapes in the middle of the forest.) Many people did not return to these Alpine hills. Unlike Barolo, it was not a place the royal and the wealthy were interested in, and it never received oenology help or investment from the French.
Today, despite a lack of wealth and vineyards, a small number of passionate viticoltori are working tirelessly to make world class wine in this unique, expressive slice of terroir.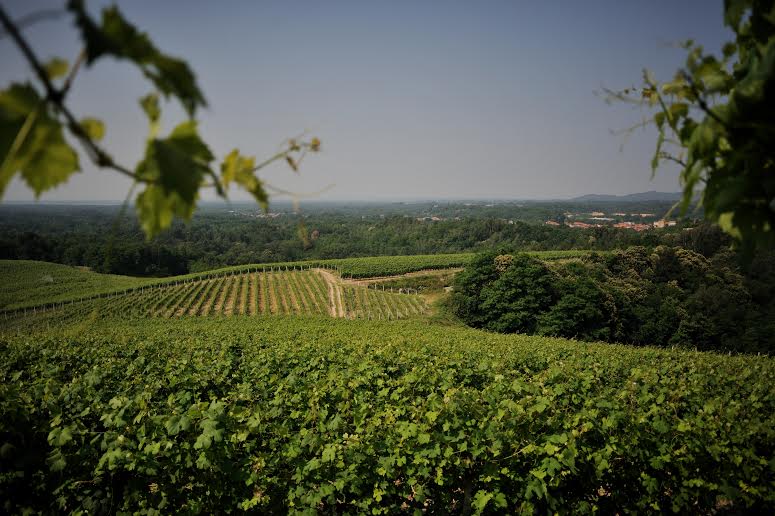 Most wines made to any scale come from the appellations of Gattinara, Ghemme, and, to some extent, Boca. However several more tiny appellations, all with Elvish-sounding names like Lessona, Bramaterra, Sizzano, and Fara, also make up the Northern Piemontese landscape, although these wines can be tricky to find outside their native Piedmont. There are also a few larger regional designations, the Colline Novaresi and the Coste della Sesia.
In Northern Piedmont the nebbiolo grape is traditionally referred to as spanna. It can be blended with other native grape varieties, namely vespolina (for color, fruit, and some floral spiciness; it is also believed to be closely related to nebbiolo), croatina (for color, fruit, and tannins) and uva rara (for softness, perfumed fruit, and a sometimes bitter finish).
Like the volcanic Greek island of Santorini or the steep slatey hills of Germany's Mosel, Northern Piedmont has very acidic soils which seem to bring out the most mineral aspects of the wines, making them a little lighter, leaner, and more rustic when compared to their Langhe neighbors', yet just as perfumed and complex as a top Barolo, and some claim, even more age worthy.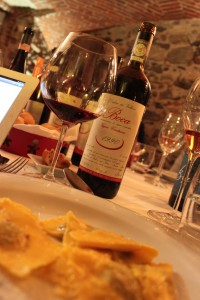 While the famous appellations of Barolo and Barbaresco are all about aspect (the direction the vines face in relation to the sun), in Northern Piedmont, it's altitude and soil composition which define the differences in wine style between appellations, slight though they may be.
The lower altitude vineyards around Ghemme, which sit at about 820 feet above sea level, were once under the sea. The soil here is sandier but it's mainly a mixed bag, making it difficult to pigeonhole. Fruit is a little brighter and juicier in wines from Ghemme, in the raspberry and strawberry spectrum with intense violets and sweet cinnamony herbs. Tannins are powerful but more approachable than some of the other appellations when young.
On the foothills of Monte Rosa, the second highest peak in the Alps, Gattinara's soils are rocky, made up of mostly granite, and rich in iron, potassium, and manganese. Wines here can be a little riper than their neighbors', with plum and cherry notes, lots of florals, sweet spices, tar, almonds, and big raspy tannins. Gattinara's wines are perhaps the closest to Barolo in style, albeit less rich in style (if you can call any Piemontese nebbiolo rich!).
Boca has the most unusual soil. At around 1,480 feet above sea level, it's the highest winegrowing region in Piedmont. It contains a very rare ancient volcanic soil dating back to the original formation of the Alps. Combined with a natural amphitheatre, which protects the vines from the chilly northern Alpine air, Boca proves that nebbiolo isn't only happy on the calcareous clay soils of the sunny Langhe hills (although it does seem to do better here when blended with the above mentioned fleshier varieties). Wines from Boca are perhaps the most rustic, spicy and earthy of the lot, with nebbiolo's characteristic red berry and floral notes apparent but often with higher percentages of vespolina, croatina, and other native grape varieties adding their flavors to the mix. The minerality on wines from Boca, as opposed to the wet white stone quality of the others, tends to be darker and more irony, reflecting the volcanic soils.
Acquiring vineyards, however, is a challenge to say the least. Similar to Burgundy's Napoleonic structure, Northern Piedmont has many people who own less than three acres of vineyards. Which means that to put together a medium-sized estate of 20 acres in Boca, one has to sign around 80 separate purchase agreements with the dozens of separate land owners.
This is exactly the problem Swiss born Christoph Künzli encountered firsthand when he decided he wanted to start his own wine label in Boca. The former wine importer fell in love with Boca while tasting older vintages from one of the town's remaining independent producers, Antonio Cerri, while on a visit there. After Cerri died in 1997, Künzli bought these vineyards and had to work hard to acquire many other plots to form his own label, Le Piane.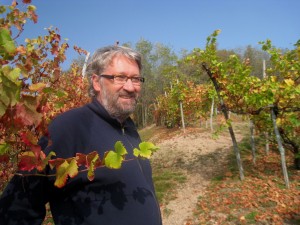 Within Künzli's oldest patches, 100-year-old vines grow 12 varieties of native grapes, which he faithfully blends together with 50% nebbiolo for one of his labels, "La Maggiorina" (named after Northern Piedmont's signature vine training system which splits the vine into a "V" shape). The 2011, aged only in stainless steel, is rustic and unmistakably cool-climate Italian. It smells of ripe cherry, peppery spice, and wild flowers, with a savory, earthy backbone and refreshing lift. It speaks beautifully of its place and its many grape varieties.
Künzli thinks vespolina in particular, with its intense florals and spice, blends well with nebbiolo. "If you blend nebbiolo with vespolina it works perfectly because, like with people, when relations come together they work and feel like one unit," says Künzli. "But on their own they're very different."
Künzli also makes a more modern wine, "Piane", from 90% croatina from his 100-year-old vines. "Croatina is a wild animal," Künzli explains, cracking a smile. "It must be dominated."
Over in Gattinara, Cinzia Travaglini's family has been making wine in the region for three generations. It was her father Arturo, who, in 1958, started to improve viticulture in the entire appellation. Today the Travaglini name remains synonymous with quality. Their 100% nebbiolo wines are extremely long-lived (Cinzia claims they can live longer than Barolo) and uniquely expressive of this seductive grape variety. (See below for wine recommendations.)
"What makes a great wine? Tradition. Great wines are found in places which have been making wine for many years and the traditions are passed down," says Luca De Marchi of Proprieta Sperino based in Lessona. "The only place in Italy that has been selling and bottling wine for centuries is here. Except for Marsala," he adds hastily. "And they were really British [wines in Marsala]."
Whatever the contributing factors are to making a great wine, Northern Piedmont certainly has them. It produces truly spectacular wines, which, with grace and poise, express a unique terroir and culture. The region proves that greatness does not always have to come from the world's most well known names, and that, despite the shrinking vinous landscape, wines from this corner of Piedmont are a thing of beauty, complexity, and longevity, and should be sought after and cherished while they're still here.
Wine (and Food) Recommendations:
The saying "What grows together goes together" never rings more true than it does in Northern Piedmont. The cuisine in the north is more rich and hearty than in the south, and it pairs well with these powerful wines.
Try Northern Piedmont wines with a risotto (rice is one of most important culinary products of Piedmont and the north produces ¾ of all of Italy's rice!); tapulon, a dish from donkey's meat (or a similarly richly-flavored meat if donkey does not happen to be readily available at your local butcher!); minestrone with chestnuts, polenta, g'handut artuffule, a potato dish with salami and pancetta; or the region's most famed specialty, Gorgonzola cheese!
2008 Le Piane Boca DOC ($62)
Aged for three years in 2000-3000 liter barrels with a 40 day maceration period, this intensely mineral beauty is a pretty, dusty cherry color. Waves of peppery spice (from 15% vespolina), green herbs, raspberries and drying flowers fill your nostrils with nebbiolo goodness. On the palate the fruit is surprisingly juicy with fresh acidity, a whollop of irony minerality, and big raspy tannins which don't overpower its elegance and do give it incredible longevity. You could drink it now, but you'd be rewarded in spades if you waited, oh, another couple decades.
2008 Proprieta Sperino Lessona DOC ($70)
From the most westerly and lowest altitude vineyards in Northern Piedmont, and from mostly sandy soil, Sperino's wines are a little more easy-drinking when young than their neighbors'. This nebbiolo smells of sweet red fruit, oak spice, flowers, and minerals. The fruit on the palate is clean, juicy and mouth watering and the tannins are in balance. It still couldn't be called a timid wine, but it's not as gripping as some of the others at this age, and it could be drunk now or left to age several years to gather complexity.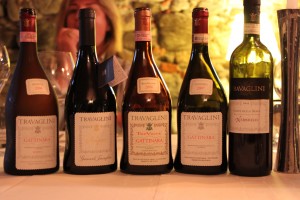 2007 Travaglini Gattinara DOCG ($27)
Despite the hot vintage, the Travaglini family managed to make a stellar wine and for an absurdly low price. This elegant, unmistakably Italian beauty smells of cracked pepper, crushed raspberries, drying flowers, and something savory and earthy. It's still fresh and youthful with notes of cinnamon and more raspberries and flowers on the palate. The tannins ain't shy but they're perfectly in place and set to help this wine age for many many years. You'll love their uniquely shaped bottles too, designed by the Travaglini patriarch.
2004 Antichi Vigneti di Cantalupo Collis Breclemae, Ghemme DOCG ($50)
From a single vineyard just north of Ghemme, this gorgeous drop has all the best signs of a contentedly ageing wine. There's a bit of horse saddle and earth, drying raspberries and violets, mushrooms, and something far more complex and unattainable. It's perfectly in balance and while the tannins are still powerful, they're seamlessly integrated into a mineral, silky, endless finish. Manages to be seriously classy yet rustic all at once. Drinking beautifully now but will continue to age.
1990 Podere di Valloni "Vigna Cristiana" Boca DOC (enquire directly with winery to obtain a bottle)
Several of this cantina's younger wines suffered from a mysterious mustiness (cork taint was ruled out, brettanomyces was not) which sadly masked what would have been lovely wines. However very little of this quality is present on the 1990 which is still bright, vibrant and quite youthful. The bouquet is a heady mix of cinnamon, cherries, minerals, and an earthy, mushroomy quality hinting at its age. The fruit remains incredibly fresh and there's elegance and power that suggests there's still another 20 years left in this beauty, which fellow Boca winemaker Christoph Künzli describes as the perfect example of a Boca wine.