Whether you tend to open a luxury wine for weekday meal or for a once-a-year celebration, I think you'll be much happier now with the recent vintages of high-end cabernet sauvignon-based wines and Bordeaux-style blends from Napa – and from some exalted wineries in Italy, too, for that matter.
It used to be that giant, fruit-bomb cabernets were the must-have red wines for all the cool kids, but today I'm finding cabs with great balance: aroma, fruit, structure, acidity and lengthy finishes. Actually, this style has been evolving for some years, for a number of reasons. Firstly, consumers' tastes have changed. Also, winemakers have gotten to know their vineyards and grapes better, and they are perfecting their art as well as their science.
In addition to Napa, this is also apparent in Tuscany, especially in the Maremma – a large sub-region on the southwest coast that's often associated with Super Tuscans. This was brought home to me in the most exquisite manner when I tasted the (Bordeaux blend) wines of the relatively young Tenuta di Biserno property (pictured above) a few weeks ago, at a Boston dinner hosted by co-founder Marchese Lodovico Antinori. It is a rare experience when every wine is a standout. We began with a 2014 Il Pino di Biserno: bright cherry with leather and herbs, plummy and well-structured, with cocoa tannins. The 2012 Biserno was complex with classic, big dark fruit with cocoa tints on the palate, and beautiful acidity, pairing with dinner. The 2010 Biserno had a sweet floral nose with a bit of seacoast and dark red fruit on the palate and in the finish, all structured with fine-grained tannins. The 2011 Lodovico was structurally very sound yet not heavy; it opened with lilac- and violet-scented tea aromas, cherry on the palate deepening to dark cherry on the end palate and in the finish.
More Italian royalty sent their wines to Boston this season. This time it was Frescobaldi's Castello di Nipozzano winemaker Eleonora Marconi with several wines including the 2012 Mormoreto mountain Super Tuscan, crafted in an extremely pleasing classic Bordeaux-blend style (though later vintages have added some sangiovese to give it a slight Tuscan accent).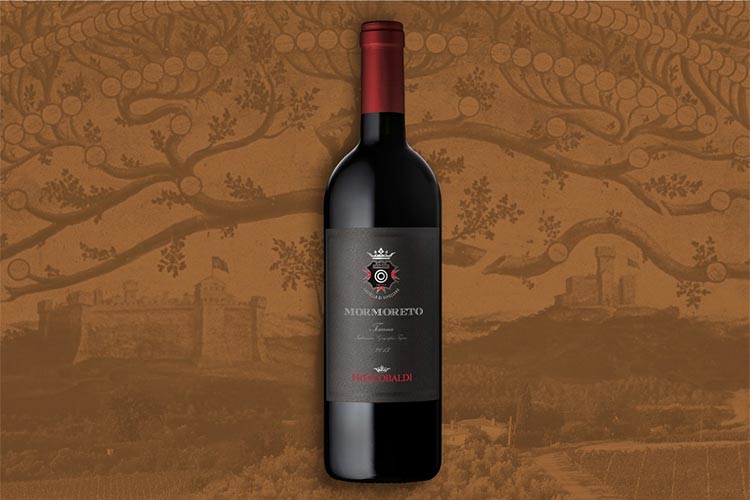 Shifting to the US, I recently tasted several dozen current releases of high-end Napa cabs at the Carolina Wine & Spirits tasting in Boston. So I'm pleased to be able to offer my recommendations, mainly from the 2012, 2013 and 2014 vintages which are the current vintages for sale now. Most of these are wineries I have some familiarity with, though a few are new to me. Disclaimer: I did not taste every wine that was offered.
Here are brief highlights of these recent vintages of Napa Cabernet-Sauvignon-based wines, in alphabetical order by winery:
2013 Beringer Private Reserve Napa Valley Cabernet Sauvignon: spicy garrigue with sweet, dark red fruit
2014 Cliff Lede "Poetry" (pre-release): solid dark red fruit with cocoa tannins
2012 Duckhorn Estate Cabernet Sauvignon Rutherford: umami nose, berry palate, fine finish
2011 Jarvis Estate Cabernet Sauvignon: spices, leather and raspberry, good tannins
2013 Neyers Cabernet Sauvignon Neyers Ranch Napa: green spice and leather, bright fruit, light tannins
2014 Nickel & Nickel Cabernet Sauvignon Branding Iron: floral nose, elegant fruit, raspberry lingering into finish with mature tannins
2013 Ovid Cabernet Sauvignon: rich, creamy fruit, very slightly grippy tannins
2014 Scarecrow Cabernet Sauvignon: seaside aroma with big fruit and great balance
2012 Silver Oak Cabernet Sauvignon Napa Valley: lovely tannins interwoven with the fruit.
2013 Spottswoode Cabernet Sauvignon Lyndenhurst: silky fruit seeps down the throat, black cherry fruit with piquant stems too.
St. Supery Cabernet Sauvignon Dollarhide Vineyards: meaty & buttery aroma, dark red fruit with raspberry, restrained.
2012 Ulysses Cabernet Sauvignon: chocolate, great fruit, superb melding of Bordeaux and Napa
Developing beautifully, but could use another year or two in the bottle:
2013 Etude Cabernet Sauvignon: seaside in the aroma, cocoa, fruit
2014 Far Niente Cabernet Sauvigon, Napa: classically structured
2013 Joseph Phelps Insignia: restrained fruit, spices and herbs, strong chocolate tannins
2013 Kata: dark fruit, chocolatey, oak not yet fully integrated
2012 Knights Bridge Cabernet Sauvignon To Kalon Vineyard: umami nose, mint & leather with restrained dark red fruit
2012 Shafer Cabernet Sauvignon One Point Five SLD: seaside aromas, a wine waiting to open
2013 Stag's Leap Winery "The Leap": at this point more oak than fruit, but just wait…