"How do we farm in such a way that we actually contribute to the expression and the nature of our products?" asked Paul Dolan.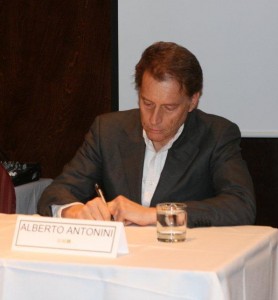 This was one of the questions taken up by an all-star cast of winemakers from around the globe during an event organized by Canadian wine agency Trialto, held at the Saint Sulpice hotel in Montreal. Called "Speaking of Wine: A Discussion of People, Place and Time," the event focused on winemakers who use biodynamic and organic methods. The panel included Alberto Antonini, an Italian winemaker who also consults at wineries around the world; Paul Dolan, a Californian known for his leadership in biodynamic and organic agricultural; Piero Incisa, who has a winery in Argentina and is the grandson of the creator of the famous Italian wine Sassicaia; Jacques Lurton, a French winemaker who now has a winery on an Australian island; Telmo Rodriguez, who makes wine in various regions around his native Spain; and Isabelle Meunier, a Canadian winemaker now working at Evening Land Vineyards in Oregon.
The Soul of the Place
Though they all have certain practices in common, such as avoiding chemicals in the vineyard and commercial yeasts in the cellar, each winemaker had their own reasons for choosing biodynamic and organic methods. But what remained constant throughout the discussion was an emphasis on the importance of making wine that expresses a sense of place. All six panelists were visibly passionate about the place where they make wine, whether it be their native or adopted home. Using biodynamic and organic methods is the best way they've found to express this sense of place. "By taking the chemicals out of the equation," said Paul Dolan, "I could actually make better wine." As Alberto Antonini put it, it's "the only way to get the soul of the place."
Preaching the teachings of Rudolf Steiner, Paul Dolan referred to his "aha moment" about twenty-five years ago, after which he began converting all his vineyards to organic. He explained that he has learned to slow the fermentation process by spraying the fruit with a preparation that imprints a rhythmic pattern onto the grapes, allowing him to harvest on a "leaf" day so that the fermentation starts on a "flower" day, in accordance with the biodynamic calendar. Piero Incisa, on the other hand, takes a more pragmatic attitude. He's not exactly a biodynamic fanatic, but when faced with the task of restoring the abandoned vineyards he purchased in Patagonia, he felt that a biodynamic approach was the fastest way to bring the vineyards back to equilibrium. Now that the natural balance has been restored, he says, it's time to take a step back. He does things in the vineyard only when they really need to be done, and not according to the calendar.
Telmo Rodriguez suggested that using natural methods is the only way he knows to make good wine, while Alberto Antonini seems to have come to this conclusion more gradually: "The more I know, the less I do," he said, but by doing less, "you can do a lot more." He no longer believes, as he was originally taught, that winemakers need to "fix Mother Nature." He admitted, however, that "to understand how to get along with her requires a lot of effort." Jacques Lurton also found his passion for biodynamic and organic winemaking relatively recently, four or five years ago. He spoke of moving toward a more natural way of making wine as a new trend coming from a crisis of conscience about how to live in this world. Unable to make wine in a place that isn't beautiful, he was attracted to Kangaroo Island in Australia because of its beauty.
Flying and Boring?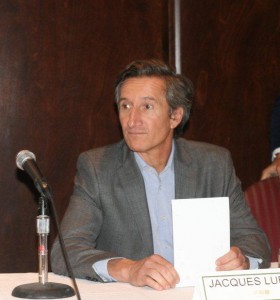 Jacques Lurton was the only one on the panel to defend the notion of "flying winemaking," saying he has nothing against it and that there are some very competent people in the profession, while the others seemed to want to distance themselves from that identity. Flying winemakers are "a very boring, sad category of people" who are "encouraging their clients to make their wine for the market," said Alberto Antonini. He, on the other hand, encourages people to go back to their roots, and to then find the market for their wines. When he first went to Mendoza in 1995, none of the big wineries showed him any premium wines made with Malbec, and his impression was that "Argentina had lost its soul." He started encouraging his clients to focus on Malbec and to go back to more traditional methods. Telmo Rodriguez also embraces the idea of getting back to roots, and advocates the recuperation of Spain's indigenous grape varieties. The fact that Rioja is known only for Tempranillo these days is a travesty, he says, because there are 25 different grape varieties there.
Paul Dolan's question was rhetorical, but the answer was clear: these winemakers believe that biodynamic and organic practices give them the truest expression of grape and terroir when it comes to the wine in the glass.
---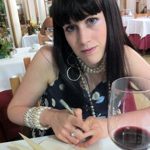 Lesley Trites is a writer and editor living in Montreal. She holds the Advanced certificate from the WSET and blogs about wine at Girl on Wine.