My late grandfather spent the last decade of his life solving crosswords and drinking wine. It's been 15 years since he was with us. But I can still vividly recall his passion for both words and a bicchiere of dark ruby red. "Would you like some water?" he used to ask me with a grin. By "water" he meant what he considered the source of life, a glass of locally produced Plavac Mali wine from his native region of Dalmatia. His offering was our little secret. I, being too young to drink, politely refused, but was nonetheless determined to explore my grandfather's passion at some point in life.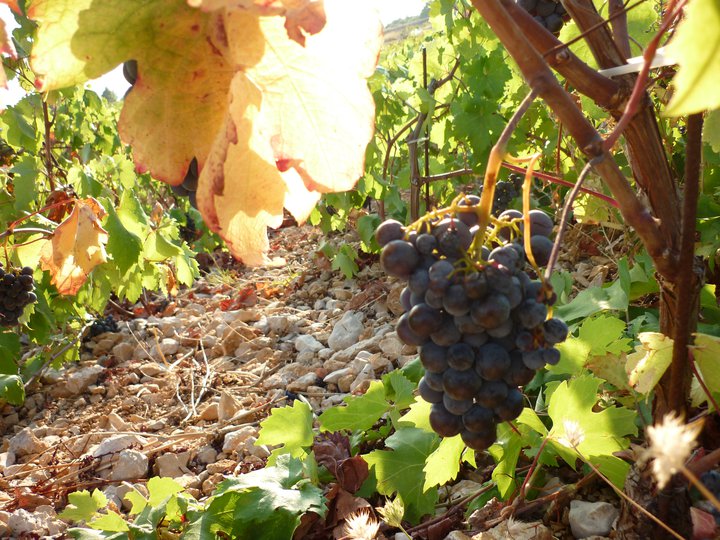 Sometime after his passing and my turning 18, our family bought a house in the village where he was born, just outside the coastal town of Zadar. For me, that house has become the base for exploring Dalmatia and its native grape, plavac mali.
Outside of Croatia and the ex-Yugoslavia region, Plavac Mali is largely unknown. Commercial production during the Yugoslav era was based around quantity, rather than quality—exactly the low quality supermarket stuff that made my grandfather frown. He sourced his wine frorem a friend, who, like many in Dalmatia, produced wine in a garage for his own consumption. The large socialist agrocombinates of the time did not support private commercial winemaking at all. Only after Croatia broke free in the 1990s did the first winemakers, such as Zlatan Plenković of Hvar Island, start commercially oriented family winemaking. The best winemakers then managed to produce a high-alcohol, low-acidity, robust wine of deep red color, with jammy aromas of cooked fruit.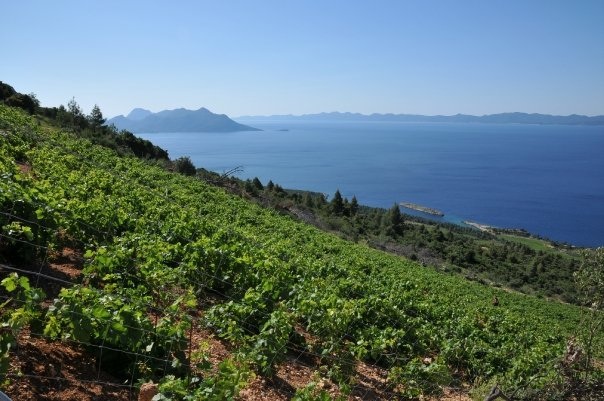 With the subsequent rise in quality came plavac mali's first moment of fame. In the late 1990s researchers thought it might be the same variety as California's zinfandel and Italy's primitivo, which, in theory, provided the foreign tourist press with a nice story peg. However, a joint scientific paper from the Faculty of Agriculture at the University of Zagreb, and the Department of Viticulture and Enology at the University of California, (erroneously) concluded that the direct link between plavac mali and zinfandel/primitivo was nonexistent. DNA markers suggested that plavac mali and zinfandel were genetically similar, but two distinct varieties.
Legendary California winemaker Mike Grgich played a leading role in helping discover the connection and raise awareness of the Croatian authentic variety among the US wine community. After all, Grgich was born in Desne, a Dalmatian village, where he was practically surrounded by plavac mali vineyards (before he emigrated to Germany in 1954, then to Canada and California). Finally, it was scientifically established that plavac mali and zinfandel were related as parent and progeny.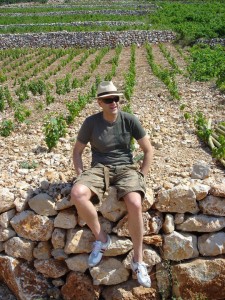 Late last summer I drove three hours from my late grandfather's house to the Pelješac peninsula, just off the coast near Grgich's village, and home to the leading Plavac Mali producers. Standing on top of a hill in the vineyards of Saints Hills winery in the Dingač appellation, I could not but feel impressed. High, steep cliffs rise 721 feet above the deep blue sea. This place is all about the sun, the rocks and the bora wind. A nearby hotel operator once advertised, "Zero rainy days in summer—or your money back".
Yet these are harsh conditions for plavac mali growers. The whole Dingač appellation is five square kilometres in size and the land is divided among around 15 different producers. "This is the Mediterranean, the home of winemaking. And Croatia is a part of the old winemaking world," says Ernest Tolj, Saints Hills vinery owner. A native of Dalmatia, Tolj, now 39, left his successful corporate career in 2006 for winemaking and life among the vines. He, like me—and like Grgich, I suspect—as a kid was influenced by family garage winemaking.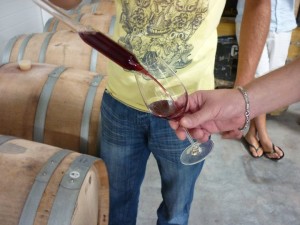 During my visit we tasted Dingač 2008 Plavac Mali. Big and robust on the palate, yet elegant and silky, this red's charm came from notes of cherries, chocolate, and coffee. "This is our first commercial vintage. We're working hard to get more acidity and lower the alcohol," Tolj says, pointing to the 15.5% alcohol level on the label. His current production is small, less than 5,000 bottles annually from this particular appellation (he owns another plavac mali vineyard in a different location).
As is the case in most Pelješac vineyards, all the grapes are hand-picked. The yields are kept very low—around 0.5 kilos per vine.  Around 70% of Saints Hills Dingač wine is exported. Following a successful November tasting at The Plaza Hotel in New York hosted by sommelier Cliff Rames, Tolj started exporting to the United States. As we last spoke about the details for this article, he was finalizing plans for his February 18th tasting in Forest Park, Illinois.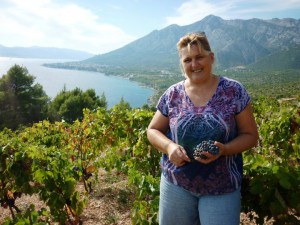 Saints Hills winery has also benefited from the knowledge of Michel Rolland, one of the world's leading wine consultants. By his own admission, Rolland had hardly ever tasted Croatian wine until he got a phone call from Tolj. "The advantage of Croatia is that there aren't many countries in the world producing wine from different local varieties, among them plavac mali," Rolland told me in a recent interview. "Croatia has a long way to go. First of all, the international consumer doesn't know where Croatia is and lots needs be done to promote winemaking here. But the potential, paired with tourism in this country, is there," he says.
Ernest Tolj is among a number of young Dalmatian family winemakers looking at supplying the international market with wines made of authentic Croatian grapes. Another is Marija Mrgudić, one of country's few women winemakers and a native of the Pelješac peninsula. Her plavac mali vineyards are based in Postup, a Dingač-adjacent appellation. There I tasted her Postup from the famed 2007 vintage. Aromas of mulberry and blackberry jam, as well as a nice freshness, dominated this thick red—which is also sold in the US. "We want to make the best wine in the world and this is the best place for it," Mrgudić says. Her latest project is a vineyard of zinfandel, six hectares planted in the Viganj appellation of the Pelješac peninsula—another ode to the Plavac Mali legacy.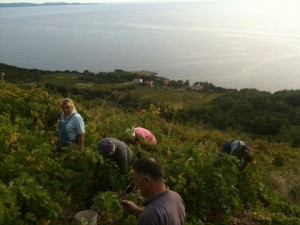 Using the best of their families' traditions, Tolj and Mrgudić are giving Dalmatian winemaking a modern, quality-oriented face.
There really is a long way from my grandfather to Mike Grgich to Michel Rolland. Yet, perhaps the Frenchman has tasted wine from the same soil my grandfather used to enjoy. A recent article in The Huffington Post even named Croatia "one of the eight unexpectedly awesome wine regions" of the world. I guess it's time to share the secret with the world.
NOTE: Violet Grgic of Grgic Vina—Grgich Hills Estate's Croatian offshoot—will hold a tasting of its Plavac Mali on February 28. The tasting will take place at Quality Meats Reastaurant, 57 W. 58th Street, New York, from 2 pm to 4 pm.
---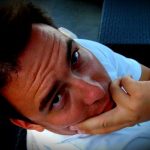 Marko Kovac is a communication and public relations consultant living in Croatia, focused on building promotional identities for companies and individuals off- and on-line. He had previously worked as a journalist and editor for national and international news outlets. With a strong passion for wines with character, made in a way that respects nature, he often travels in search of winemakers who share this philosophy. E-mail him at kovac.marko (a) gmail.com or find him on twitter @MarkoKovac