In preparation for Open That Bottle Night (live, only on Palate Press; Saturday, February 26 from 7 pm – 10 pm EST), contributor Tom Johnson shares some thoughts on the bottle he plans to open for the event.
---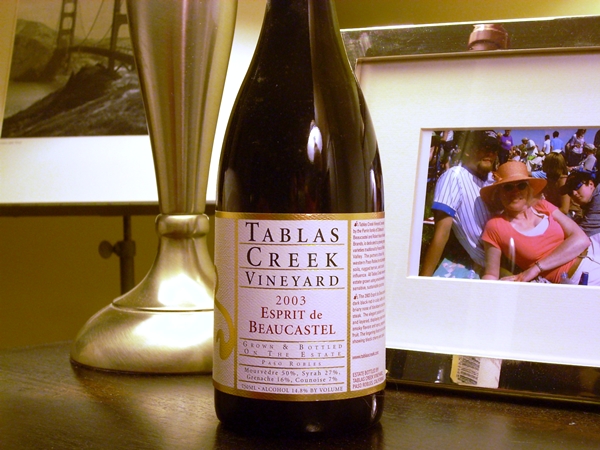 Our two sons were born in Los Angeles, but we moved before they were old enough to imprint. When they reached their teens we returned to reconnect. At home in crowded, eastern cities, they scorned spread-out L.A. Our old, sunbaked bungalow looked dumpy to them, the beach too crowded. Venice was a ghetto, Hollywood Boulevard too touristy, and the traffic—oh, they bitched about traffic.
We escaped up the coast to Morro Bay where my exasperated wife—a loving, tolerant mother—turned and said, "I have to get away from these children." There was no playfulness in her voice, and I knew if I didn't help her she'd find someone who would.
The next morning we abandoned our sons to bicycles and kayaks and drove up to Paso Robles. We had only a few hours to taste-away the frustrations of parenthood, first in the elegance of Justin, then at Tablas Creek where my wife started to regain the glow she'd had before there were kids to consider. We finished at Norman, loading up on giant Zinfandel and wandering into the vineyard, my wife swirling her skirt girlishly and turning to make sure no one was watching.
That was five years ago. We've worked through the bottles we bought that day, every taste a return to sunny west Paso. We're left now with a single bottle from that day. For a year I've dreaded its demise, as if opening it would end finally one of the best mornings of our lives.
On OTBN we will again be away from children, in a house on the Intracoastal Waterway. We'll dangle our feet from a pier, a crab trap submerged below, gathering our dinner. The 2003 Esprit de Beaucastel will die as the sun sets, a hero to the cause of joining old memories with new.
---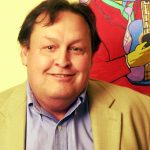 Tom Johnson is a writer and business planning consultant living in Louisville, Kentucky. He operates the blog Louisville Juice, which will soon—for no good reason—change its name.